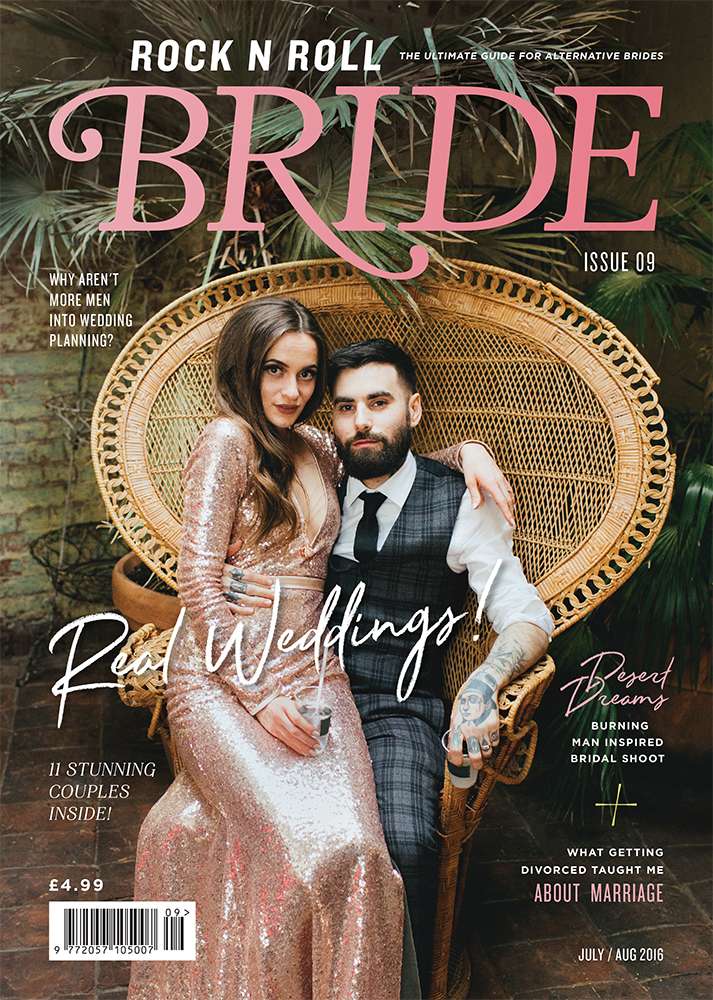 This year is just moving faster and faster and I can't quite believe it's nearly July already (and that my sister gets married next weekend!) The end of the month can only mean one thing though… the new issue of Rock n Roll Bride Magazine is about to go on sale (cue explosions, fireworks and popping bottles of champagne).
Now, I hate to have favourites but would you get a load of that sexy-as-hell cover?! Nina and Jack are utter BABES and I can not wait for you to see their DIY vegan wedding that's featured inside. So beautiful OMG. Thanks to the forever amazing Dale Weeks who photographed it. I think this is my favourite cover so far.
OK so what can you expect to find inside this fabulous new issue?