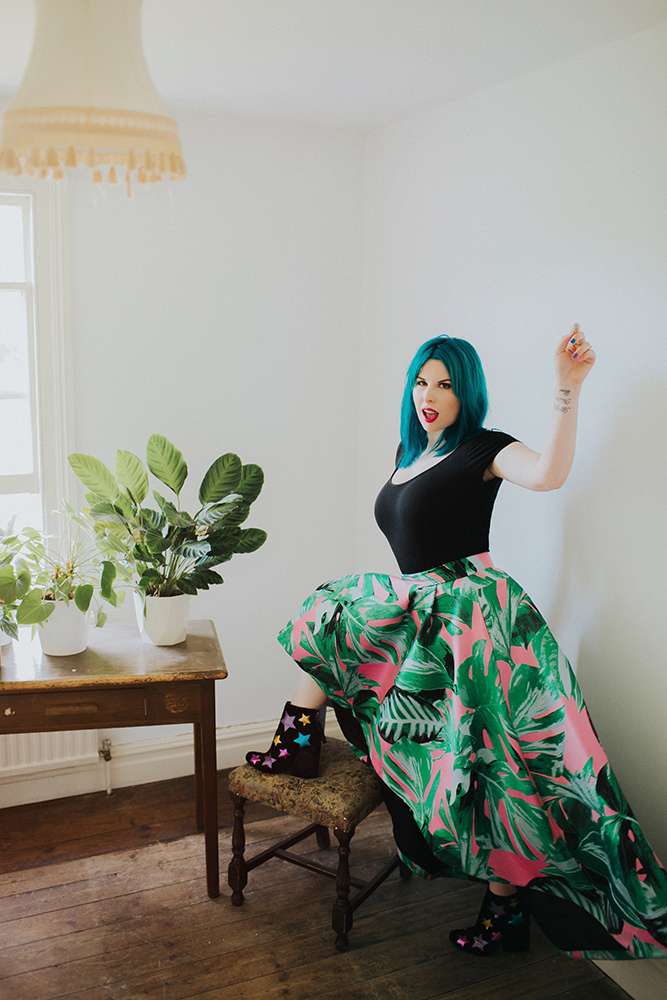 Is this the most ridiculous photo ever taken of me? Probably.
You know those parties that are so much fun you forget entirely to take photos? That's kinda how our house warming was! I apologise in advance that this post is a bit light on pictures, but there was too much wine and good times happening to get the camera out.
We decided to have our house warming less than a week after we moved in. We wanted it to be a way to thank everyone who had helped us get the house but also for everyone to get the chance to see it in it's 'before' state! This was actually our first time ever hosting a party (well, except our wedding I guess) so we were quite nervous about it! I think it was a hit in the end though (the vodka watermelon probably helped).
What started off as quite a casual get together ended up being a pink vs tropics vs unicorn themed bash for our nearest and dearest. Our invites, designed by my babe Shauna, were totally based on the Coast skirt that I've been so obsessed with since I bought it.
I had them printed at printed.com, which was very reasonably priced. I got them in 400gsm and it cost about £12 for 25 invites (although I did have to print them twice because the first batch had the wrong bloody date on them. Whoops!)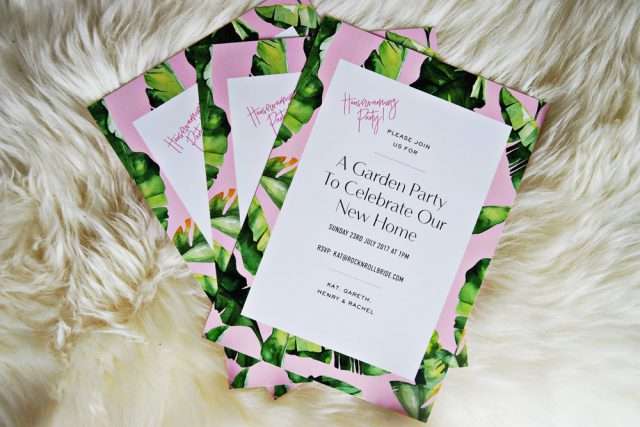 As a theme was starting to emerge I was inspired to pick up some palm leaf napkins from H&M, some cactus covered balloons from Paperchase (neither of which seem to be on their websites, sorry!) and on the day I kind of tried to artfully arrange my succulents and cacti collection around the place. This massive bunch of flowers from Wildabout Flowers also went perfectly with the colour scheme.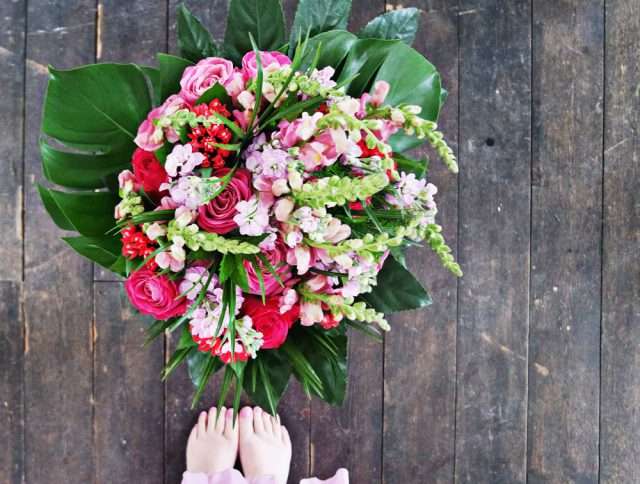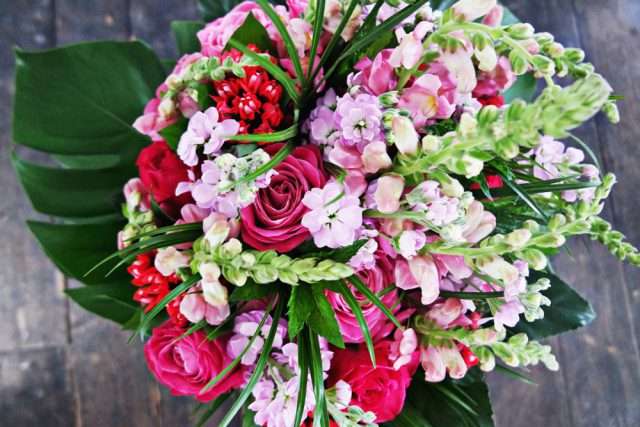 The unicorn addition came when Skye from Whimsical Cake Company contacted me and asked if I'd like some treats for the party. Of course I couldn't possibly say no! She sent us unicorn cake pops, biscuits and pink marshmallows with adorable faces on them. My mum surprised us on the day by bringing along these perfectly matched homemade mini cupcakes (if anyone's interested the edible rainbow and unicorn cupcake toppers on the cupcakes came from Lakeland!)