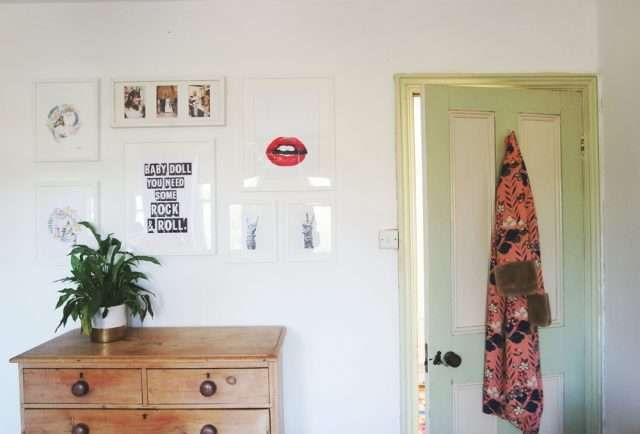 Our house renovation is in no way nearing any kind of finish line. The downstairs is still pretty much a building site, with the snug and dining room area both being used as dumping grounds until the work kicks off again (come on Gareth haha!) While the slow progress may have dampened my enthusiasm for buying furniture and wallpaper by the truckload, there is one thing I can do to make everything feel a bit prettier: Covering the walls in as much art as possible!
Whenever I post a new print on my Instagram I'm flooded with messages from people asking where I acquired it, so today I thought I'd share ALL my sources with you.
I've framed nearly every one in plain white frames from Wilko. I actually quite like the uniformity of having them in the same frames and they are so cheap. In terms of actually hanging them, Command Strips have been a lifesaver. They're probably not the most cost effective way to do it (nails and a hammer would be approximately 1/100th of the price) but using them means when we come to paint the walls, in theory, we can take all the prints down without damaging the surface. I say "in theory" because a chunk of plaster did actually come off with one of the frames when I moved it the other day. But I blame our old shitty plaster and the fact I just pulled the frame off, rather than removing the strips in the way they tell you do, rather than the product itself.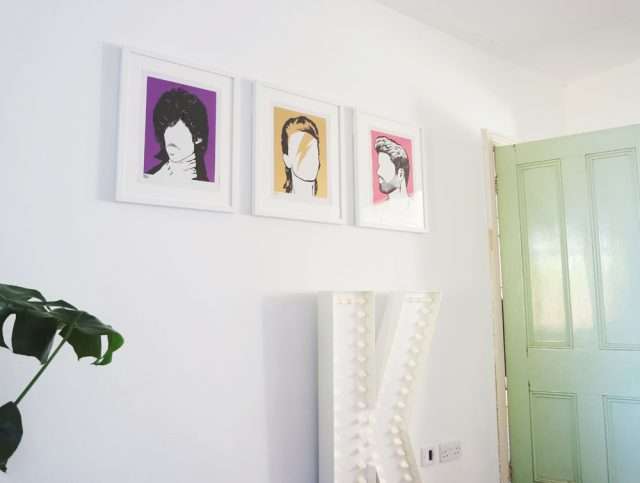 Yes, the back of our living room door is mint green. An odd choice by the previous owners but I'm kinda living for it.
Anyway, here we go, these are all the prints I've collected recently!
Prince, David and George from Bold and Noble. I actually called some of these in for a photo shoot recently and I was overjoyed when Bold and Noble offered to send me some for keepsies. The pops of colour makes me so happy and who the hell wouldn't want some of their favourite musicians on their wall?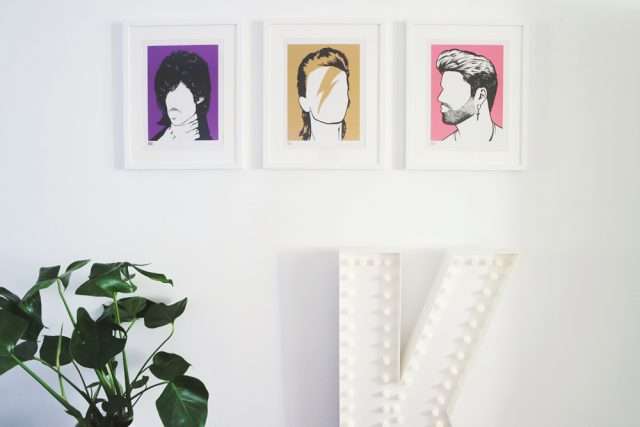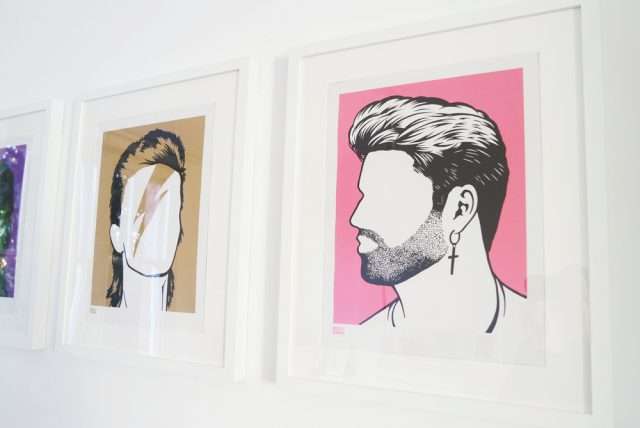 Don't tell the others, but pink George is totally my favourite.