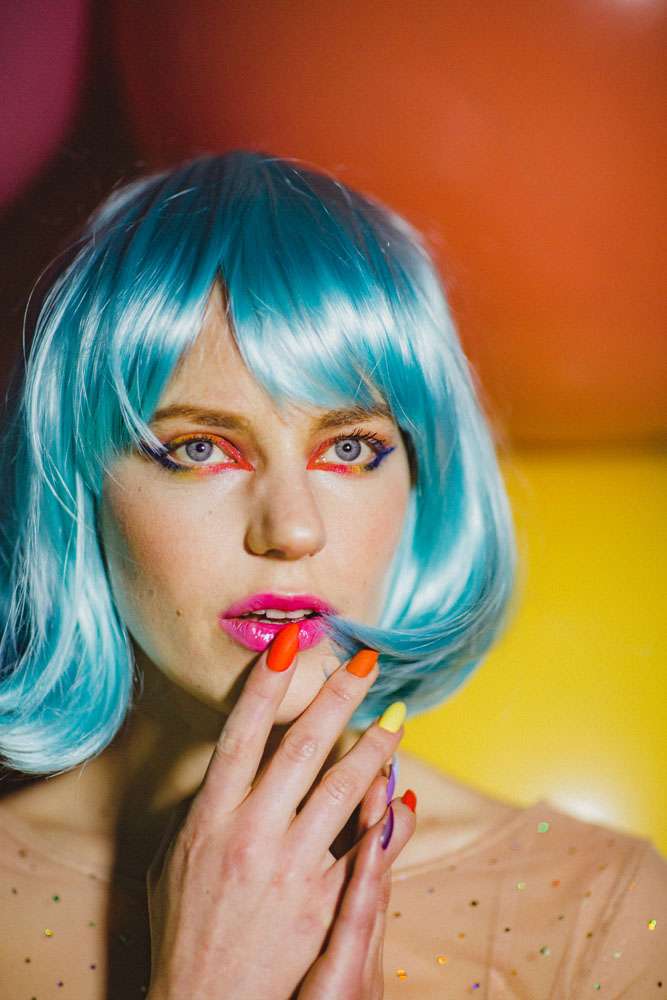 As issue 14 is now on sale, I thought today I would share some of the bonus photos from our issue 13 rainbow bride fashion editorial. I love putting these shoots together with my amazing photo shoot team (do go and check their websites out in the credits at the bottom of this post, they really are the BEST at what they do!) and although I'll always prefer to share real wedding inspo on the blog over styled shoots, when you create something you're proud of its fun to share that too!
The inspiration for this shoot was simple: RAINBOWS! However, as ever, we wanted to put a twist on the trend and do something unexpected. So, rather than throwing all the colours in every shot, we decided to create a colour blocked effect with each outfit.
Below is each outfit we put together. Obviously we didn't stick to the exact colours of the rainbow, instead going for softer tones such as mint, peach and nude to add a yet another twist to the tale. For the most part we also tried to match each contrasting coloured wig from Annabelle's Wigs with something else in the shot as well (the nails, the colours in the background) for some added colourful contrast.
Grey
A simple dress and pink bob – who knew it could look so incredible?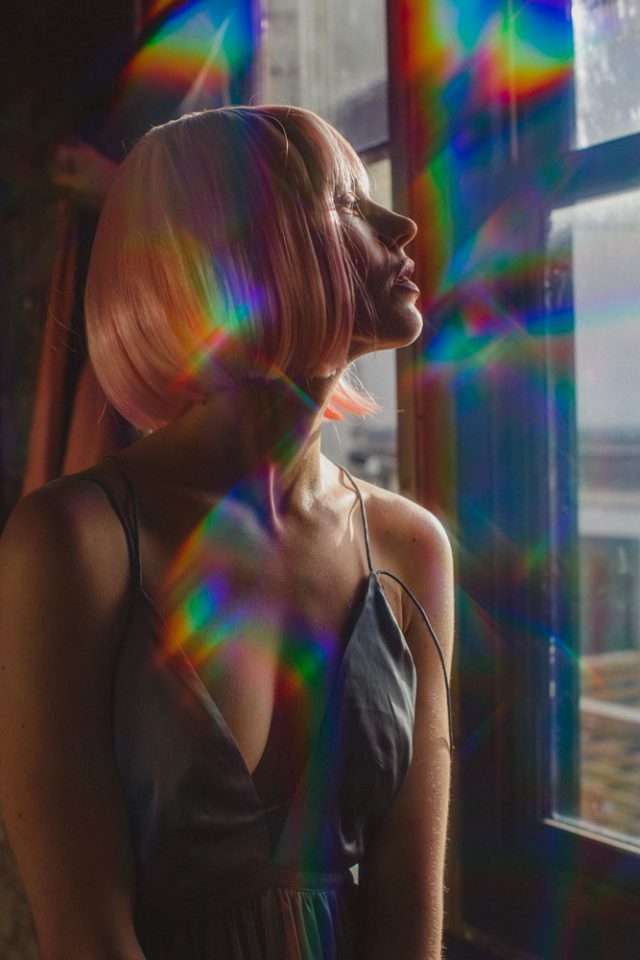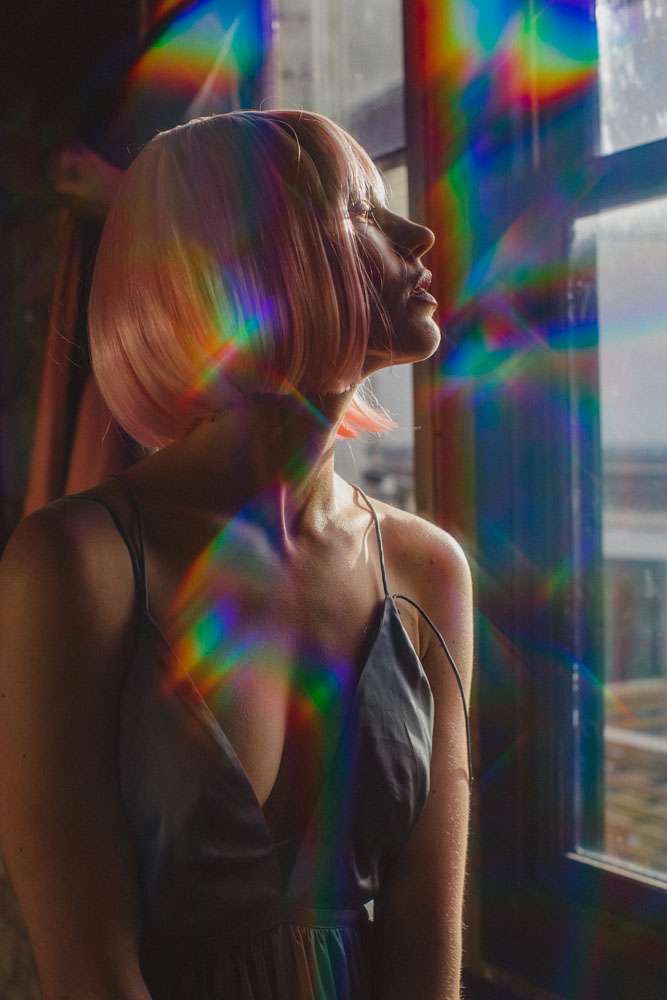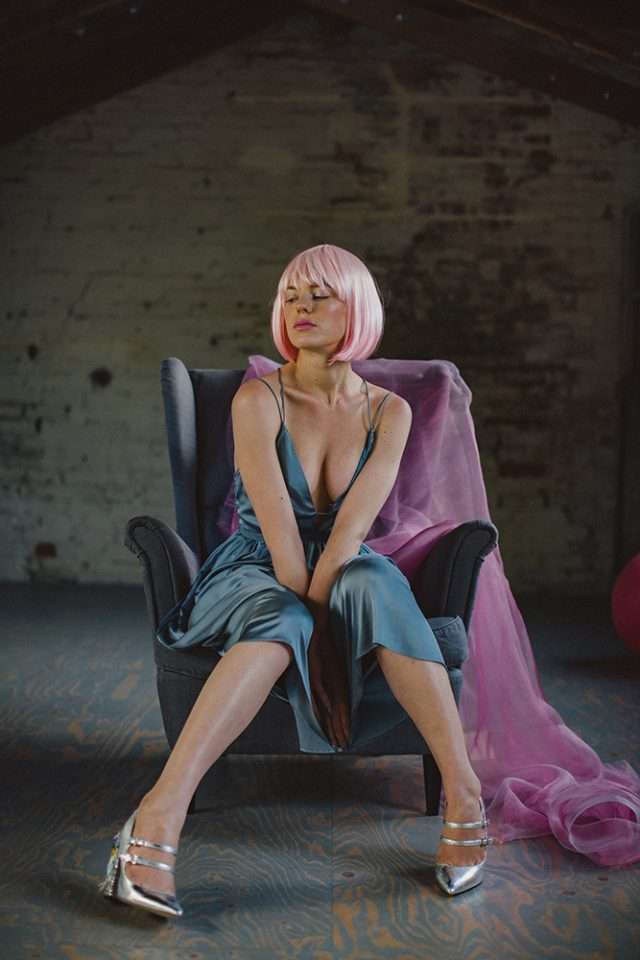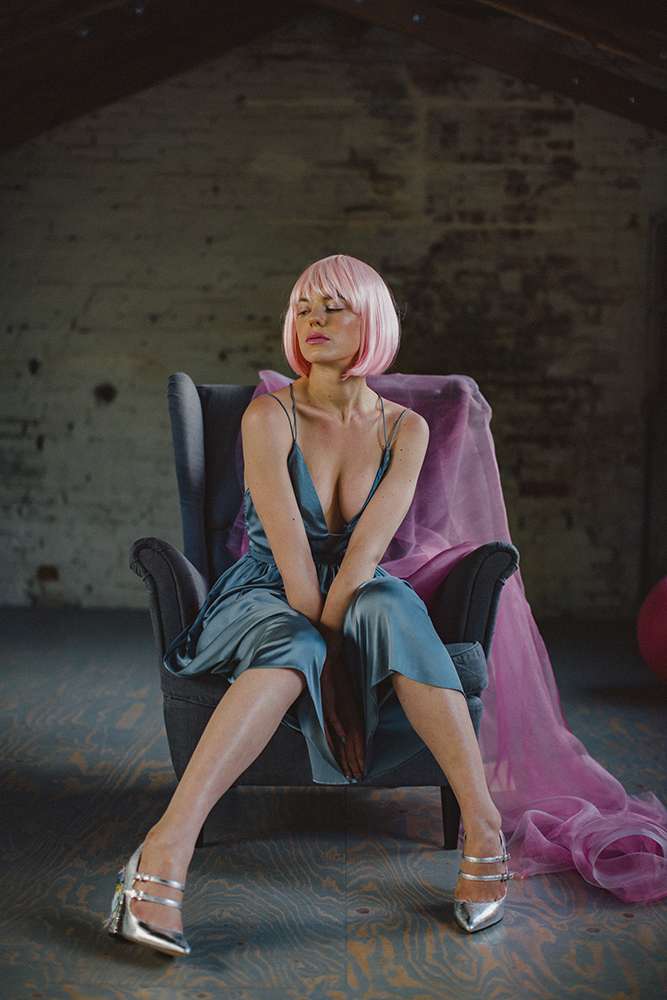 Dress: ASOS Shoes: ASOS Bag: Poppy Lissiman Wig: Annabelle's Wigs
I'm obsessed with this Katya Katya Shehurina dress. Again, the pink bob and matching fabric in the background really sets it off.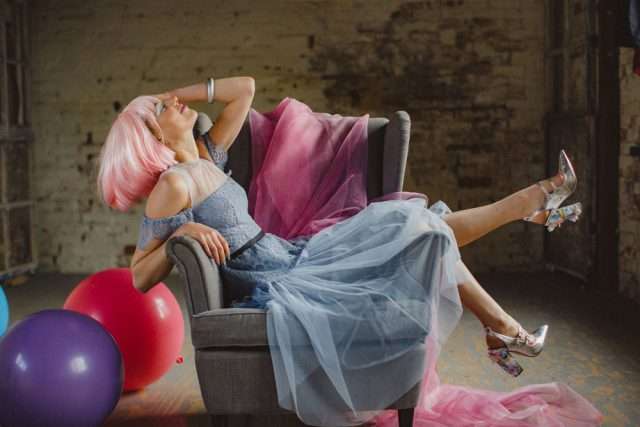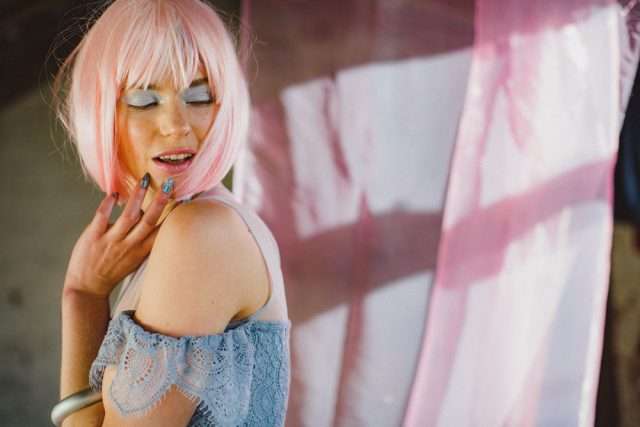 Dress: Katya Katya Shehurina Shoes: ASOS Bracelet: Stylist's Own Wig: Annabelle's Wigs
Mint
I would have literally never thought to put a neon pink wig with a soft mint outfit, but it totally works! Our model definitely has some Milla Jovovich/ Fifth Element vibes going on in these shots don't you think?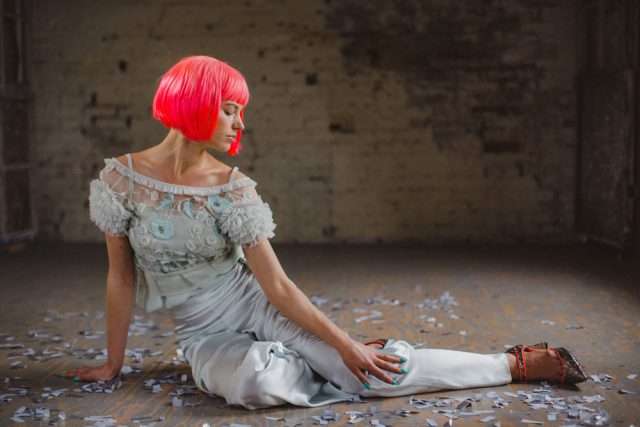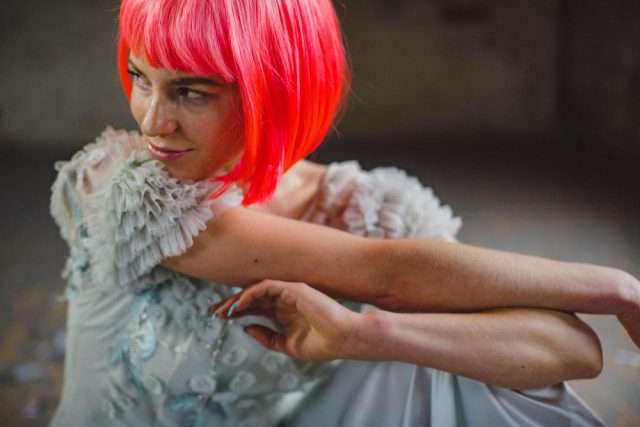 Top & Trousers: Sharon Bowen-Dryden Shoes: ASOS Wig: Annabelle's Wigs
Peach
This peach Belle and Bunty dress is a dream. Lisa, our photographer, wanted to channel some soft focus 80s glamour with the close up photos of this look. It's definitely not going to be for everyone but I kinda love it!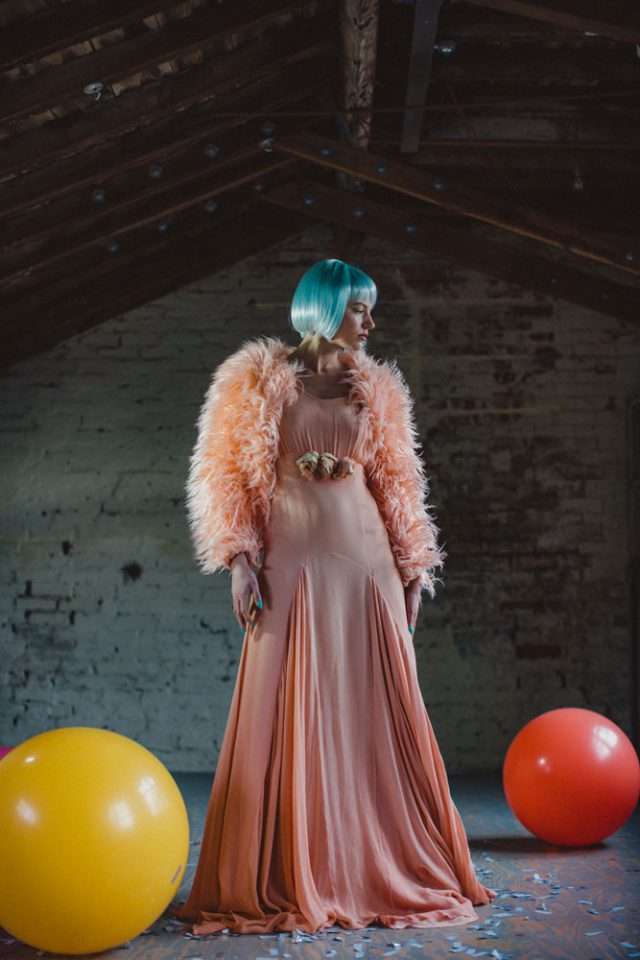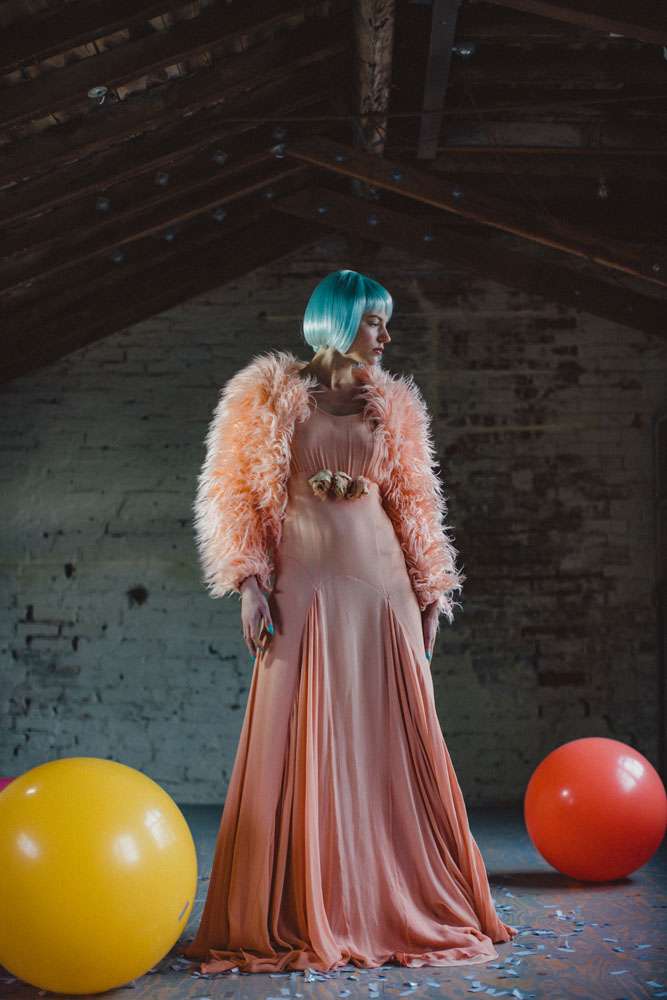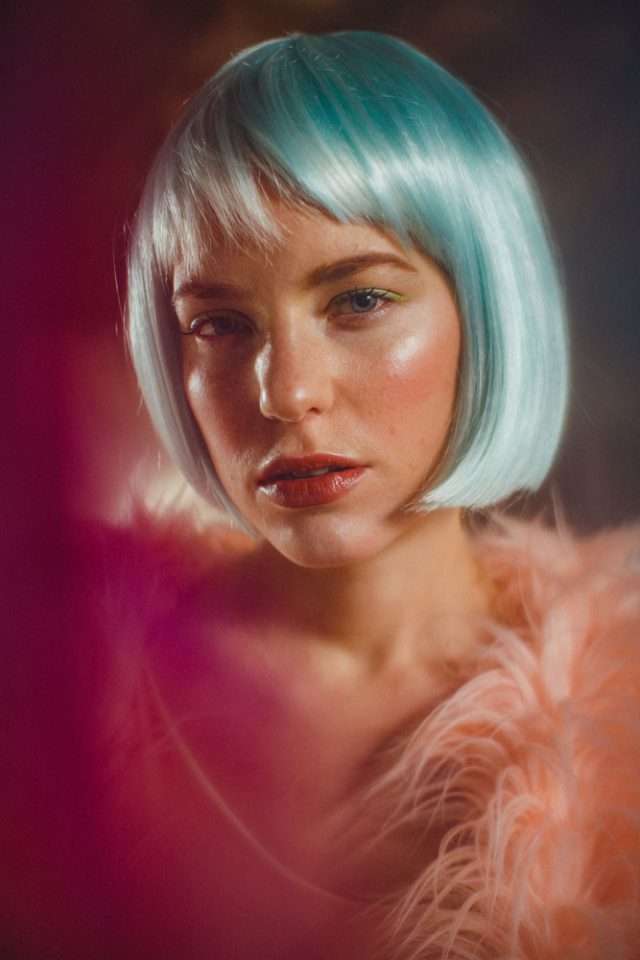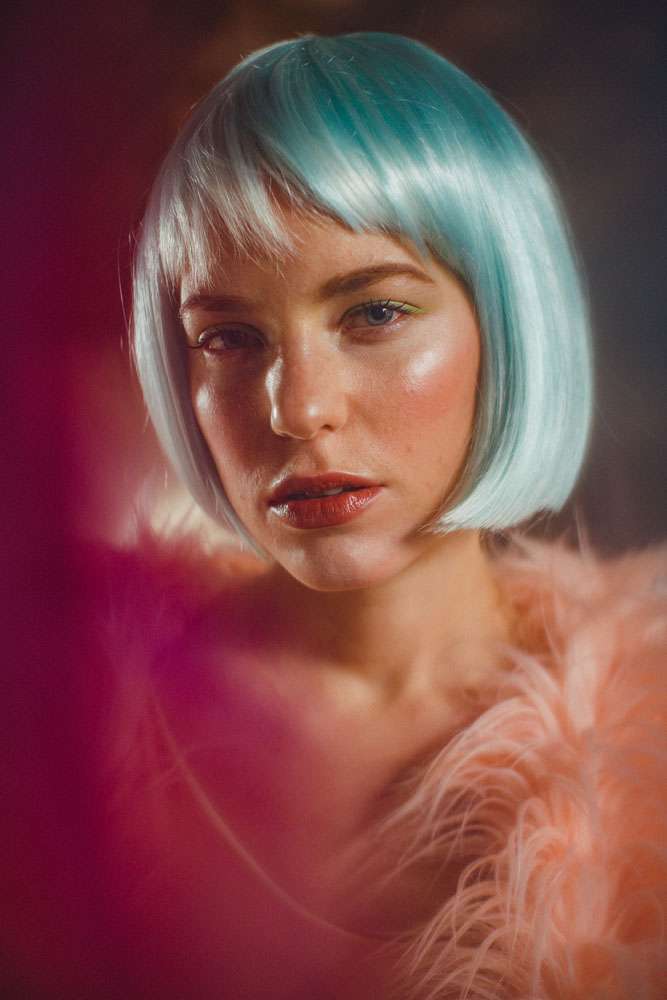 Dress: Belle and Bunty Jacket: Missguided Wig: Annabelle's Wigs Balloons: Bubblegum Balloons