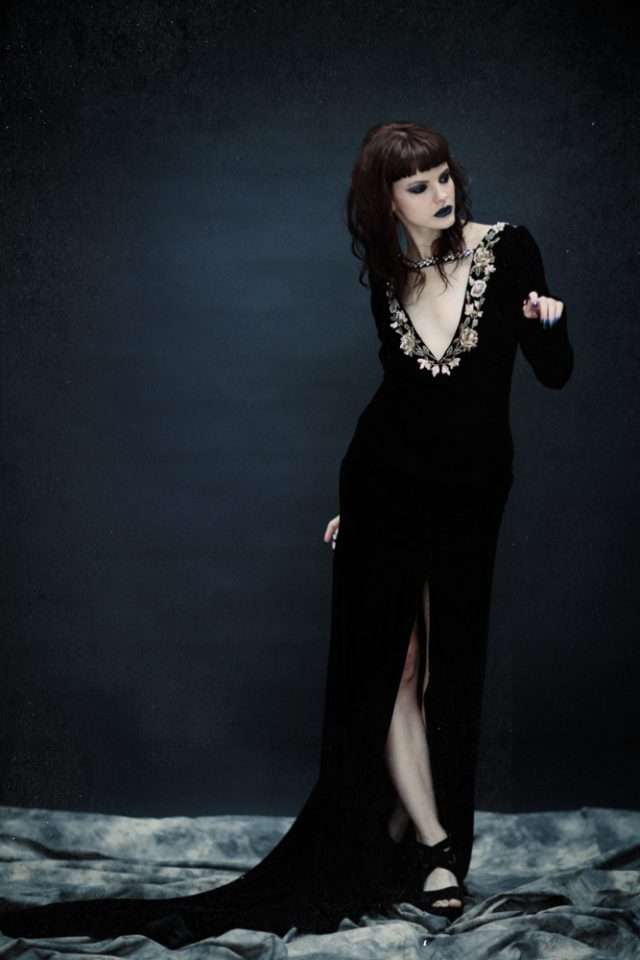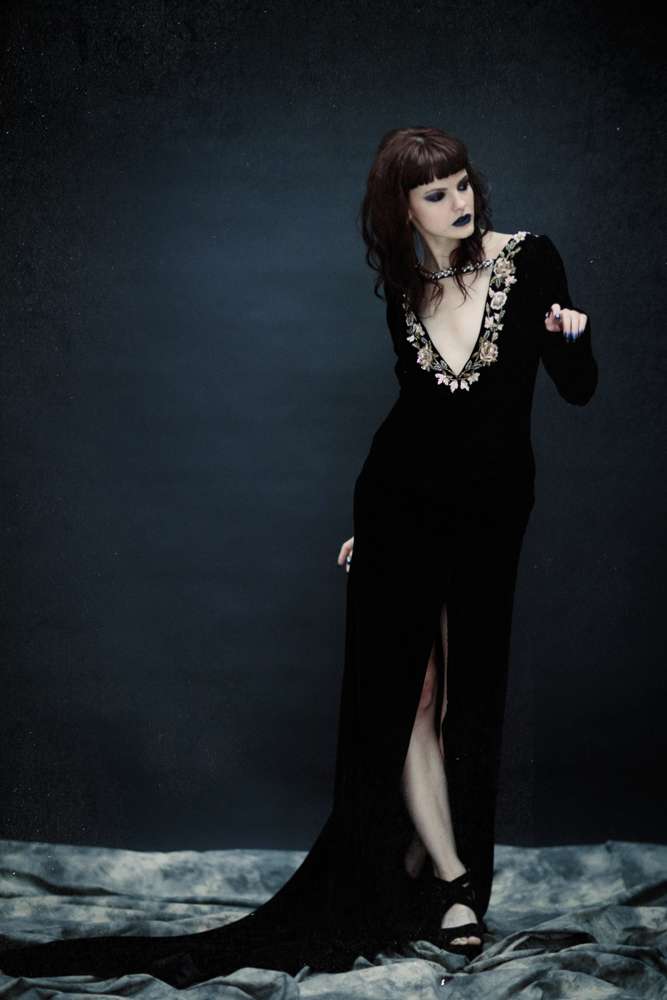 As the brand new issue is now available for pre-order, I thought today would be the perfect time to share this photo shoot, which was originally featured in the September/October edition the magazine. Creating the fashion editorials for the magazine is one of my favourite parts of my job. I have a fantastic team of incredible talented babes behind me and we have SO MUCH FUN doing them.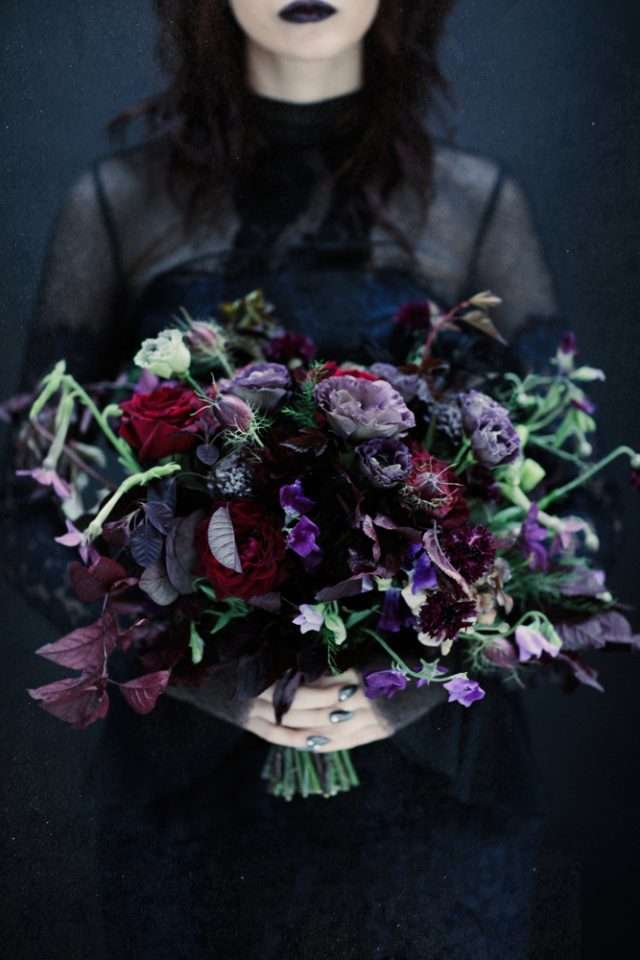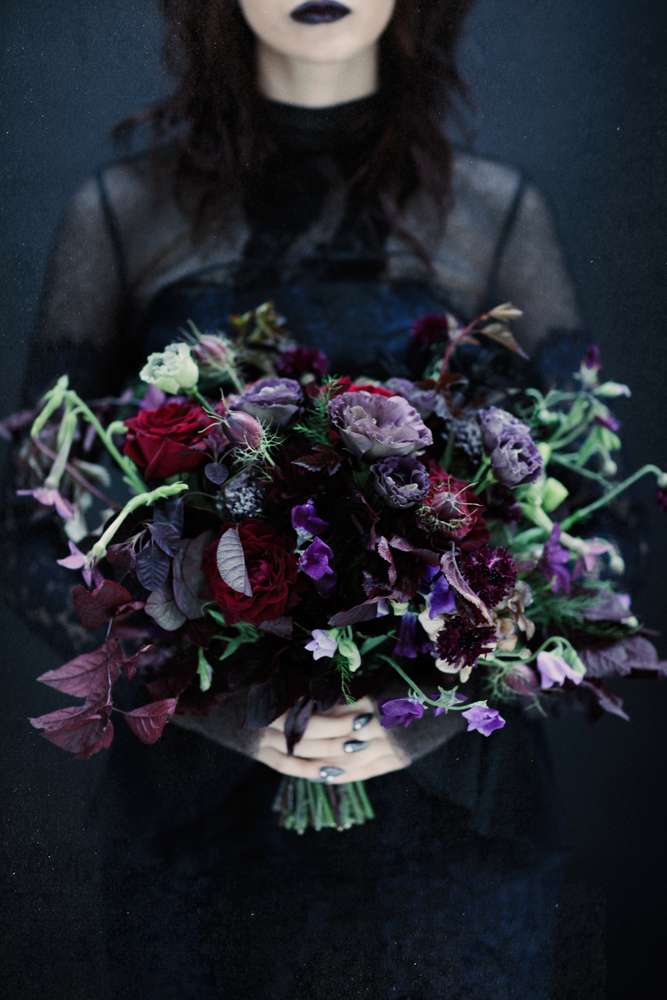 I've wanted to do an all-black, gothic bridal shoot for a while, but one that avoided cliches and anything airing on the side of tackiness. I wanted it to feel high end yet achievable, glamorous and gorgeous yet featuring clothing that a real Rock n Roll bride might want to wear. I love how it turned out so I really hope you love it too!
With print of course we can't always share as many images as I might like (damn not having unlimited pages to play with!) so I'm really happy to be able to share some shots that I really loved, but didn't quite make the cut.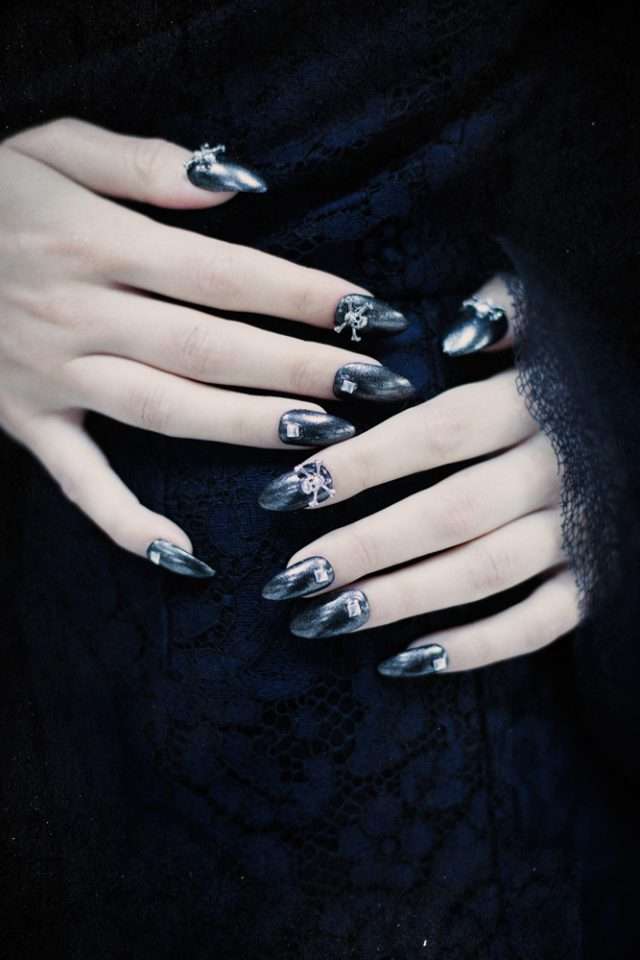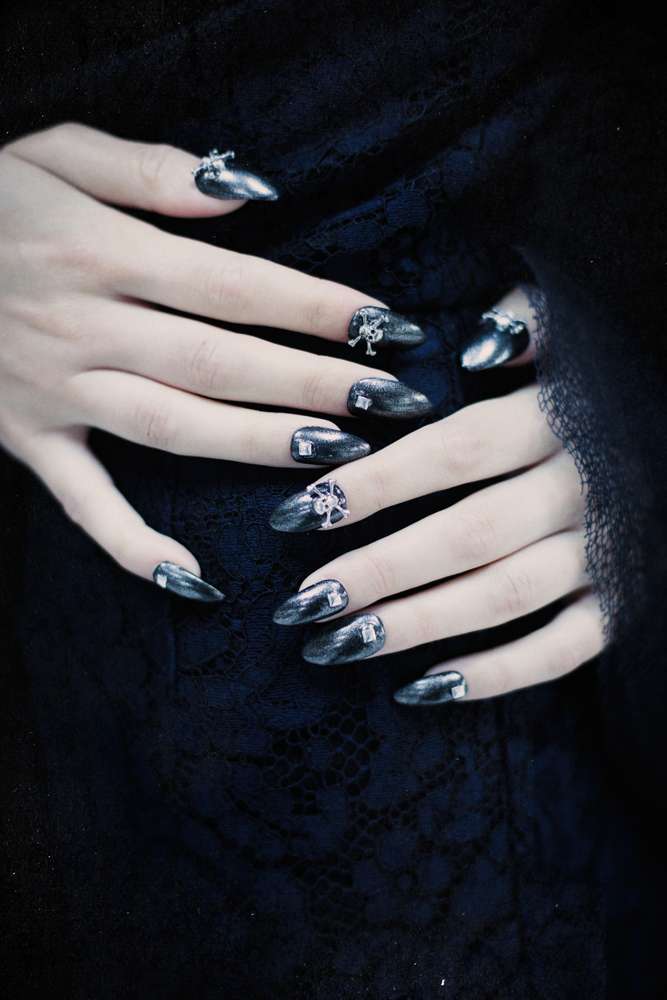 If you love lace, skulls and black nail polish… If you have a penchant for the dramatic… If you would rather wear a studded choker than pearls and diamonds… If you'd never be seen dead in a white wedding dress…. Then it's time for you to embrace your inner goth and paint it black!
Just because you're walking down the aisle, doesn't mean you have to abandon your gothic heart. A dark, dramatic colour palette can be just as romantic and stunning as a pretty, pale one.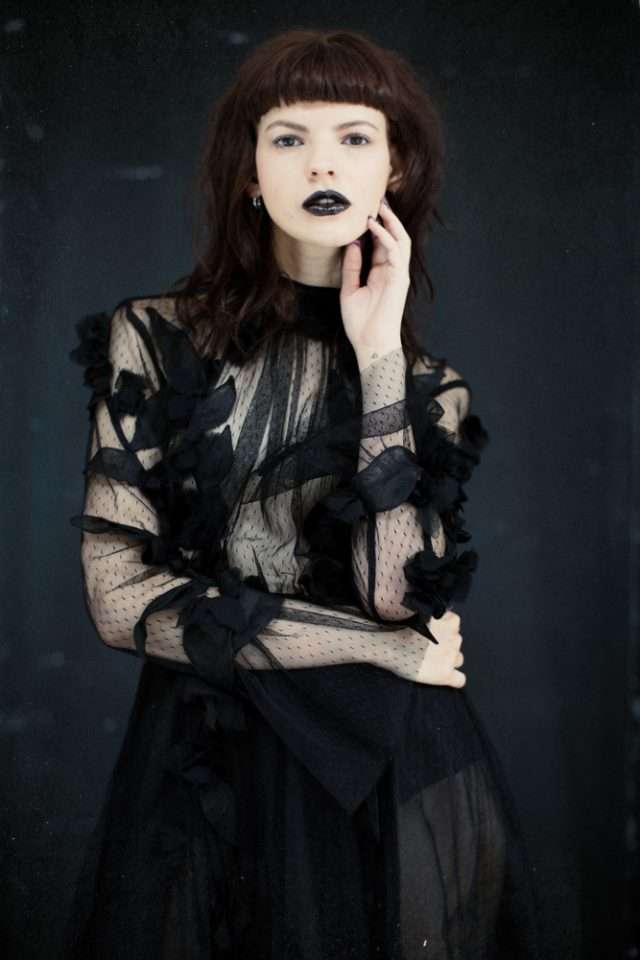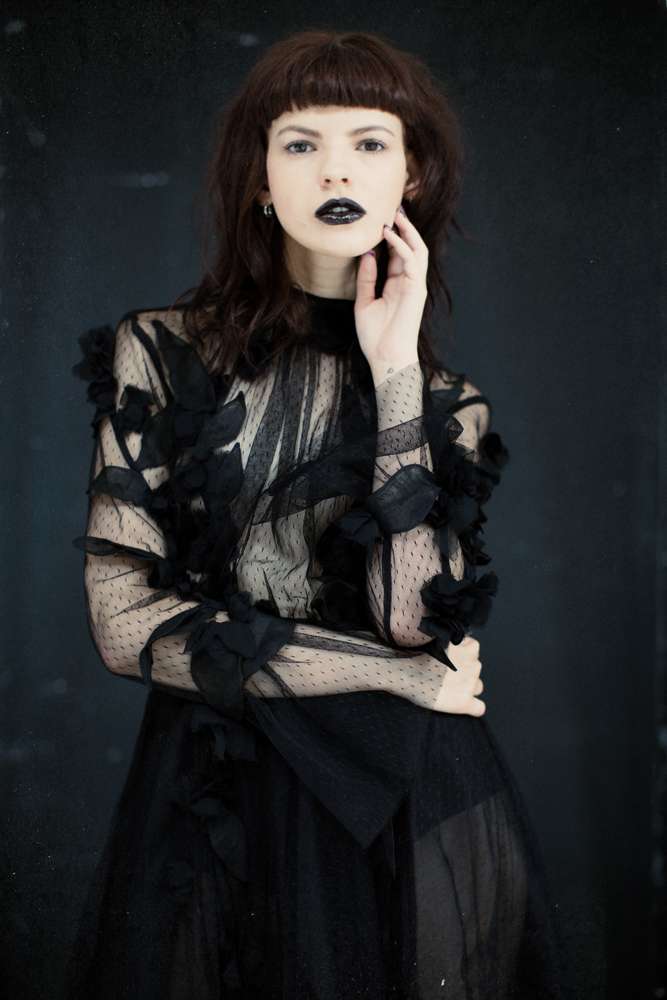 Dress: Lesley de Freitas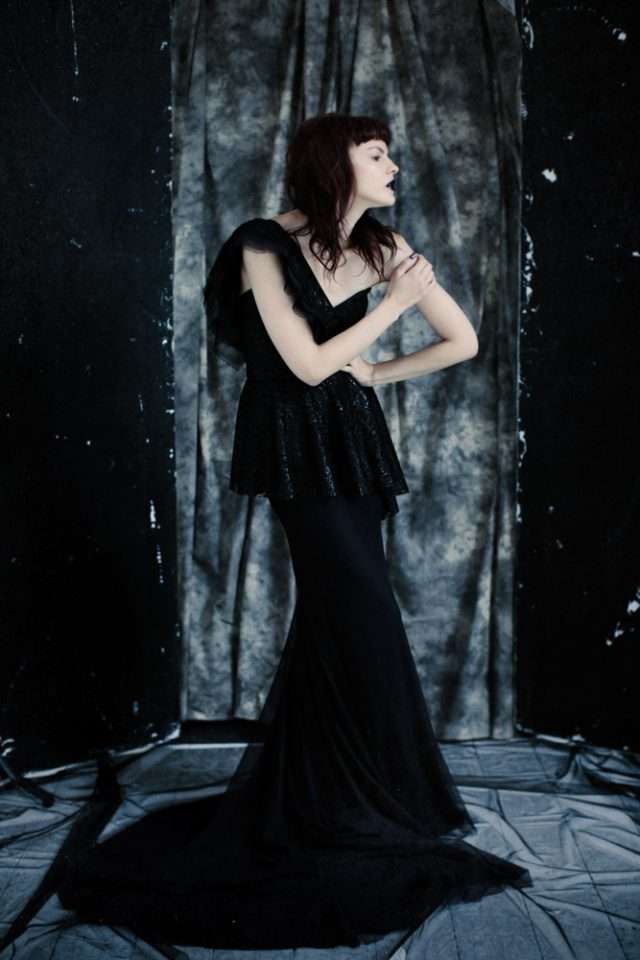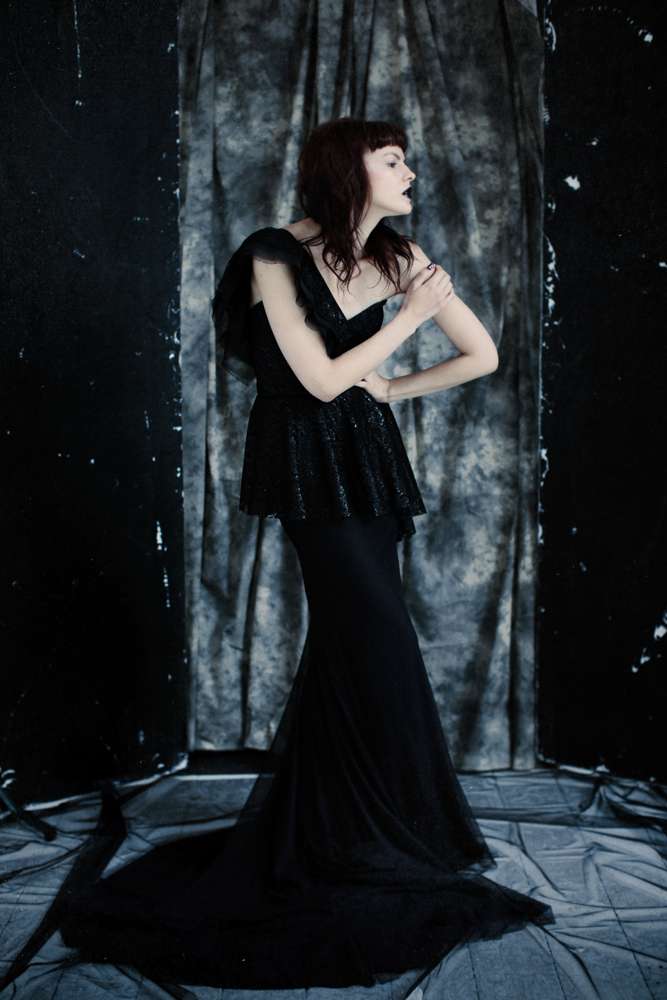 Dress: Sophia Kah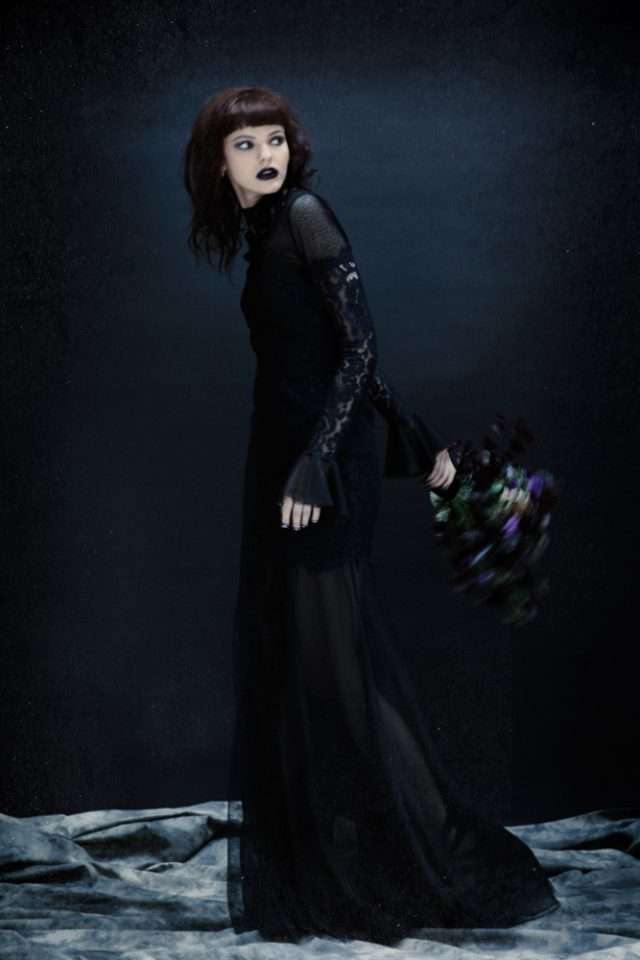 Dress: Sophia Kah