I visited Dreamland, in all its kitsch, rainbow glory, for the first time on Sophie's hen do last summer.  As soon as we walked in Lisa (our photographer) and I both said we'd LOVE to shoot there one day. When coming up with the concept for our editorial shoot for issue 18, I remembered Dreamland and decided to contact them to ask if they'd be up for having us there – not only did they agree but they gave us total run of the place, allowing us to shoot when it was closed to the public!
The amusement park was popular in the 60s and 70s but entered into decline and closed in the early 2000s. After a public campaign to restore the park, it re-opened in June 2015 – they now even host weddings in their glamorous ballroom. Imagine getting married, then going on the UKs oldest rollercoaster (which first operated in 1920) to celebrate!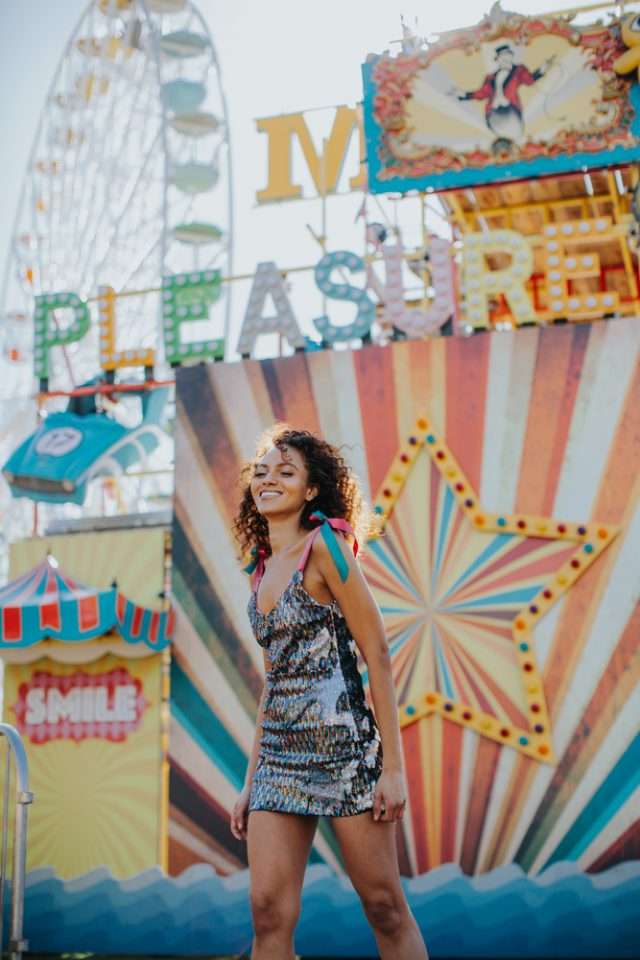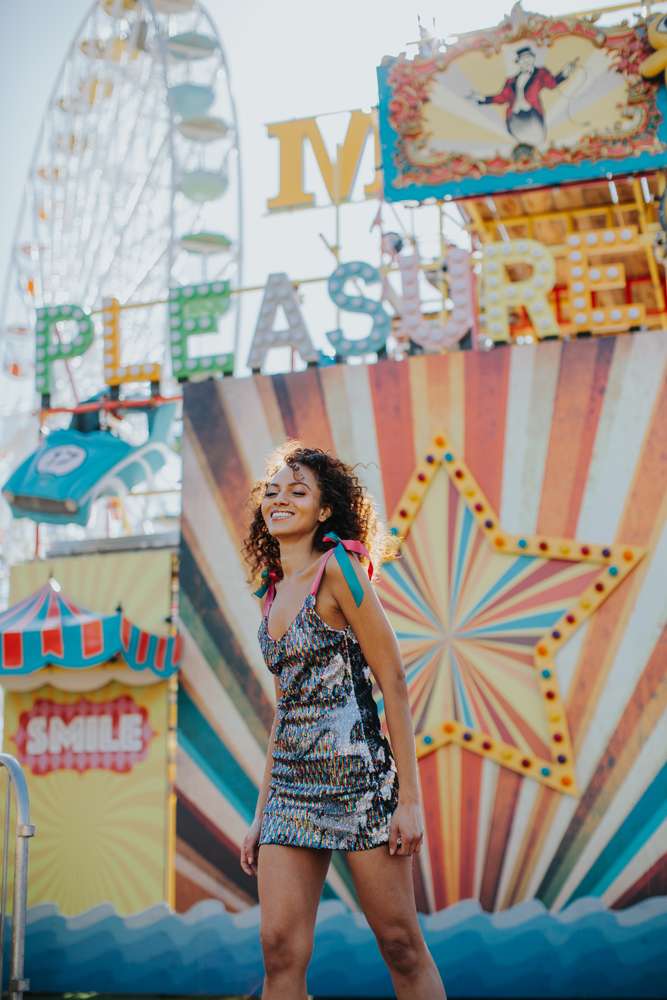 While the fun fair thing has kinda "been done" a lot in bridal, we really thought Dreamland would provide a brilliantly unique spin on the idea, especially with the addition of the heavily sequined outfits.
This shoot, as you can see, is all about the sparkle. You can cleverly use sequins as the main attraction or as a stylish accent in your wedding day look. So, whether you choose a glittering wedding dress, a statement jacket or just some sparkly jewellery, you can easily and effortlessly step outside what is expected and shine like the star that you are!