Sorry, this product is now sold out!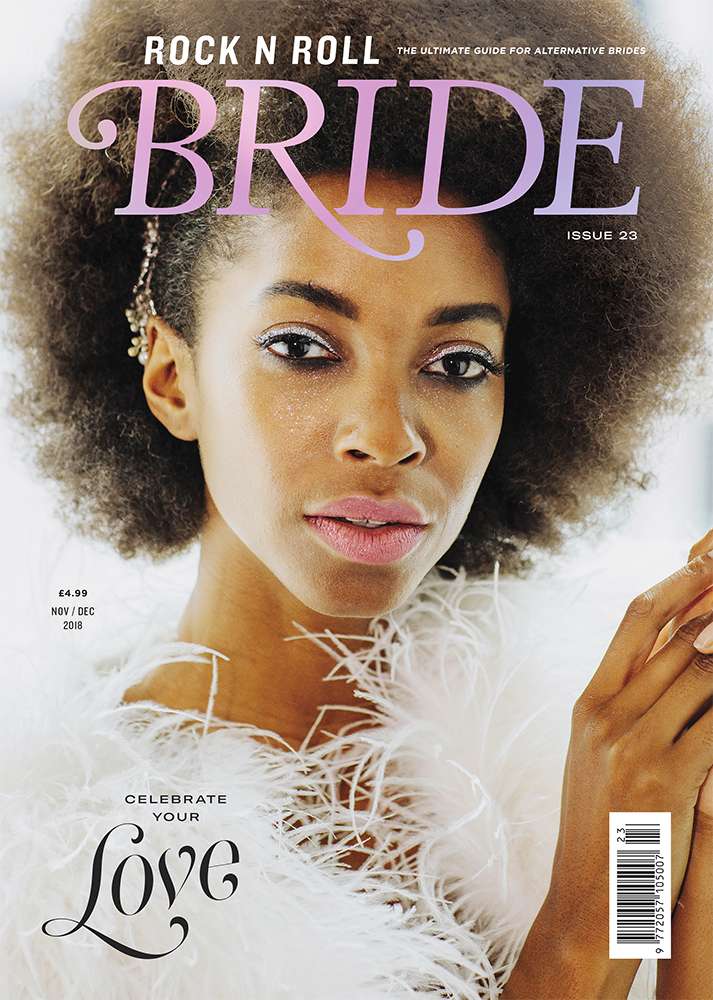 Please allow me to be a broken record because HOT DAMNNNN, I am so thrilled with this cover! Nailing a cover-worthy shot is one of the most difficult/stressful parts of creating a magazine so when we get it this right it fills my heart with JOY! I'm not even going to be modest about it because I literally love it so much. That glittery eye! The fluffy jacket! Her beautiful hair perfectly framing our logo – ugh it's all so good! I really hope you love it too.
Issue 23 is now available for pre-order via our shop page (with free UK postage and worldwide shipping available). The issue will be available in UK stores from November 1st but if you want to ensure you nab a copy, and get it before anybody else (without ever having to leave the house!) then you can subscribe or pre-order this single issue right now.
Here's a little sneak peek of what you'll find inside. There are 11 brand new and never-seen-before real weddings with inspiration and ideas on how you can steal their style…