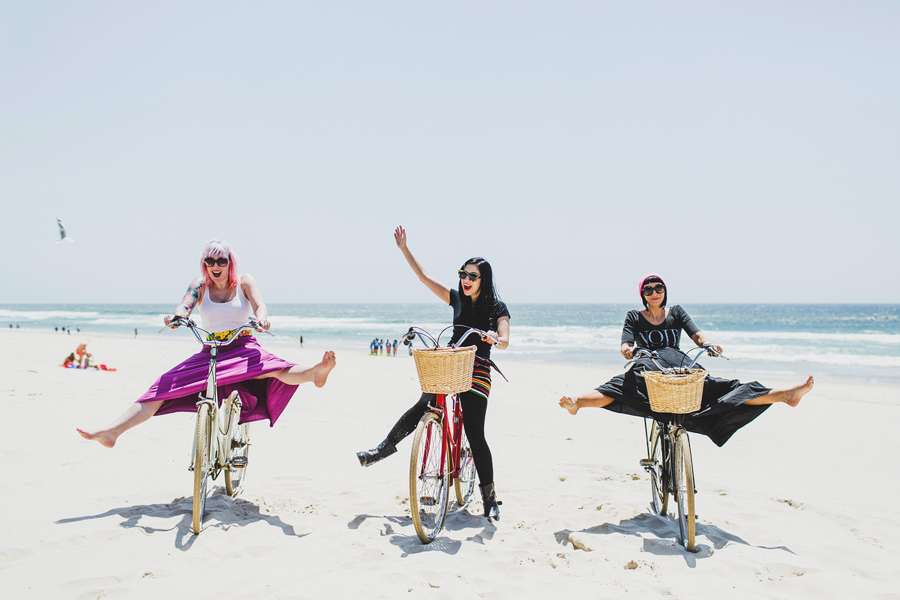 The next adventure on our whistle-stop tour of Queensland was Surfers Paradise. After a quick drive from Dreamworld with our Tourism and Events guide for the day, Jess, we arrived ready for a surf lesson and bike tour!
I'm not going to lie, I wasn't particularly looking forward to surfing. Although I love the water I'm not the most athletic of people and the thought of hurling myself into some rather giant and scary looking waves filled me a little with dread.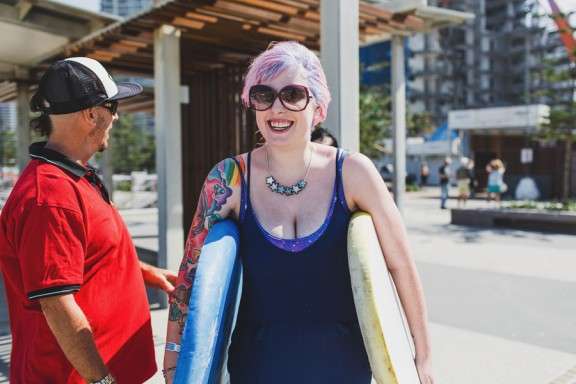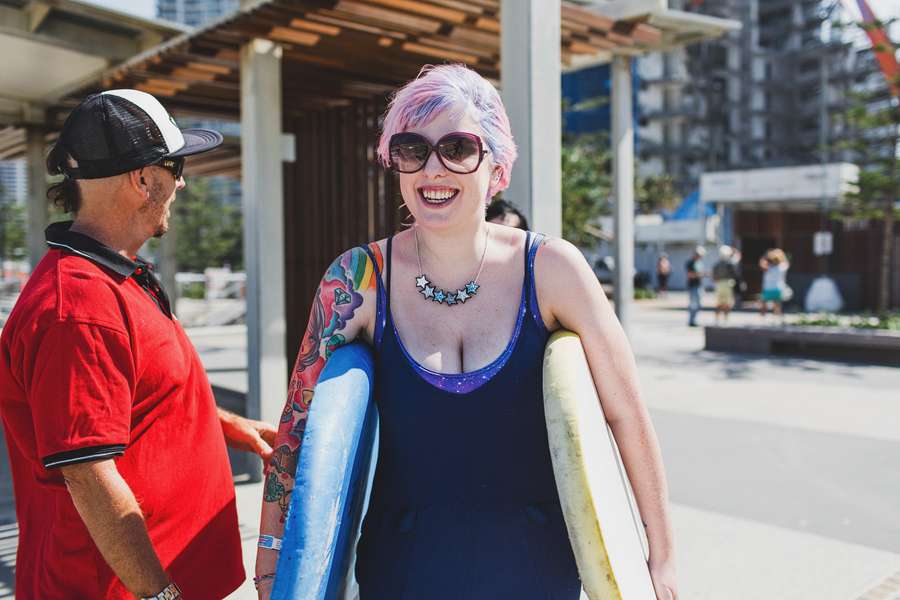 You can't really tell from this photo, but that's a grin that says "OMG are we actually really doing this?!"
The beach was glorious, with the Gold Coast skyline just behind it. As Shauna lounged in the sun, Gala and I headed over to meet our surf teacher, Patrick from Cheyne Horan School of Surf.
Patrick didn't seem to sense our trepidation (or if he did he definitely ignored it!) and he dived right in to the lesson. He also clearly had much more faith in our abilities than we did because after the briefest of introductions he told us to head out into the waves and give it a go. ARGH!
I glanced at Gala nervously and could sense her thinking the exact same thing as I was "Oh crap, are we actually really doing this?"