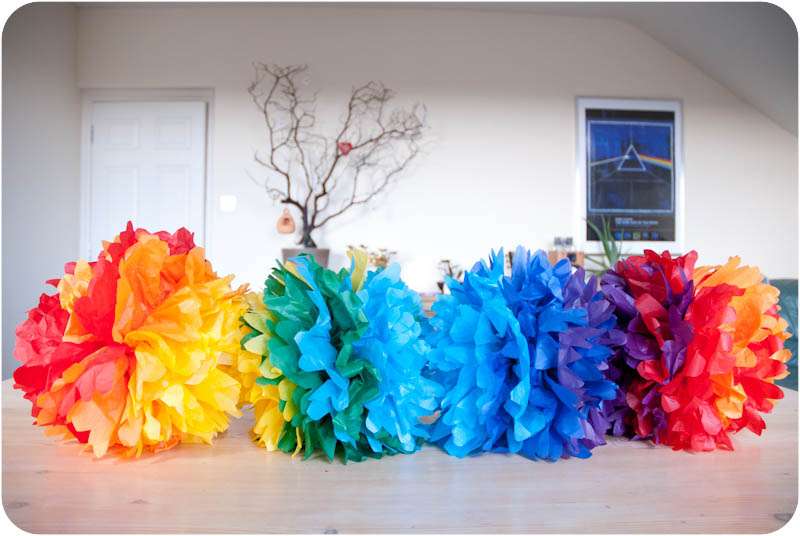 So firstly a little apology. I'm away this week at Photography Farm so there's no Thursday Treats. "Waaaah" I hear you cry, but fret not, I have something even better! Who fancies making rainbow pom poms?! OH GOD YES!
You might remember Jen & Ben's epic rainbow wedding… oh yes, it's one of my all time faves too. So it's taken a while but I've finally bartered Jen enough and she's created a DIY tutorial of just how she made those fabulous rainbow pom poms… and if that's not enough for you, she's even done a step by step video!(scroll down to the end of this post).
Over to you Jen…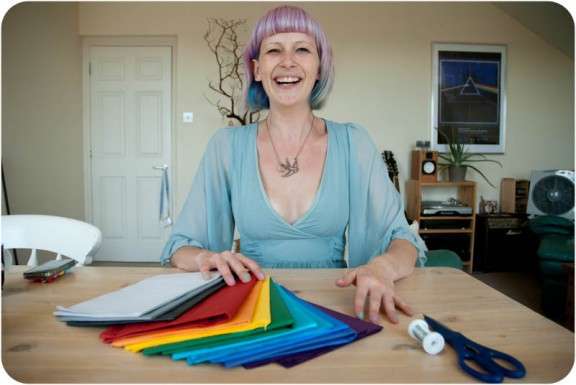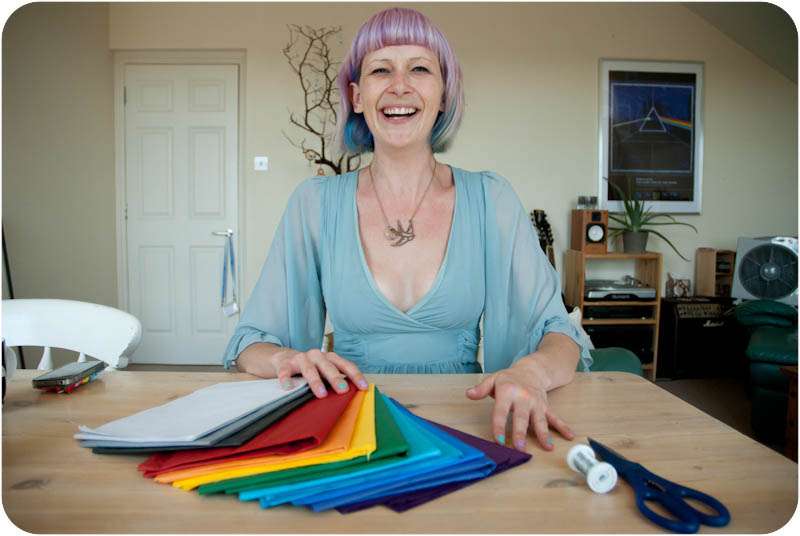 This tutorial shows you how to create your own seven colour rainbow spectrum pom-poms. If you prefer softer shades, I show you how to use the same technique for ombre pom-poms in my tutorial video. The method is the same, so you can use your own colours and get creative.
For rainbow spectrum poms, which look lovely as a garland, you will need 7 colours of tissue paper, and at least 4 sheets of each – I used red (fading into) orange (fading into) yellow(fading into) green (fading into) turquoise (fading into) blue (fading into) and purple.
When I was looking for tutorials for paper pom-poms for my own wedding, the number of sheets of tissue paper varied from tutorial to tutorial. I tried out lots and found that 12 sheets per pom-pom made the best, fluffiest poms. You can make the poms in lots of sizes. Large ones, by using the full sheet (approx. 50cm x 75cm), working to smaller ones by cutting the sheets in half, and smaller in half again and so on.
In this tutorial I am using 50cm x 75cm sheets cut in half, for a medium sized pompom.
Supplies Needed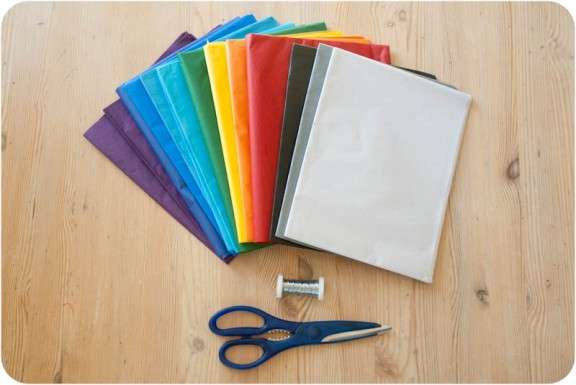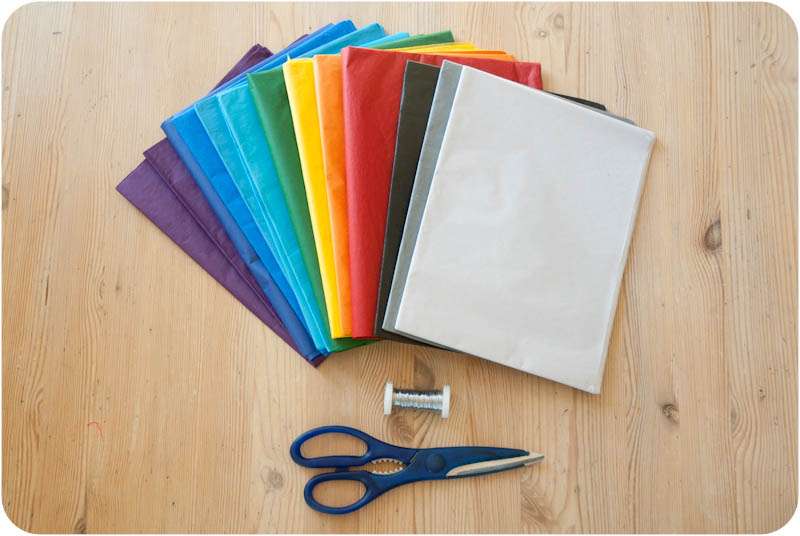 Continue reading