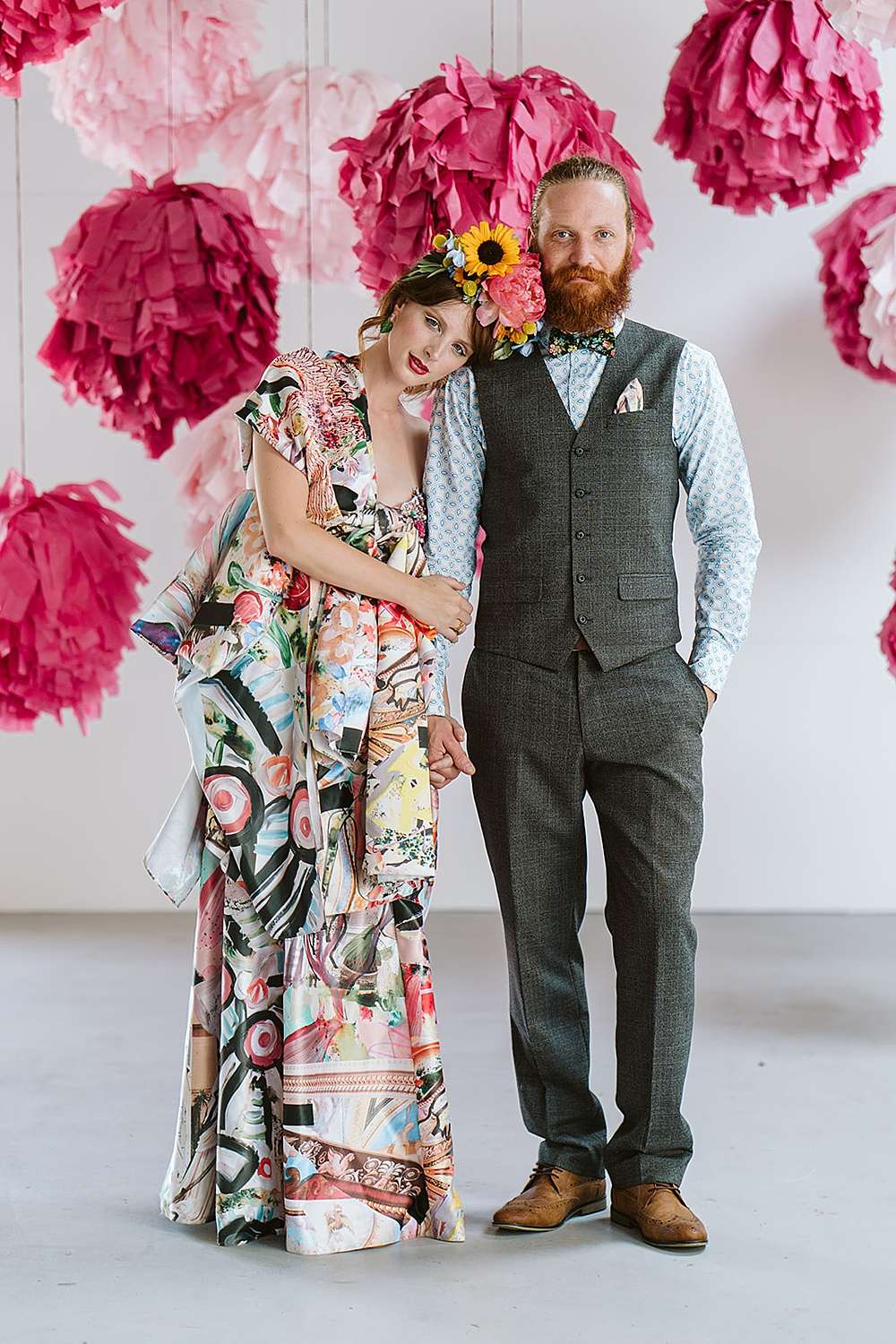 Oh HEY beautiful colour, beautiful dress and beautiful people – what a treat this shoot is! Coordinated by Beth A Weddings and shot by Angela Ward Brown, this bright, relaxed elopement shoot was inspired by Hope Macaulay's incredibly colourful 'Roman Goddess' dress, and had a focus on young and up and coming talent. We dig.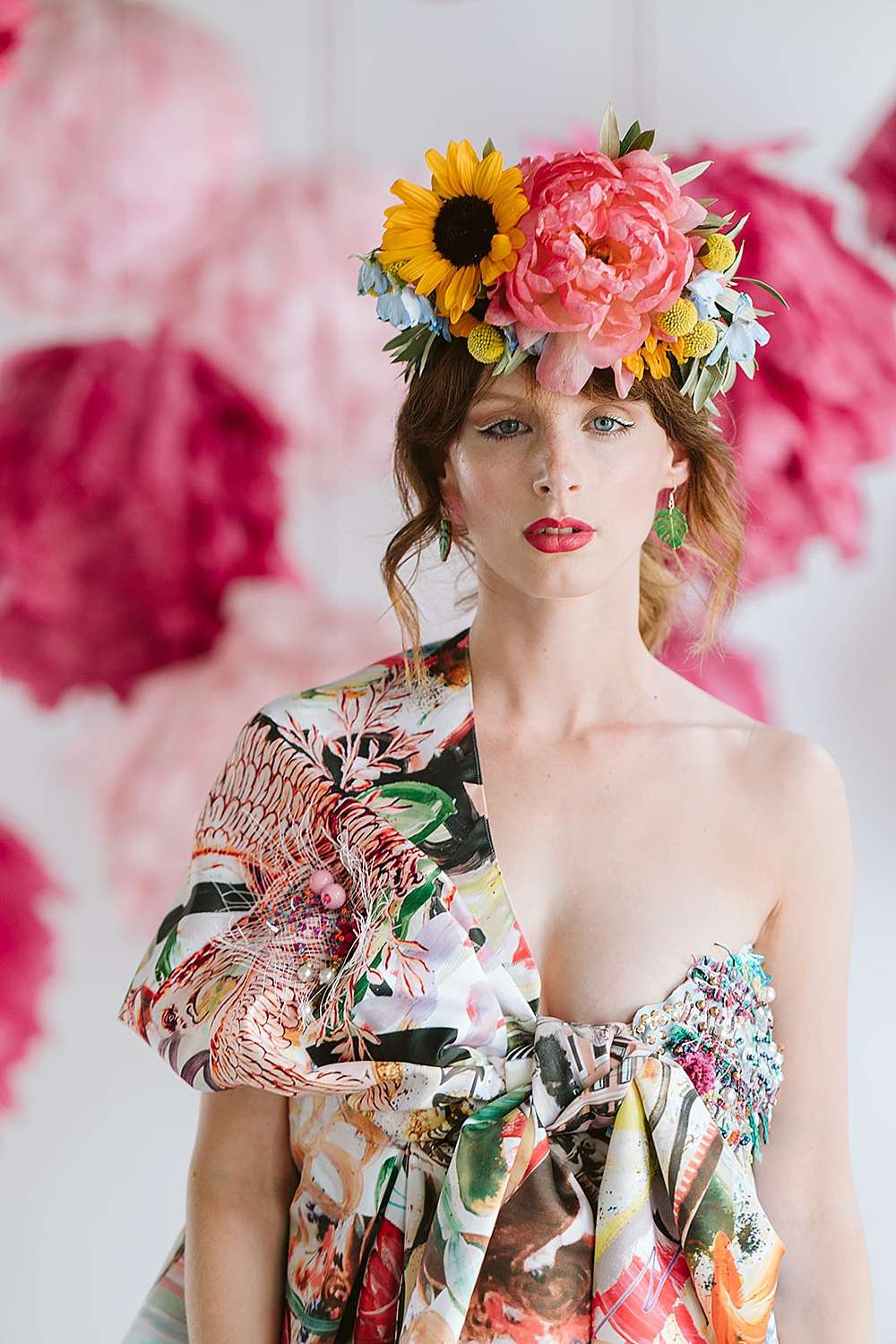 "The 'Roman Goddess' dress by young designer Hope Macaulay is everything we hope that wedding dresses of the future will be," Beth explains. "It's full of colour, incredible design, beautiful embroidery and personal romantic touches – such as some of the most stunning landmarks Italy has to offer."
It was styled with an oversized colour pop floral headdress by Rabbit and the Rose. They then built upon this bold and bright theme to make an intimate, stylish elopement with a super cool and super colourful vibe.