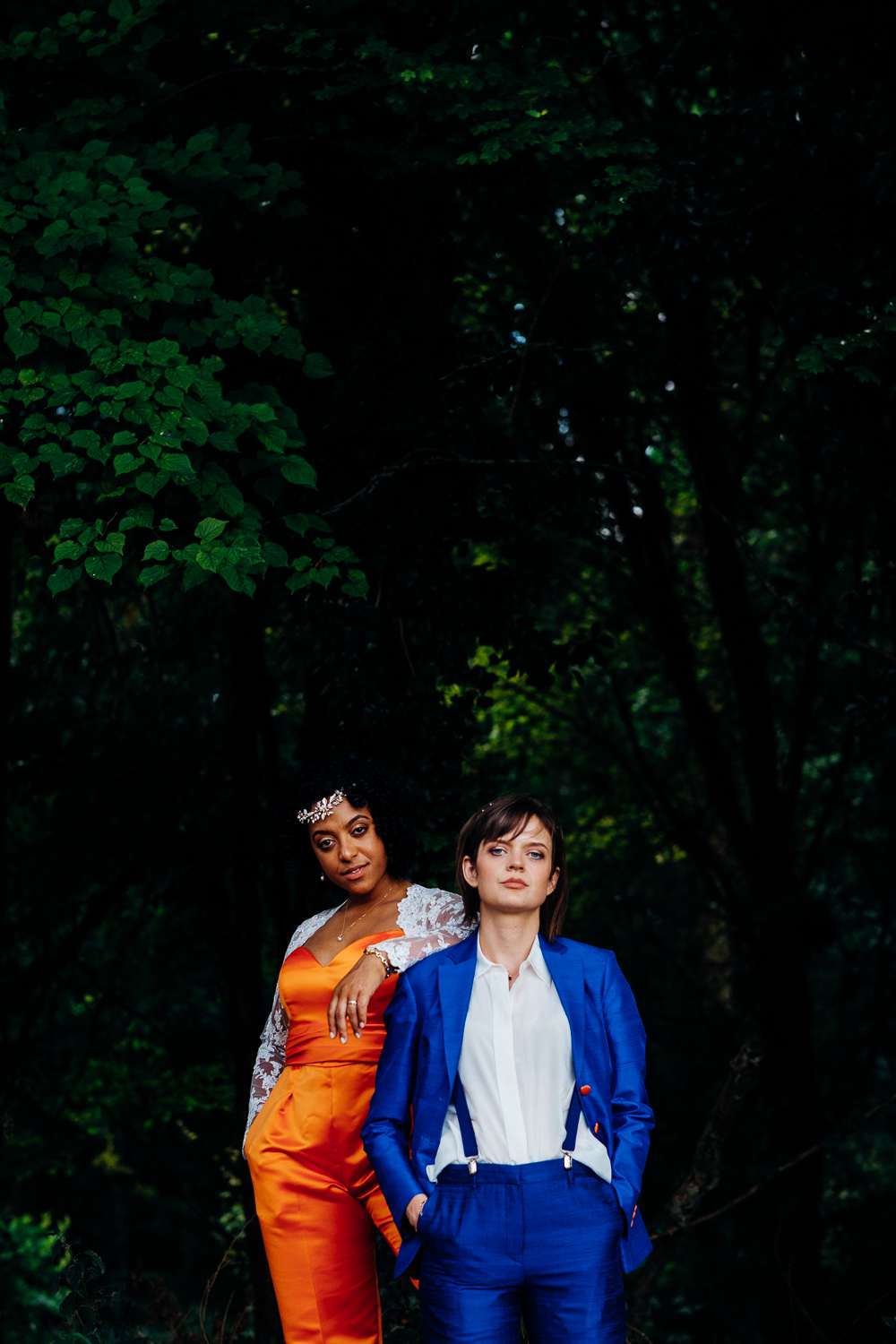 OK, prepare your minds, bodies and souls for the stunning wedding that's about to grace your screens – this is not a drill! Anna and Steph's beautiful barn wedding had a focus on "Good food, good music and fun" with a colour scheme to celebrate Pride. It was natural, un-fussy, and totally, breathtakingly beautiful.
The ceremony started with Anna and Steph dancing down the aisle together hand-in-hand, each in incredible wedding outfits influenced by powerful women. "As two women we decided not to go down the traditional 'one dress, one suit' route," they explained. "Anna, inspired by Janelle Monáe's style, wore an iTailor blue suit with braces. Steph, inspired by Beyoncé, wore a Tina Waller jumpsuit in her favourite colour, orange (with a touch of lace). For both of us, pockets were an important feature! Seeing each other for the first time in our outfits was a standout moment for us both."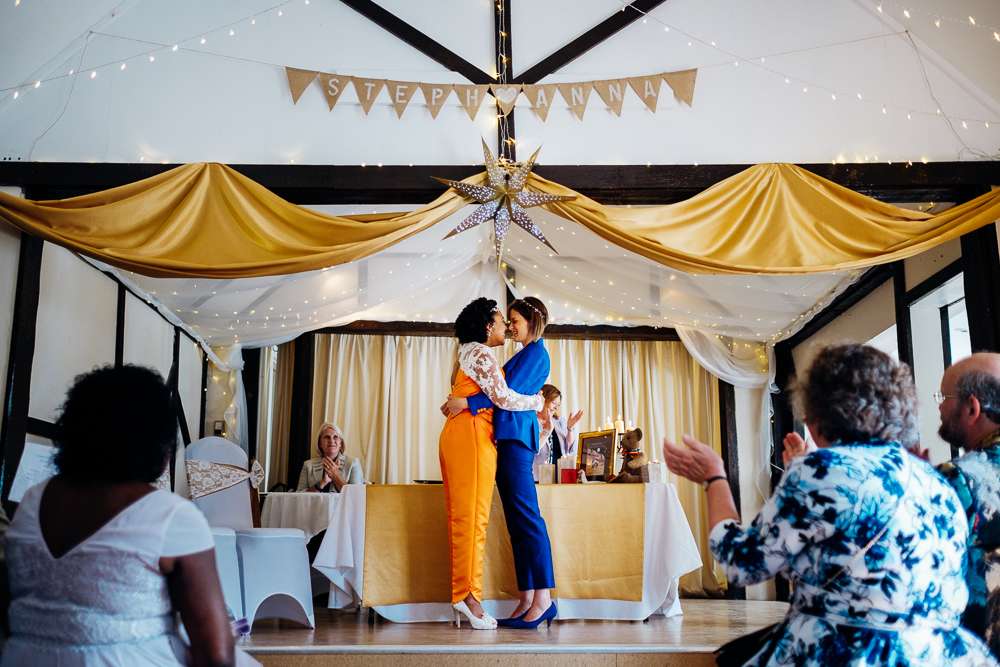 Their ceremony was held in the barn at Bellows Mill, Bedfordshire. "We chose the venue because they allowed us to get creative and personalise the space," they continued. "Due to our outfits being less bridal than is traditional; and the day in general being less 'weddingy,' we wanted to be a bit more traditional/bridal in the barn decoration so we went for cream and golds. Anna's parents decorated the barn beautifully with gold and cream drapes, fairy lights, and art work from the local wickerman!" Their family and friends, representing three generations, delivered beautiful and meaningful readings, and Anna and Steph read poems instead of doing traditional vows.