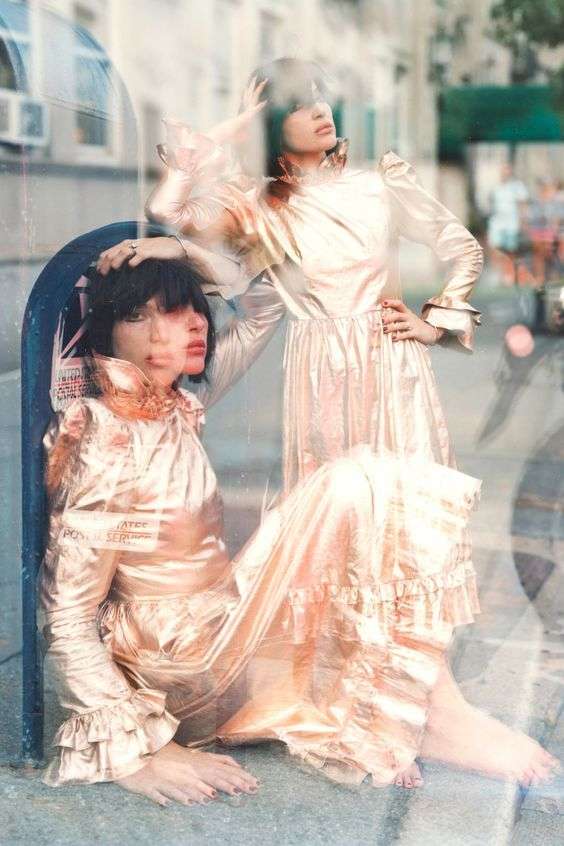 A brand-new decade is here and it's made us come over all nostalgic. Rock n Roll Bride was launched in 2007, so we've seen a hell of a lot of wedding themes and trends come and go. With the help of our friends at Most Curious (who are pretty darn excellent at predicting trends IMHO) we thought it would be fun to look back at the last ten years and have a bit of a laugh at our own expense. For your viewing pleasure, here's a nostalgic glance back at the last decade in wedding style.
The 2010-2012 Starter Pack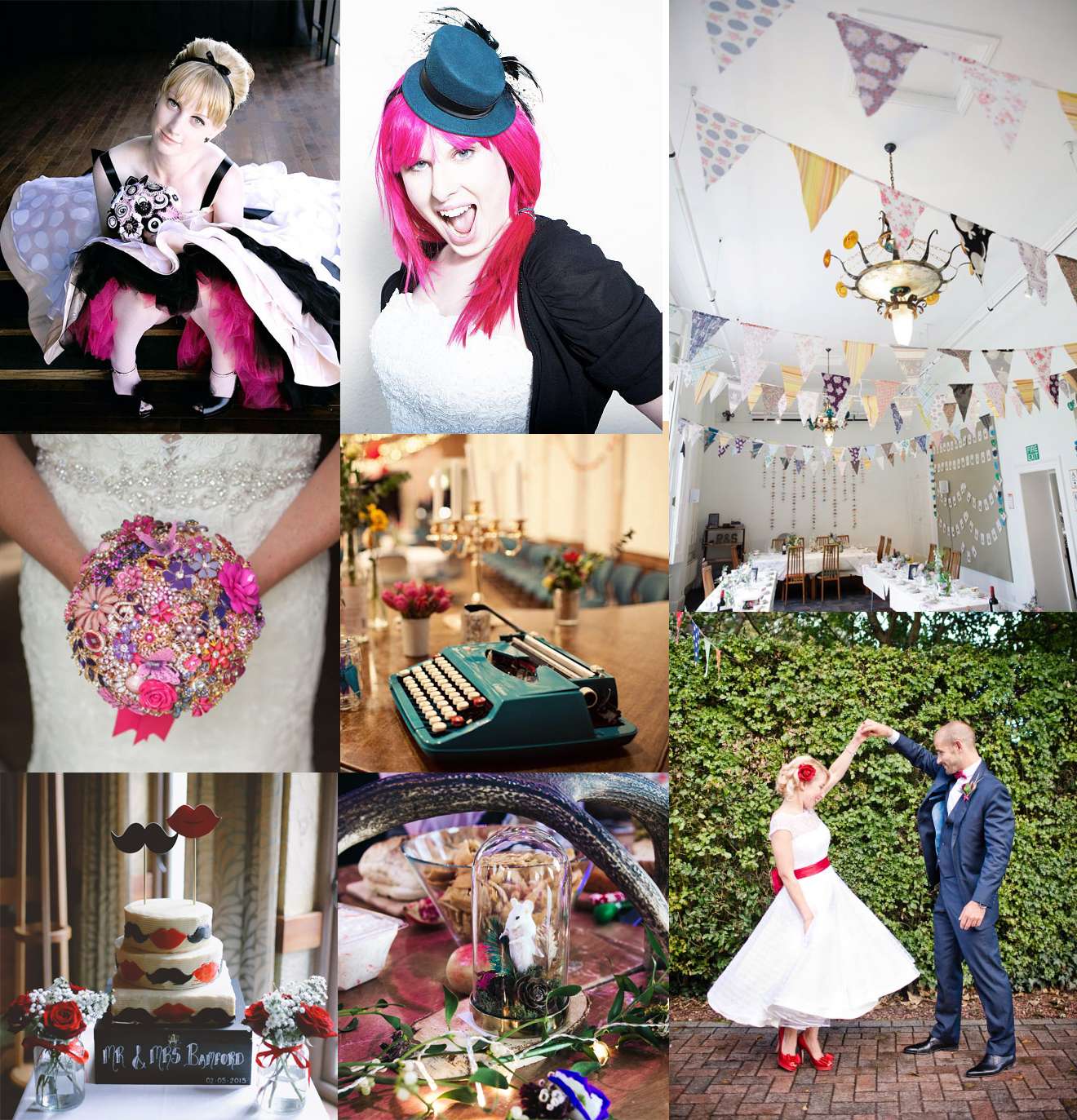 Taxidermy was your go-to table centre, with no question of ethics (or taste) regarding the stuffed roadkill squirrel that was holding your table names. Wedding dresses went tea length and 50s inspired and you definitely need some kind of miniature hat, chin length birdcage veil or heirloom jewellery to complete your look.
Real flowers are not needed in an age where bouquets could be made of buttons or brooches and guest books are drunkenly written via much bashing of keys on fusty, hardly working typewriters. Jam jars used as vases, floral bunting and gingham were the decor items of choice, Inexplicably, moustaches on sticks were also everywhere.
The 2013-2015 Starter Pack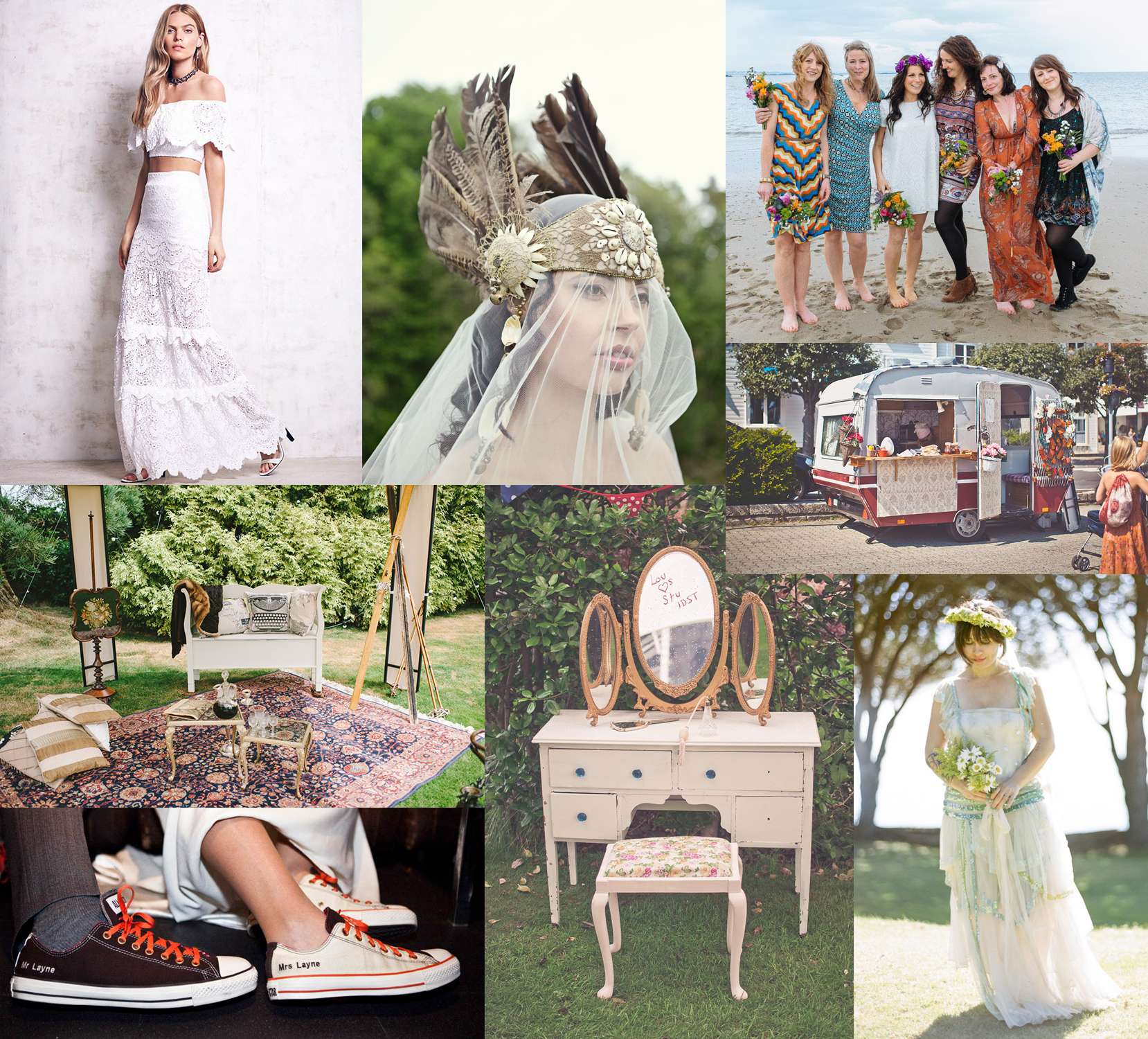 If you were getting married mid-2010s then you'd likely have gone for a more boho vibe. Converse trainers started being worn instead of ankle-crippling heels. Your dress would have almost certainly included lace, fringing or bell sleeves, or you may have opted for one of those brand-new separates (long skirt and cropped top vibe) that were starting to make an appearance.
Feather headdresses briefly became a 'thing' before everyone realised what cultural appropriation was. Bridesmaids in mis-matched outfits started to gain popularity. Living rooms stared being be set up outside so that your Nan could find herself sitting on a Chesterfield sofa in a field, being brought Prosecco or ice cream from a cart. What's not to love?
The 2016-2017 Starter Pack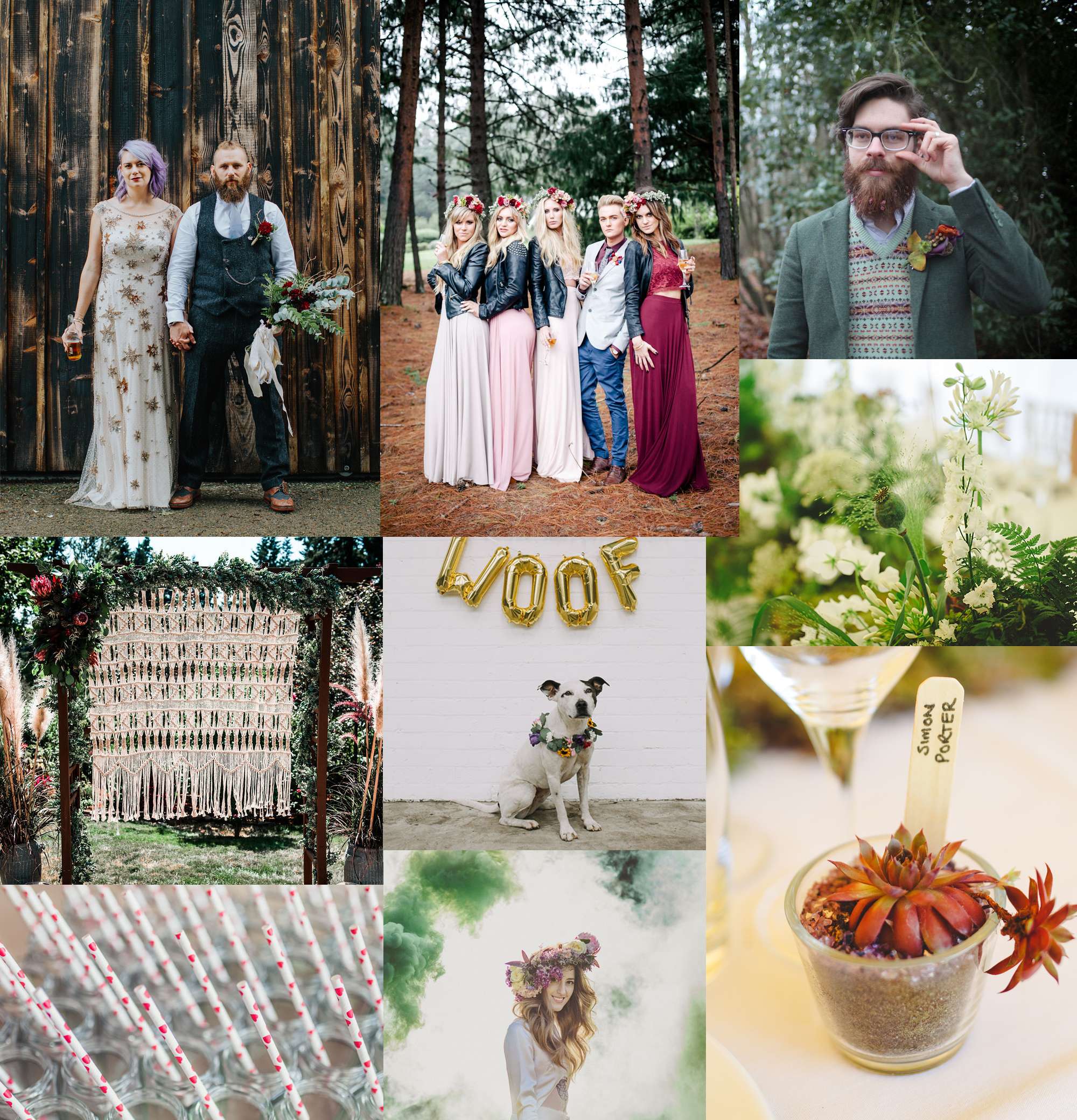 Gigantic flower crowns hit the big time and defined an entire generation of brides, their bridesmaids and even their dogs. Grooms, and indeed all groomsmen, all started to arrive in cowboy boots, man buns and definitely beards, with extra points for Stetsons and any other Arizona desert appropriate wear… even though your wedding was in Swindon.
Continue reading