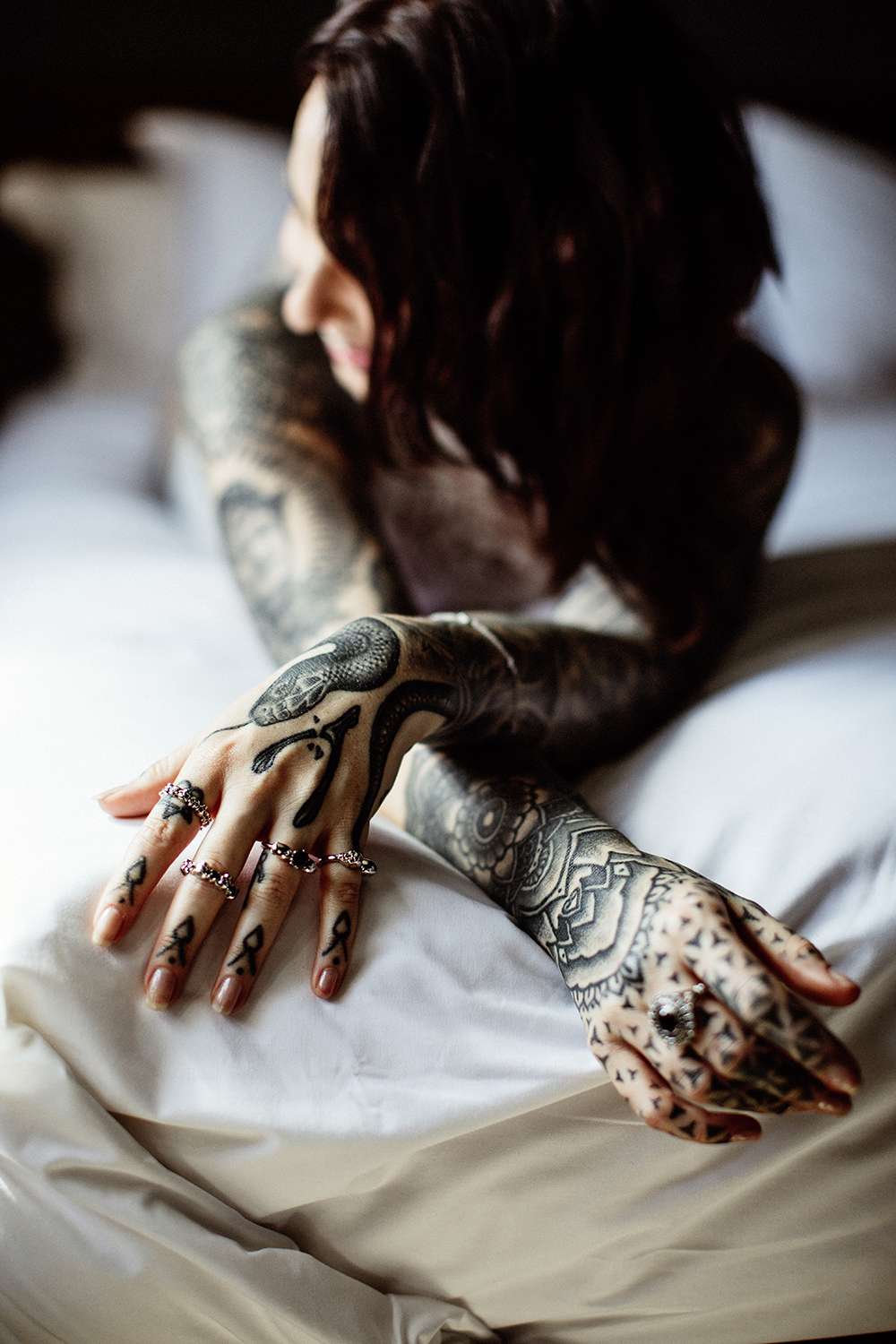 The exchanging of the rings is one of the most exciting and personal moments in any wedding. You also have to look at your wedding band every day, so making sure your rings are personal and authentically you is super important for even the most non-traditional couples. Whether you want something minimal or a ring that's never been seen before, there are plenty of unique ring options out there.
The Great Frog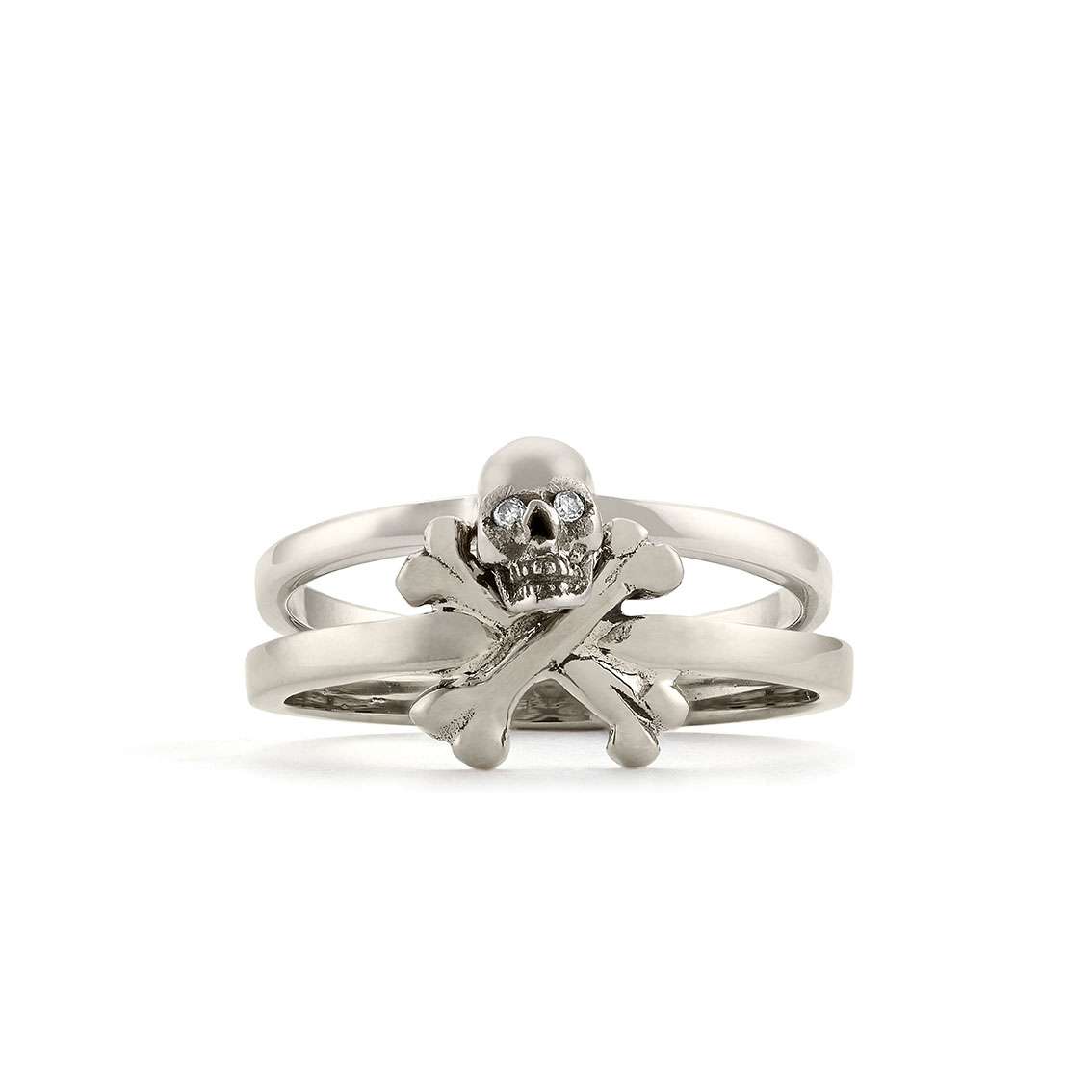 Chances are you're already familiar with The Great Frog (and if you're not, check them out immediately – their skull rings are legendary) but you might not know that they do their own range of wedding rings, too. All of their wedding bands can be created in silver or gold, and each is handmade for you. They have everything from the deceptively simple to more unusual geometric styles, so you're bound to find something that speaks to you.
Sofia Zakia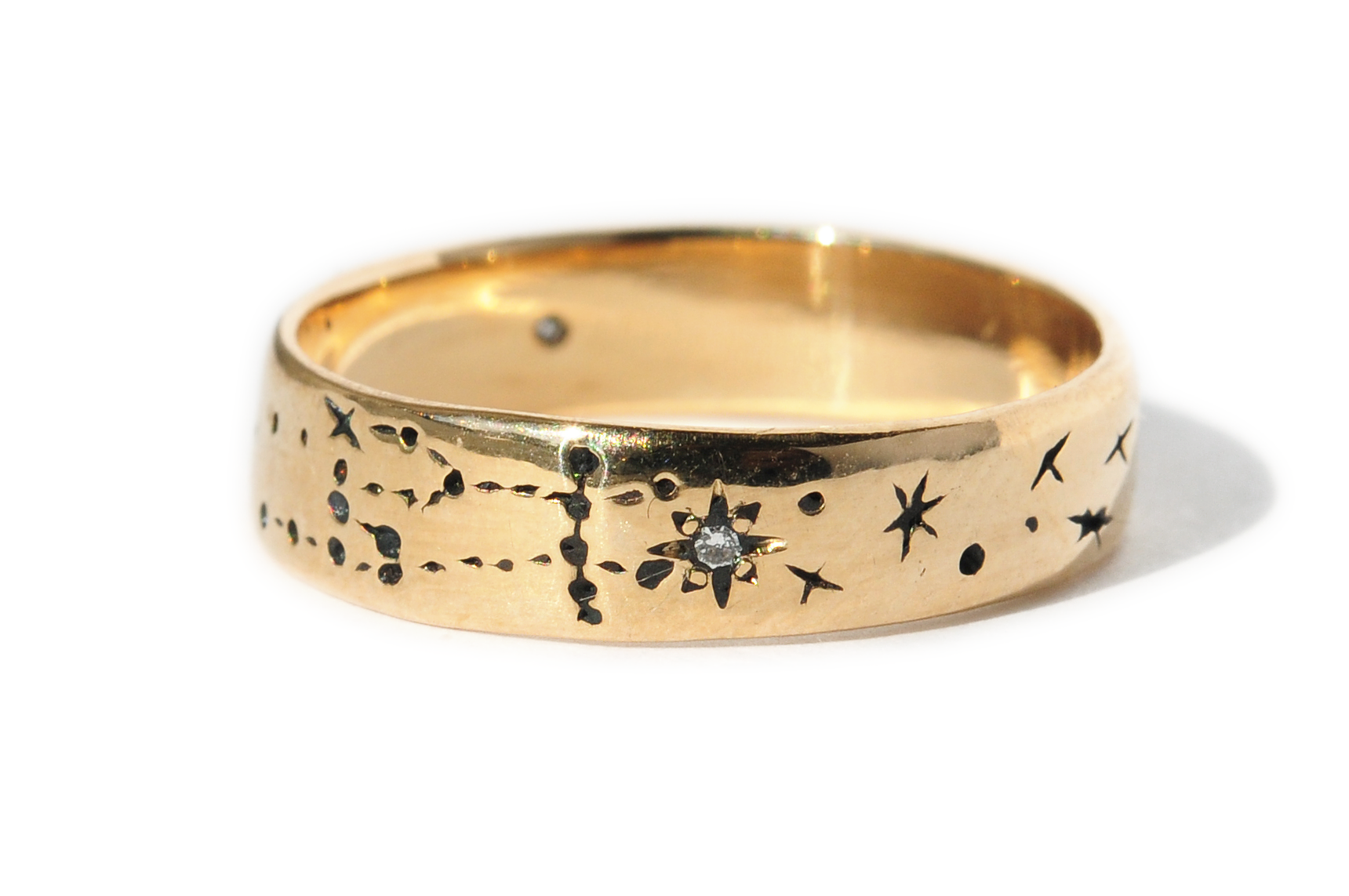 One way of making sure your wedding bands are unique to you is to get them engraved. Sofia Zakia has a range of out-of-this-world wedding rings, including these utterly beautiful constellation bands which you can have etched with the constellation of your other half's zodiac sign – I can't think of a better way to match without really matching.
If the zodiac's not your thing, there's also a huge range of gorgeous rings made with different stones and diamonds, inspired by everything from goddesses to the cosmos. A ring inspired by a Greek goddess is definitely something I'm on board with.
Kipkalinka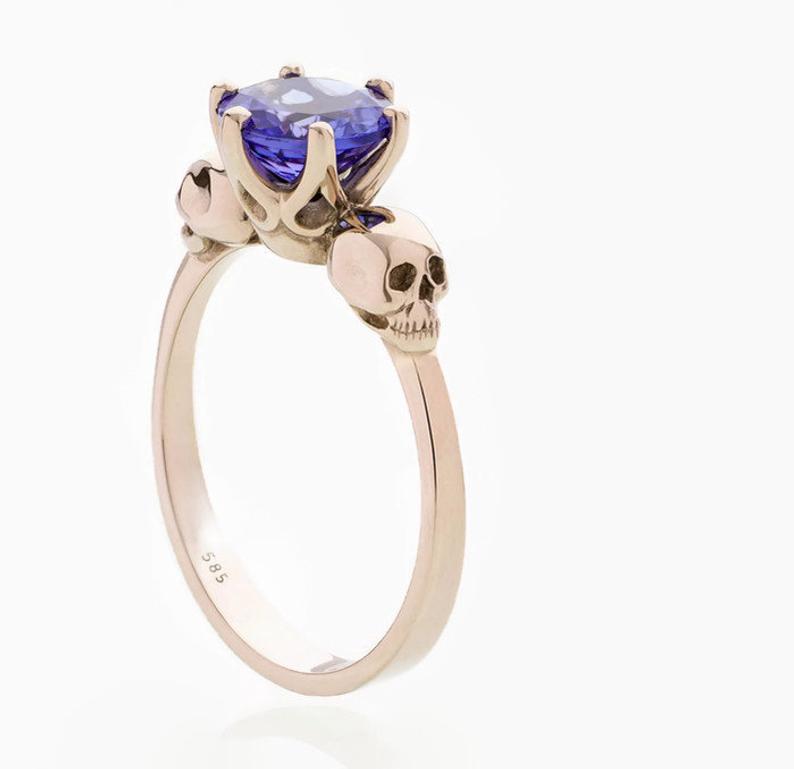 For those of you a little more inclined to head towards the dark side, you should head over to Kipkalinka's Etsy page. Her wedding bands are dainty but still full of character, with an amazing variety of metals and jewels so you can find something that suits your bad ass personality. Those simple skull bands would make amazing matching couples rings, whilst her various coloured diamonds would make the perfect showstopper.
Continue reading