As a bride-to-be, you've probably spent hours trawling websites, blogs and magazines in search of your dream bridal gown – and in some ways it's easy. Everyone's talking about them, everyone's sharing the latest trends, everyone's pretty much obsessed with what the bride will wear. Err… But what about the boys? If your man has be struggling with what he's going rock on his special day, then hand your laptop over to him for a second. Dude, we got you. Regular contributor to Rock n Roll Bride magazine, Alex Smith, has tried out all the wedding suit options you could possible think of … So you don't have to.
I was having a conversation with a close friend recently about suits for his wedding. He said 'it's all too complicated, I don't know where to go, or how to do it, I'll probs just let my wife pick or go and hire it from the place we got our prom suits.
Just two weeks later, that friend… was dead! Not really, but with that attitude towards his suit for his wedding day, and the fact that he uses the word 'probs' in actual verbal conversation means that he is dead… to me. Also, just so you know for my prom I wore a white tuxedo jacket, black trousers, and dyed my hair black, but had an allergic reaction to the dye. I became the new punchline to "What's white, black and red all over?" I bet that sunburnt zebra is laughing it up somewhere, smug prick.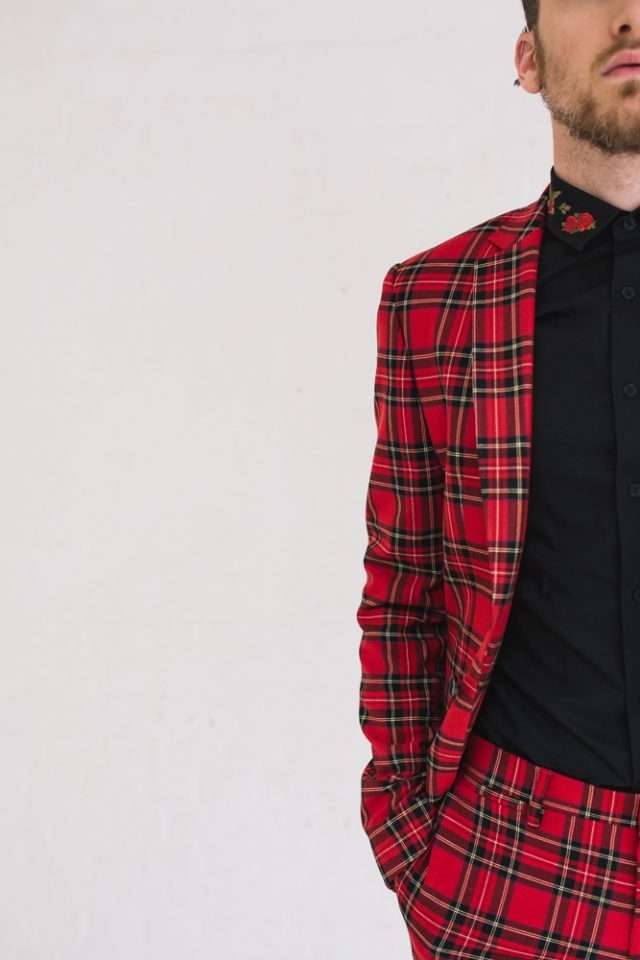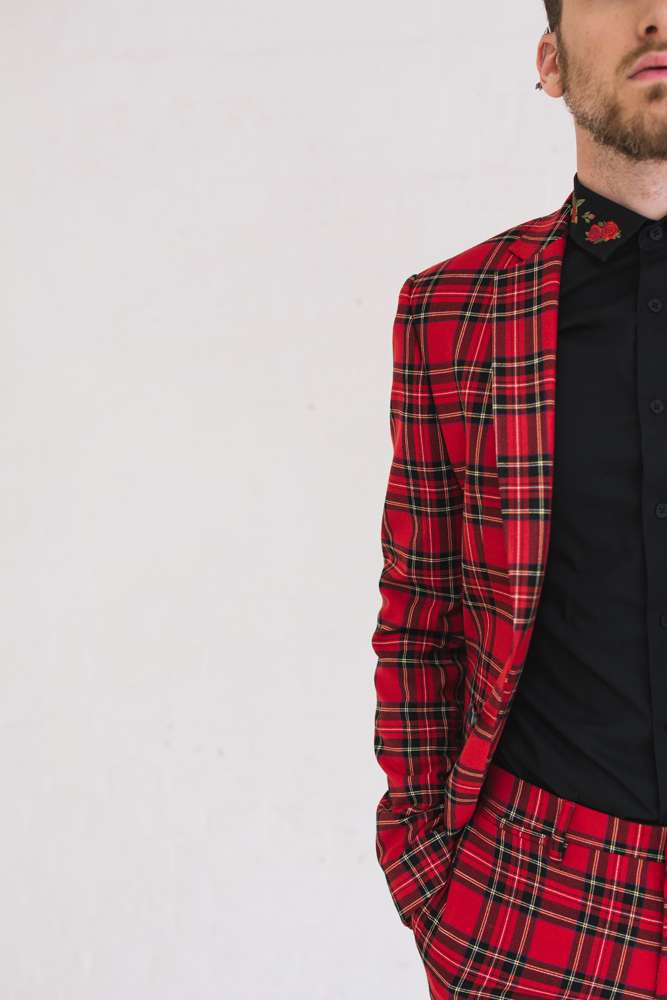 Picking a suit for your wedding is extremely difficult, there are absolutely tonnes to choose from. Last time I was in Topshop there were about 30 different types of suit, and three guys in the store, so that's 10 different types of suit per person, which means globally there are over 70 billion different suits in the world. Don't look at that statistic like that, Katie Melua told you there were 9 million bicycles in Beijing in 2005 and you're still rolling it out as a definitive fact, but you have a problem with my 70 billion suits?
Either way, the choice can be overwhelming, and part of that confusion comes from how you are going to acquire the suit. Much like that thing that seems like it would be fun, but will probably destroy your marriage: it's a three way. Three different choices: Rented, Bought and Custom Made.
I figured the best way to be able to talk you through all the different processes, would be to actually go and do them. So, a few companies generously offered to take me through the process and lend us some suits to show you what you can expect from each different level.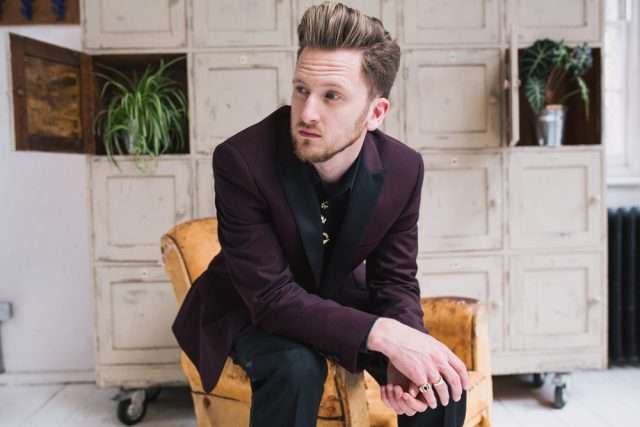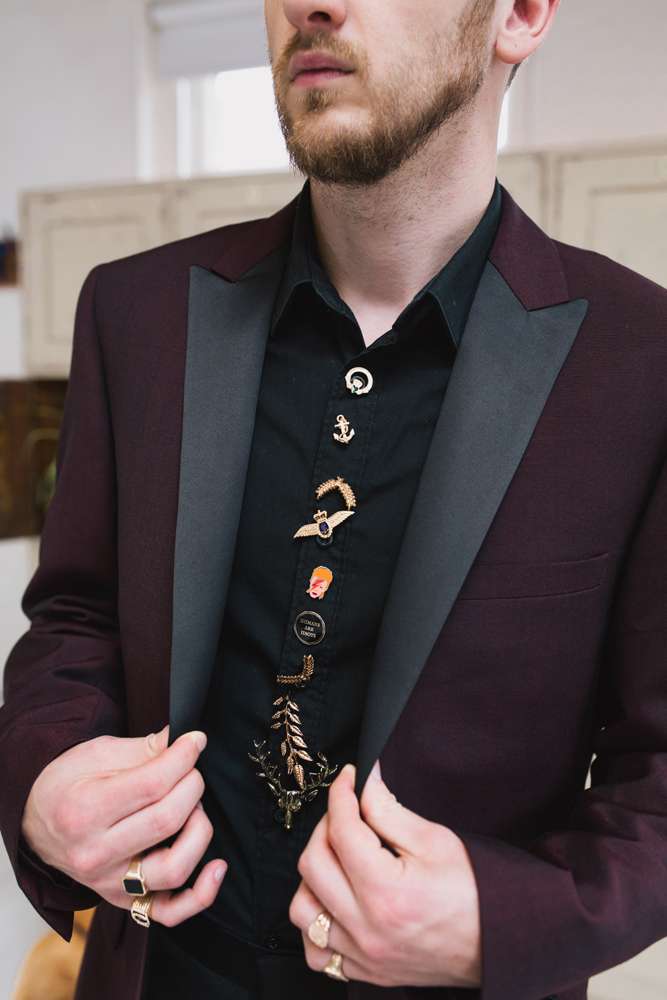 Fifty-nine pounds! I mean you could buy 5900 penny sweets for that, or 59 pound sweets, OR almost 6 £10 sweets, but if you're paying ten pounds for one sweet then I imagine your budget stretches way beyond this, you fancy bitch.
There are thousands of places that rent out suits, I chose Moss Bros because they are everywhere, near enough every high street I've ever walked down; there's a Moss Bros, every shopping centre; there's a Moss Bros, that time you were walking down a dark alley and you thought you heard another set of footprints; that was a Moss Bros!
The Process
The process is pretty straight forward, you go into a store and say: "Good morning, fine sir or madam (pick one don't say both) I am looking to hire a suit".
They will then show you a multitude of options of 40 or so different suits, many of which are made by Moss Bros, but also FCUK, Ted Baker and more (here I have cleverly used 'and more,' to mask the fact that I am unaware of any others – journalism!)
Then they'll do this fun thing where they look at you in a slightly judgmental way and pick up the size that they think you are – act impressed it's a party trick that they are extremely proud of. They will get it wrong sometimes, and if you are one of the people they get it wrong on then be gentle when breaking the news, imagine watching a sword swallower finish his act and then you see his pancreas has fallen out, you don't want to scream it at him, it's important everyone stays calm and sensitive to the situation.
On top of hiring the suit, you can hire shirts, ties, waistcoats, pocket square, even a cummerbund. The cummerbund was adopted by British military after seeing men wearing them during the colonialisation of India. But I find if you don't spend too much time thinking about its ghastly origin, then it does look nice and works as a great way to keep your gut sucked in.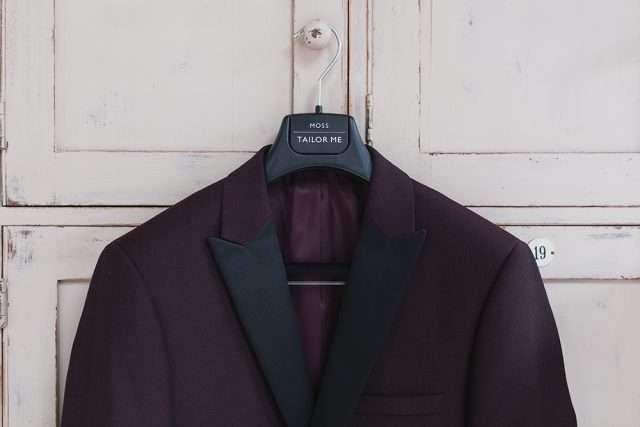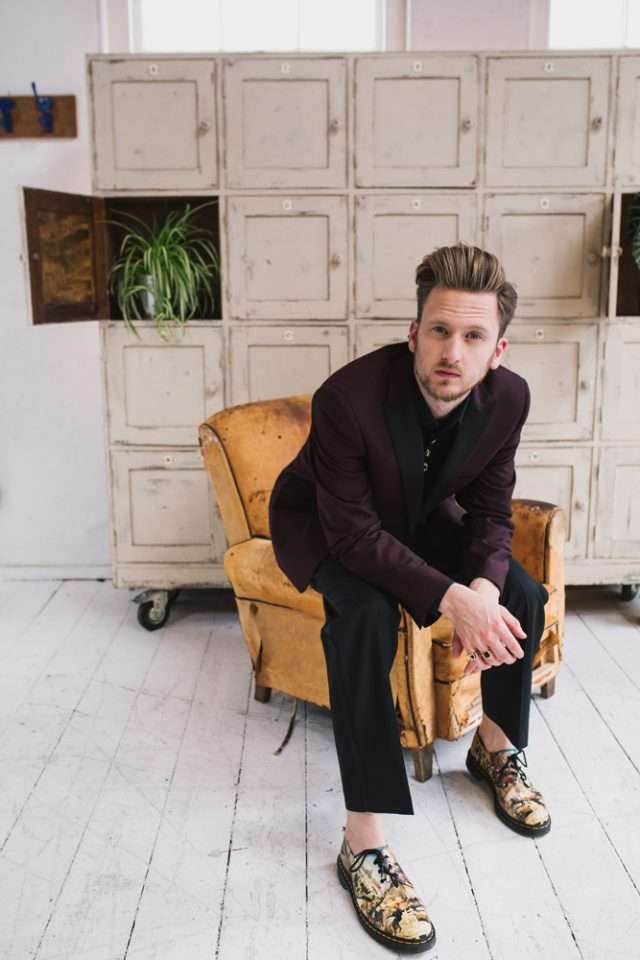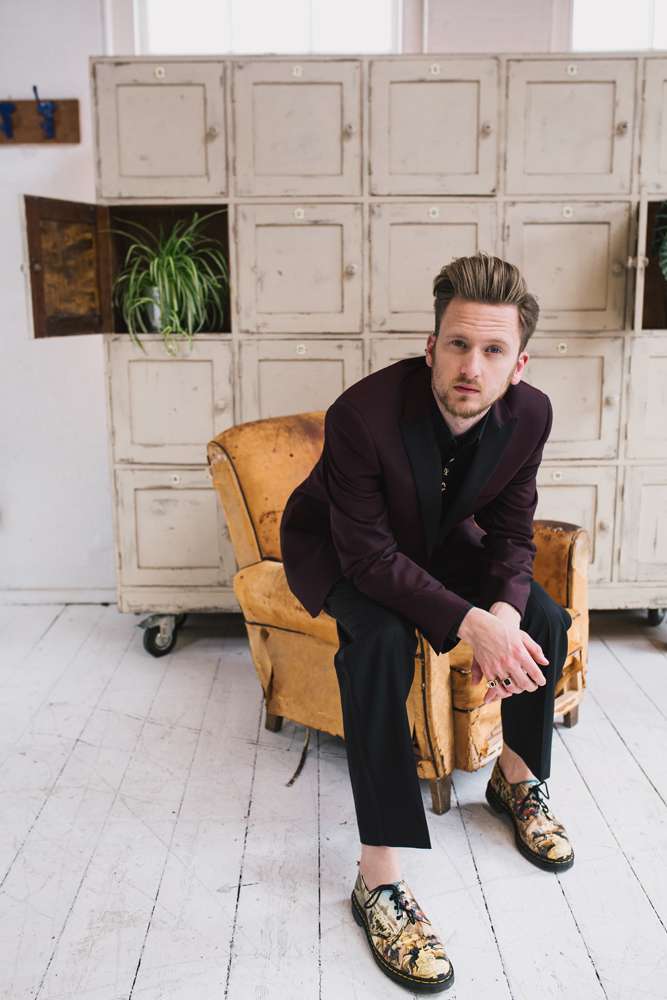 Why Rent?
To be blunt, this one comes down to cost. If you're trying to keep things tight then only having to spend 50 odd quid on your suit is extremely reasonable.  You go and grab it a couple of days before and drop it off a couple of days afterwards, job done. On top of that the suits are exactly the same as the ones that you can buy for substantially more, you just have to try and ignore the fact that another man's junk has been in them before, although knowing your future wife, you're used to ignoring that HAAAYOOOOOO!!!! – I genuinely apologise, Janine's a lovely girl.
I personally wanted to keep my wedding suit and with renting that is not an option – unless you skip the country – but I can't condone that. Also, you do not have the option to edit the suit in anyway, it can't be taken in, out, up, down, I suppose you could wear it inside out like The Fresh Prince, if you're having a 90s theme – but I can't condone that. Moss will get you the best fit possible, but it simply won't be as good as something altered to you.
I would say that renting is the perfect option for groomsmen, each guy can go in to whatever Moss Bros they are closest too, be fitted, collect, and return the suit. It is so simple, cheap and easy… Much like Janice – HAAAAYYYYOOOO. Again, I'm so sorry for that, she's charming.
Buy – ASOS – £125