With the average cost of a wedding in the UK allegedly being upwards of £18,000, it's no surprise that more and more alternative brides and grooms are looking for ways to cut costs.
But how can you create a stunning wedding, on a budget, whilst still having the best day possible? Here are my best wedding budgeting tips!
1. Look beyond the traditional
You need a wedding dress, so you go to a bridal boutique… you need a wedding cake so you go to a bakery… you need flowers… well, you get the idea.
This doesn't have to be the case though. The British high street has so much to offer! From clothing stores like Coast and Monsoon offering wedding dress lines, Marks and Spencer and Asda doing wedding cakes and cut flowers being available in nearly every supermarket, looking outside the wedding industry bubble for these things can really save you thousands!
2. Buy secondhand
There are lots of websites that are great resources for secondhand wedding bargains. Look on for-sale.co.uk, eBay and preownedweddingdresses.com for pre-used items, many of which are complete steals!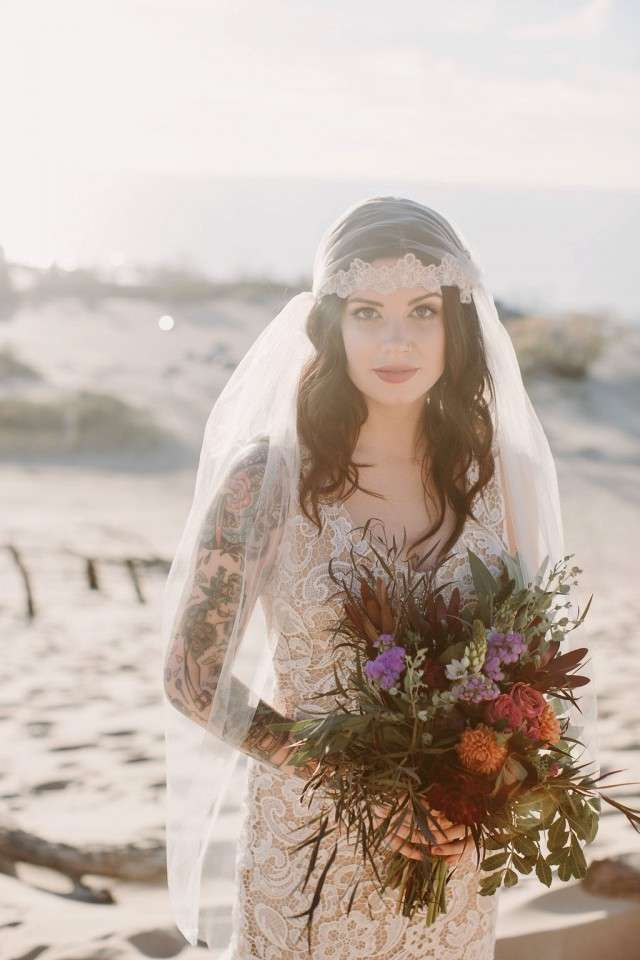 3. Enter competitions
You'll be amazed what you could end up with. Wedding photography, wedding planning, cakes, dresses, décor, the works! Wedding blogs and magazines often host contests so make sure you enter as many as you can. Remember someone always has to win!
4. Shop out of season
When looking décor particularly, shop in the sales. After Christmas is a great time to get sparkly, kitschy items and post Halloween is the perfect opportunity to really score black vases and table wear, skull candles and themed candy! Don't forget about Valentines Day sales too, especially if you want things pink, red or love themed!
5. Buy in bulk
Especially when it comes to the booze! Instead of using a normal bar service where you have to pay per drink, why not stock up at somewhere like Majestic or Costco? Some of these places will also buy back any alcohol that's not used, and will throw in free glasswear hire for big orders. They always have massive sales after major holidays too.