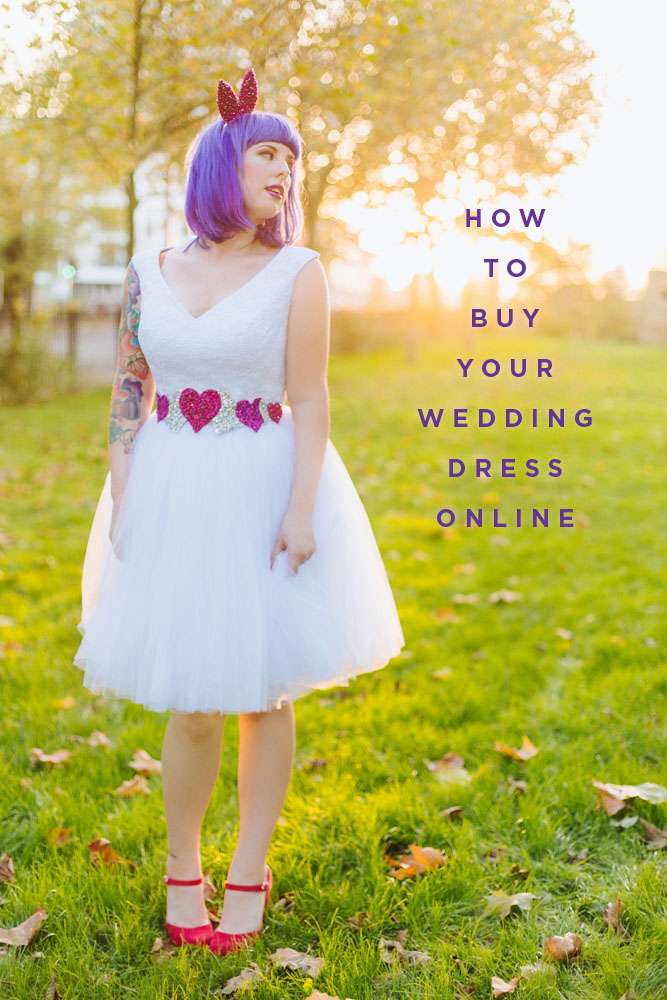 There's something undeniably magical about going to a fancy bridal boutique, sipping champagne and trying on beautiful, exquisitely made, designer wedding dresses. But for a lot of brides – who can't or don't want to – the mere idea of dropping £3000 on a dream dress is completely out of the question!
I think it's good to have options and so instead of just blindly writing about it, I actually wanted try it out for myself. I ordered two dresses from Adorona.com, based in Shanghai, who sell made-to-measure and customisable dresses online.
There are a number of things you should consider if you plan to buy your wedding dress online, either second-hand (from somewhere like eBay), from an independent designer on Etsy, or via a website that makes and sells wedding and prom dresses from China.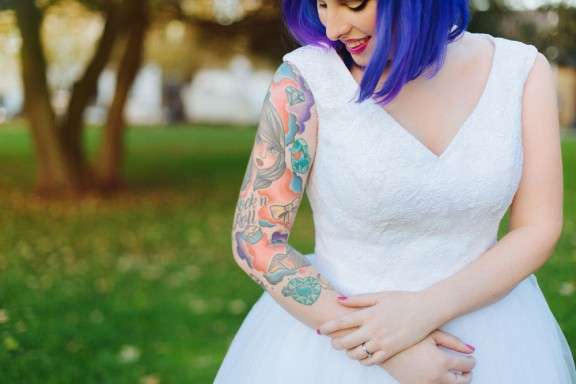 1. Do check the fabric
First and foremost you should check the fabric of the dress you like, and if at all possible, ask for swatches to be sent to you before you place an order. Sometimes clothing can look really beautiful online, but when you see it in the flesh you realise why it was so cheap! Using lower quality fabrics is one of the most common ways that online retailers keep their costs down.
I'm not going to lie, the fabrics used on the two dresses I ordered were in no way comparable to something you might see in a bridal boutique. However, I was pleasantly surprised. They were a lot nicer than I thought they might be, especially for the price. Most importantly though, the dresses were exceptionally well made. The fabric was thick and the stitching in all the right places. There were no threads hanging off, or unfinished edges, and the embellishments were of a high quality. The dresses were also both super comfortable to wear.