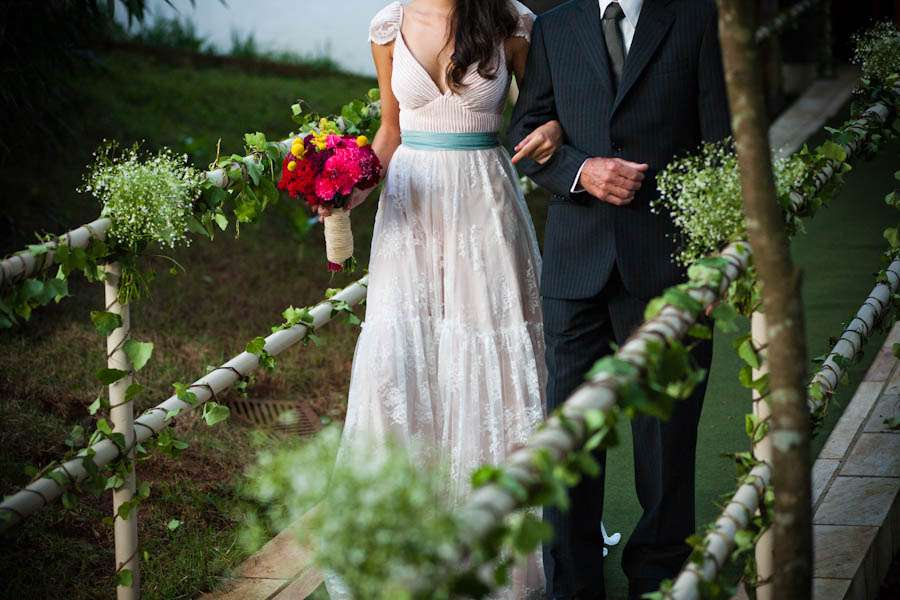 I was chatting to my newly engaged sister last week who told me there was no way in hell she'd be doing a first dance and that come to think of it, walking down the aisle seemed mortifying and silly too. "But you have to walk in somehow," I replied, "you can't just 'poof!' and appear at the end of the aisle!"
As someone who champions alternative weddings day in, day out, I actually surprised myself at how horrified I was that she wouldn't walk down a set 'aisle'. I think because, for me, walking into the church and being given away by my father was such a special and emotional part of the wedding, I couldn't ever imagine not wanting to have that experience. But that's the thing with getting married in your own way, there really are no rules any more.
If my sister is worried about walking in and being the centre of attention, she could walk in with her fiancé, or there could be a circular ceremony set up (with no aisle at all), or we could all walk in together like a big rugby scrum around her – there are plenty of other options!