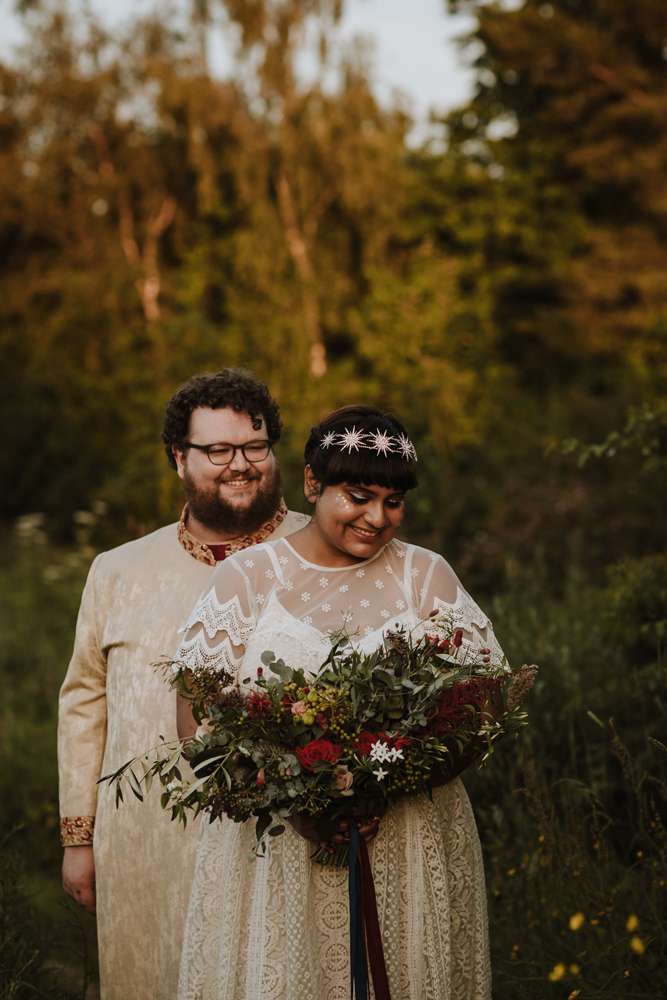 Diversity is most definitely a hot topic right now, we have our socio-political climate to thank for that. Rock n Roll Bride has always been about accepting everyone that feels marginalised – regardless of whether that's because you identify as LGBTQ, you're from a minority group, you're plus sized, disabled or just a little bit goth! Basically, if you don't see yourself being represented by the mainstream wedding media, at Rock n Roll Bride we want to say pull up a chair and join us.
But we don't always get it right. There was a VERY heated discussion on cultural appropriation in regards to weddings in our private Facebook group recently. The reason I think it can cause such uproar is because often these things fall on a sliding scale – what offends one person may not offend another and the cultural history of something in America, for example, might not have the same significance to people that grew up in the UK.
For me personally it is a very difficult thing to discuss publicly. I will be 100% transparent with you here and admit that it actually makes me extremely uncomfortable. I don't want to get it wrong and I don't want to cause even more offence. However, I do think it's something that needs to be addressed, least of all so we can all become better educated about it in a non-judgemental space. I don't know all the answers, no-one does, but I hope that by opening up this discussion we can learn something and become a more actively inclusive group.
After a recent (very lengthy!) discussion with my friend Nova of Nu Bride, I've invited her to write this article. Nova is a diversity advocate and does incredible work on raising awareness around race and culture. She is a wealth of knowledge when it comes to this stuff and I'm honoured to publish this piece for her.
Over to you Nova!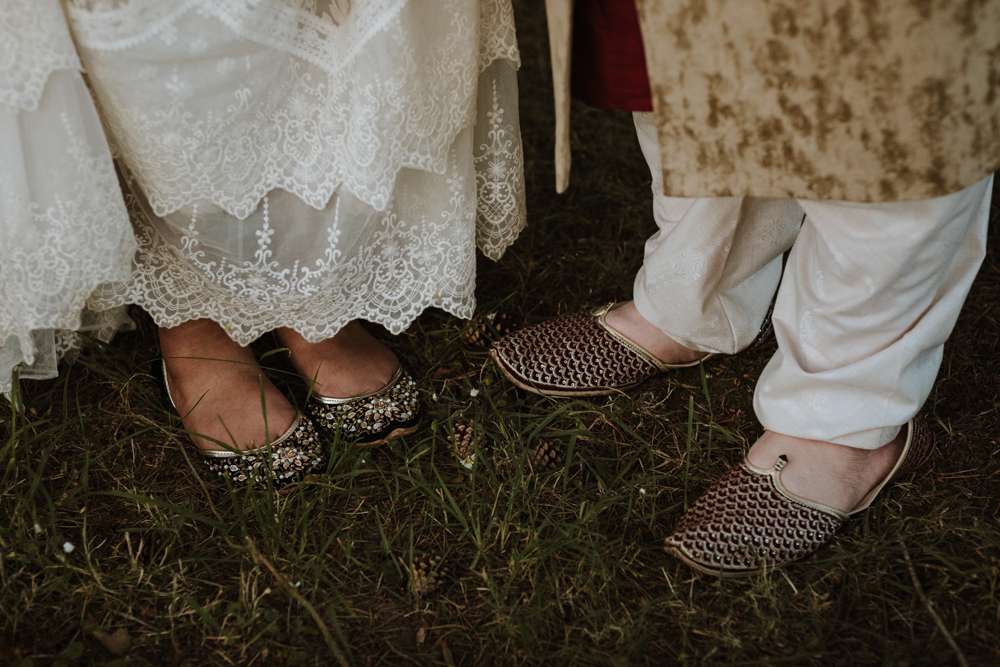 I often get asked how to fuse cultures together without them looking like, 'mish-mash'. How to respectfully celebrate cultures that might not be your own without appropriating.
Nu Bride is all about celebrating difference and encouraging you to have a wedding that acknowledges your western side and is also representative of who you both are in a way that at times honours more than one culture, something more and more couples are keen to do. So, with a growing online cancelling culture, how do you do that without culturally appropriating?
What exactly is cultural appropriation?
In black and white (no pun-intended): Cultural appropriation is 'the unacknowledged or inappropriate adoption of the customs, practices, ideas, etc. of one people or society by members of another and typically more dominant people or society.'
The key component to cultural appropriation is remembering that it only becomes problematic when a dominant group of people (for example, white people) take on the culture of a minority group of people (for example Native American Indians) who have historically been marginalised / oppressed in some way and who still face discrimination pertaining to their culture. It could be anything from clothing, food, sacred religious artefacts or hairstyles like braids or dreadlocks, for example. It is generally considered offensive when it is done in a way that stereotypes, exploits for commercial gain, or is taken without consent.
Here some examples to bite your teeth into:
Beyoncé Slammed For Cultural Appropriation After Performing At Indian Wedding
Gucci Criticised For Cultural Appropriation On A Global Scale
The jury is out for if this wedding example is appropriation or not, I will let you decide after you have digested this article in full.