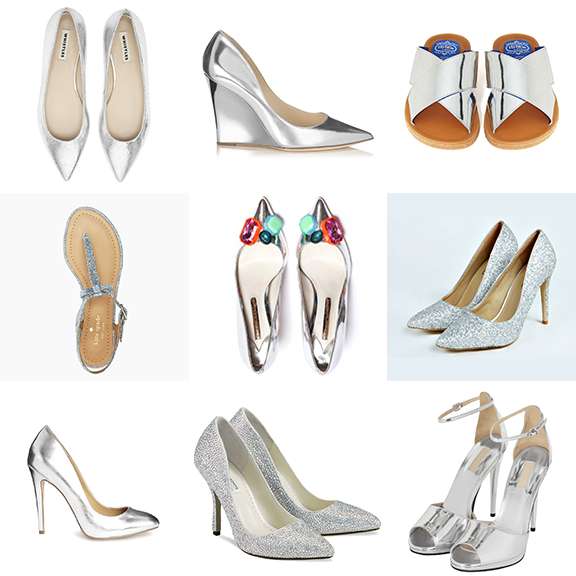 It happens to the best of us. You see your dream purchase, something you've been searching out for ages… and then you see the price – YOWZER, that's nearly a mortgage payment right there! Ugh, why do bad things happen to such good people?!
I had the idea for this post when I fell in love with these babies. So pretty but soooo expensive! Someone on Facebook said I easily do a DIY version (genius!) but first I needed to find a similar base shoe.
I pulled together this post but then I started thinking… maybe I could help you out in the same way? If you've seen something you love on your wedding planning travels, but it's way out of your budget, shoot me an email and I'll see if I can find you some more affordable options.
Let's kick this baby off with a few more silver shoe (my current obsession) alternatives.
Wedges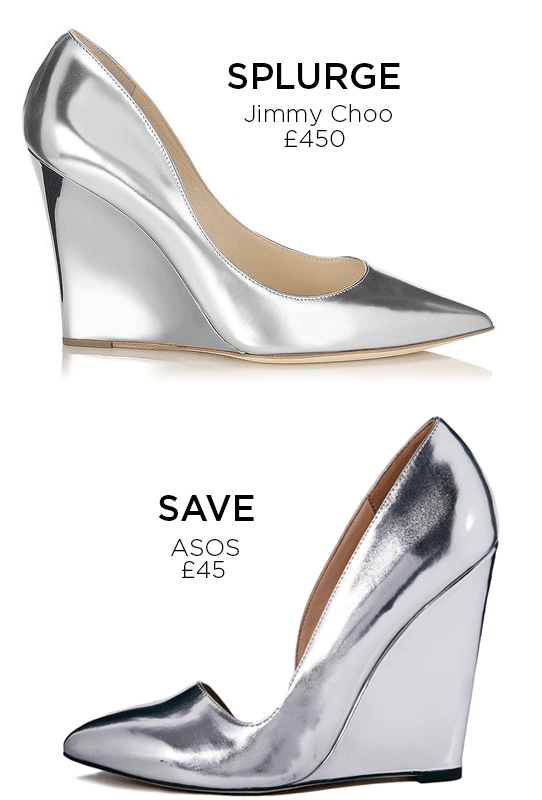 Jimmy Choo Trey wedges vs ASOS Polished pointed wedges
Flat sandals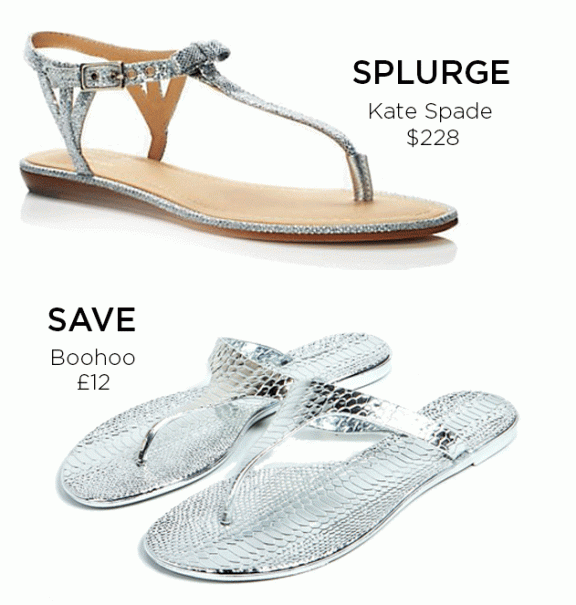 Kate Spade Andrea Sandals vs Boohoo Becca snake thong