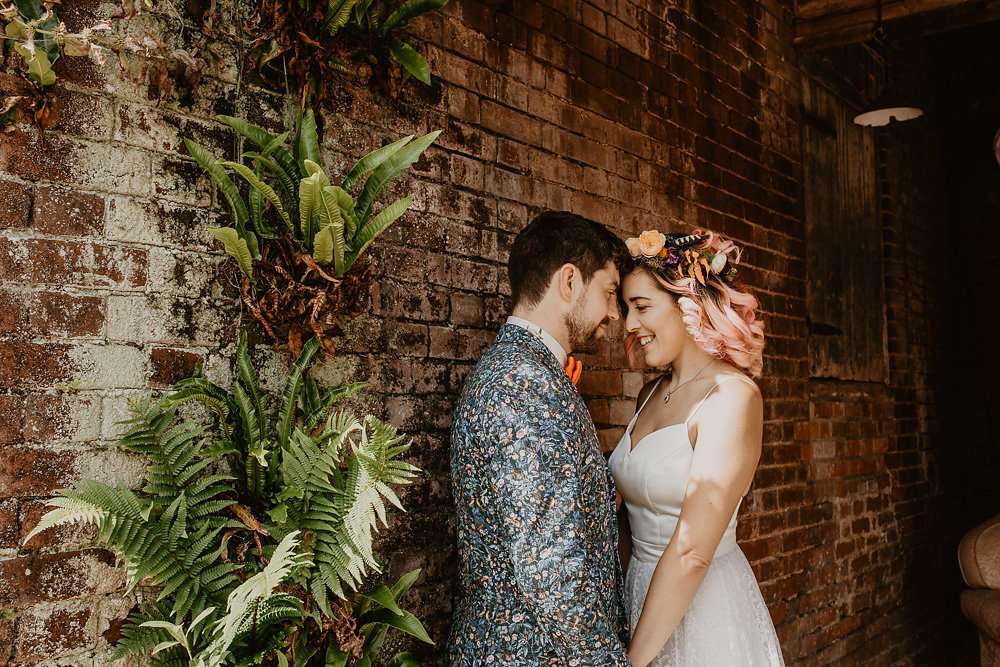 Becci and Josh's colourful DIY bird-themed wedding was an absolute DREAM, and you're going to adore the photos, I just know it. These two lovebirds (geddit!?) did loads of their day themselves, and produced a super creative wedding choc-full of alternative wedding inspiration.
Their bird theme came from them both loving the outdoors, nature and festivals, and Becci's dad getting her hooked on watching birds at a young age. They incorporated the theme into essentially every element of the day, including an actual birds of prey flying display as part of the entertainment for guests.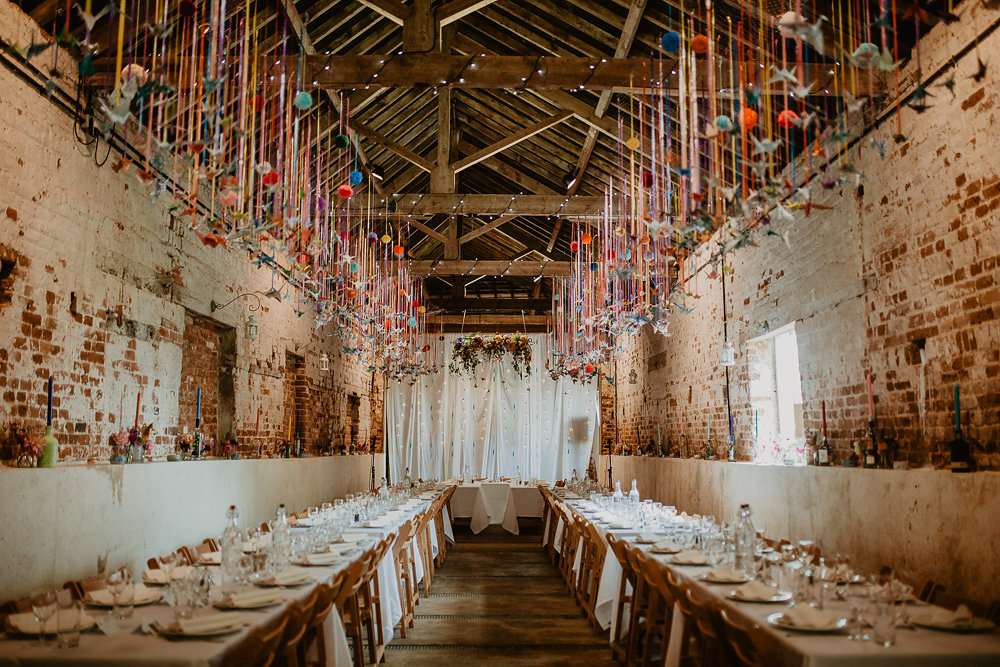 "We're both really creative people and decided really early on in the planning process that we wanted to make the wedding our own," Becci explains. "To do this, we basically made everything ourselves!" Over the course of a year, Becci and Josh made 100s of woollen pomp oms and over 1,400 origami cranes to suspend from the barn with coloured ribbon. The paper cranes featured on their incredible DIY wedding backdrop for their lawn ceremony too, which Josh made from wood and ribbon.