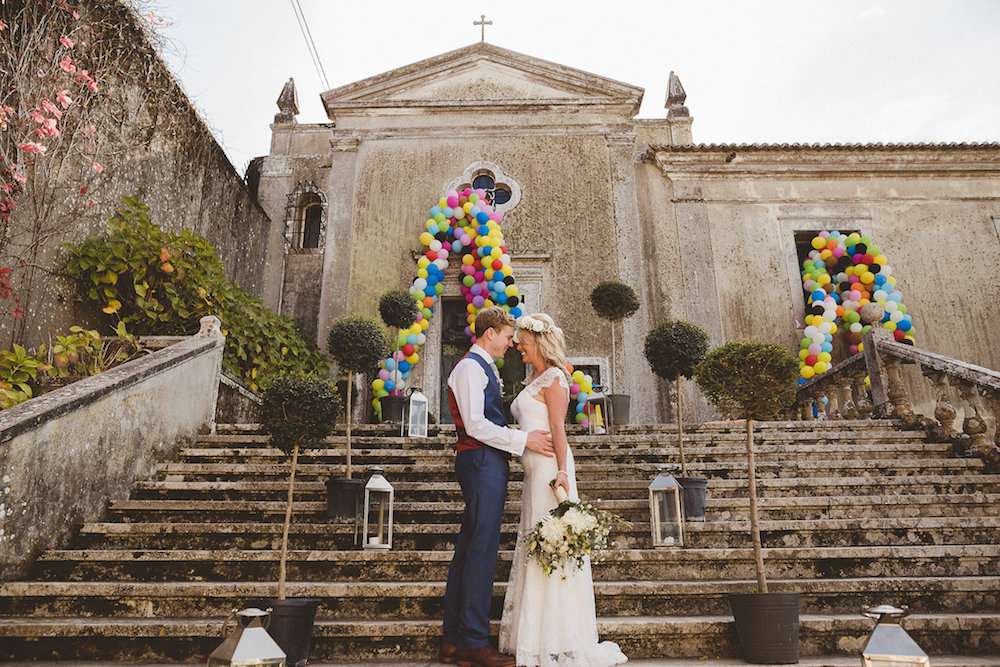 Three words: Up-inspired balloons! Okay, loads more words: Camelia and Tim's wedding was a dreamy laid back affair in a stunning Portuguese retreat where the focus was on fun, friends and family.
Camelia and Tim knew they wanted to get married outside and for it to be totally informal, which took their search abroad. Having visited Sintra in Portugal for a festival called Boom, once they found The Quinta they knew it was the perfect place for them to get married (before they'd even visited!) A beautiful venue in its own right, they totally knocked it to a whole new level with 3000 brightly coloured balloons tumbling out of the window onto the lawn to resemble the house from Disney Pixar's "Up".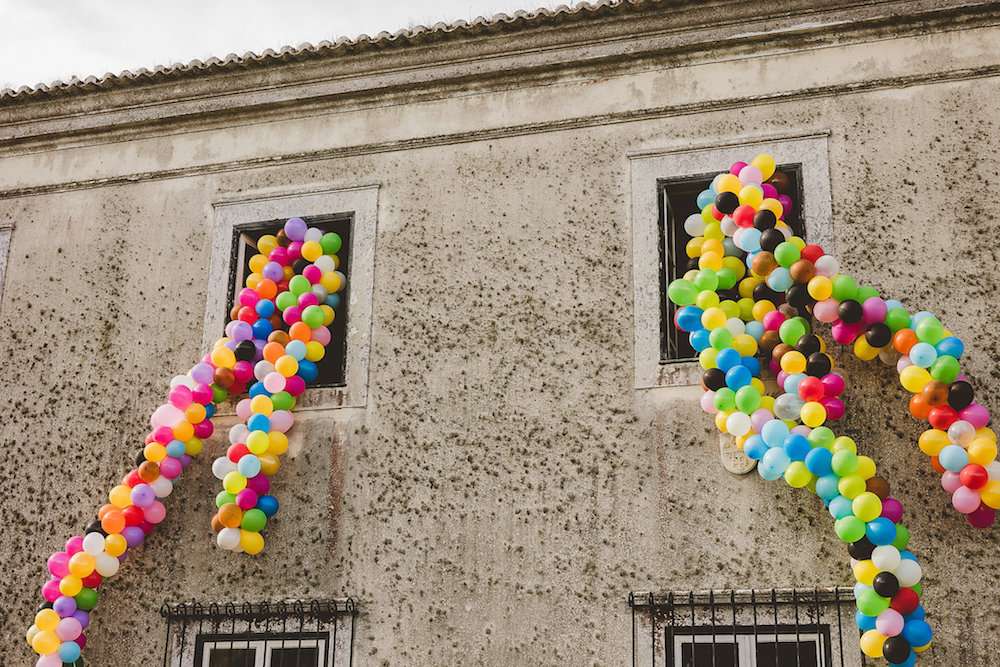 Although there wasn't an overriding theme, their wedding celebration had a total festival feel. Having met at a festival and first realised the spark during another, the whole weekend focused on laid back vibes and great times. "We'd been told by other couples that the wedding day goes fast, so with this in mind we decided to have a three-day wedding (a bit like a festival!) so we could maximise our time with our nearest and dearest. We also like to party!" Camelia explains.