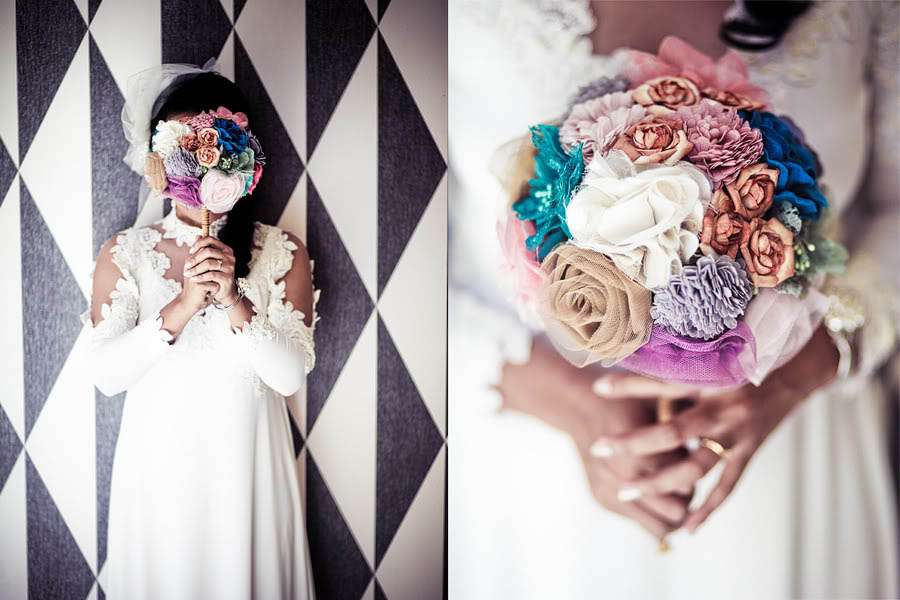 After featuring Josephine & Radney's incredibly gorgeous and eclectic DIY wedding last week I was inundated with emails from you lot about the bride's gorgeous DIY fabric flower bouquet. So I asked the lovely Josephine very nicely if she'd be so kind as to write a little tutorial for you. She was more than thrilled to oblige!
I'd love to see some more Rock n Roll Brides rocking down the aisle with one of these babies! Huge thanks to Josephine for working on this feature with me.
♥  ♥  ♥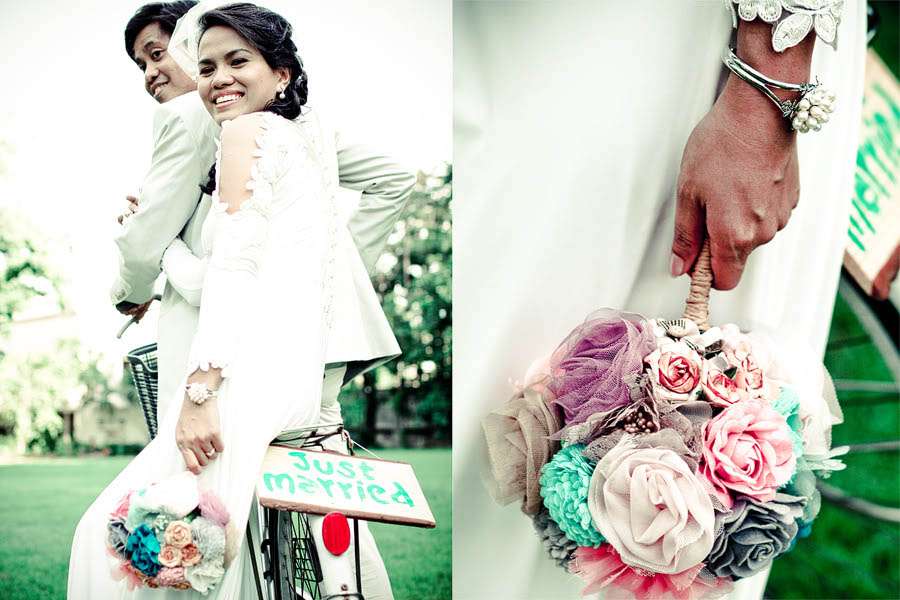 The moment I started planning what to have for my wedding bouquet, I had already envisioned that it would be a little bit quirky. I was inspired by the vintage brooch bouquets I had seen a lot on Rock n Roll Bride. However, I didn't have much budget to buy lots of new brooches. Luckily for me I came across a store that sold everything "3 for $10" and they sold lots of vintage style necklaces! I grew goosebumps when I saw the vintagey necklaces with beads and fabric flowers on them. so I then thought "why not detach the fabric flowers to form my very own wedding bouquet?!"
It was really quick and easy to make.
Materials:
Fabric flowers & assorted flower hair-clips (I would have loved fresh flowers but I wanted to have something I could keep forever)
Cotton twine
A few scraps of wool
Scissors
An egg beater/whisk (as you can imagine, it was such a 'light-bulb' moment when I thought of using it for the stem!)