NB Other considered and witty titles for this feature included  'a clock-tail display' and 'gin o'clock'…although granted I came up with those on my own and Chloe, who created this tutorial, is much much classier than I. Over to you lady…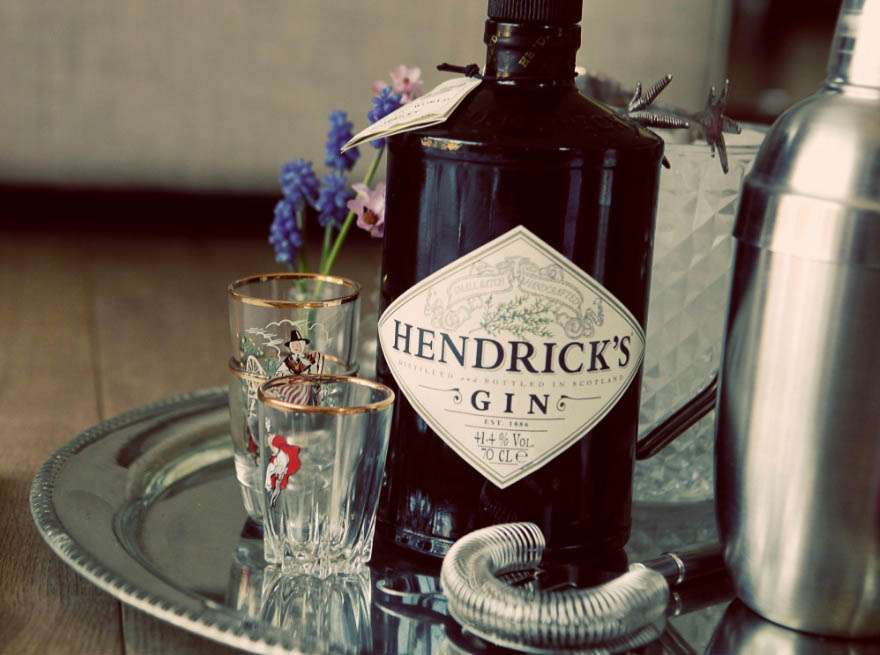 I like being thrifty. It's my adult version of 'doing a makeover', only instead of lipstick and eyebrow-high green shadow it involves glue guns and gin.
Cue one creative afternoon with Butterworth Photography and Darby & Joan! We treated twelve vintage Baby Sham glasses to a project restyle, transforming them into a quirky cocktail clock. Perfect for adding some personality to a blank canvas venue or some 'retro cool' to your living room afterwards?!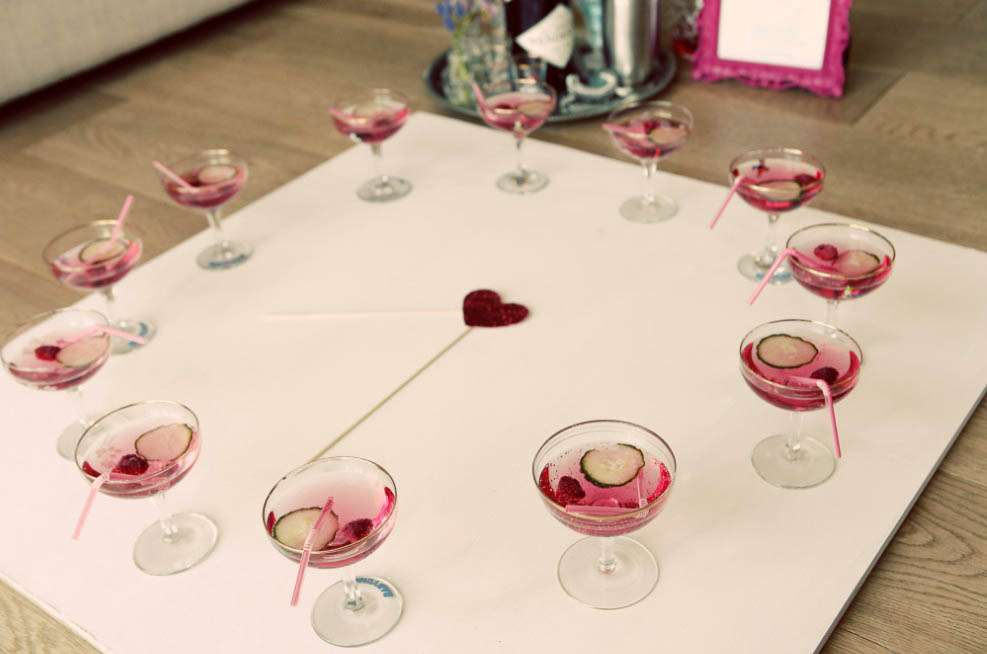 Supplies Needed:
♥ A large piece of MDF (sanded and painted white)
♥ A clock mechanism
♥ A drill
♥ 12 cocktail glasses
♥ A glue gun
♥ Gel candle wax
♥ Red food colouring
♥ Card
♥ Glitter
♥ PVA glue
Method:
Step One: Measure and mark out the centre of your piece of wood and drill a hole to fit your clock mechanism