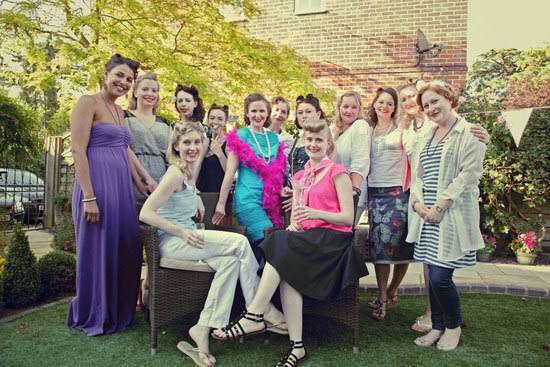 Photography Credit: Joanna Millington (full shoot can be seen here) Event organised by A Most Curious Party
Oh the wonders of the great British hen do (bachelorette party for my American friends). A time to let yourself go…your last night of freedom…an excuse to get horreniously drunk and snog a stripper.
Erm…Or maybe not.

I've been asked by a number of you for some non-tacky, non-sucky hen do ideas including Cynaide Kiss in the comments last week,

So I've called upon vintage hen do expert Abbie (AKA Tattybojangles) of The Vintage Hen House. Her hen do planning website is the place to go for amazing and unique hen do ideas, without a willy straw or L-plate in sight.
Over to you Mrs 'Bojangles…
There are a lot of alternatives people can choose from that don't involve the usual L-plates, pink fluffy head bands etc you're only really limited by your imagination. I would always take the bride-to- be as the starting point as use her likes, dislikes, dreams, wants, desires to think about activities, places to go and where to stay. If the bride to be is planning on having a DIY heavy wedding I may suggest that she looks at crafty options, you can find classes in jewellery and fascinator making, millinery, cupcake making and decorating, flower arranging and pretty much anything else you can use a glue gun for.

Have a look at Fabulous Tiaras who do jewellery making parties, Handmade by You and Silver Sixpence in her Shoe for handmade craft parties and Sharper Millinery for millinery parties.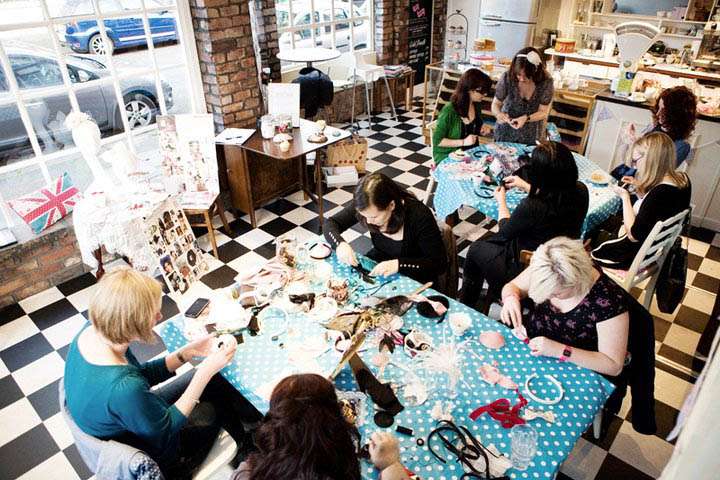 Photography Credit: Hannah Dornford May Making party with Silver Sixpence in her Shoe. Full event can be seen here
Lots of girls will wear their creations on the day which I think is lovely.

If the bride is a bit of an extrovert I would recommend a photo shoot. There are lots of stylist, hair and make-up artists who do hen parties and lots of photographers who can offer a range of styles from pin-up for girls who love the vintage look to more fashion styled shoots.These are an amazing way to capture this milestone in a really positive way. I love looking at my hen party pictures they are a great keepsake. Dont forget to ask your wedding photographer if they do hen party photography, it would be a nice change from an engagement shoot if your other half is camera shy.

For companies that specialise in pin up and hen do photography check out Ruby Demuir, Rockabetty Studios and Julia Boggio Studios (Kat even did one of these!)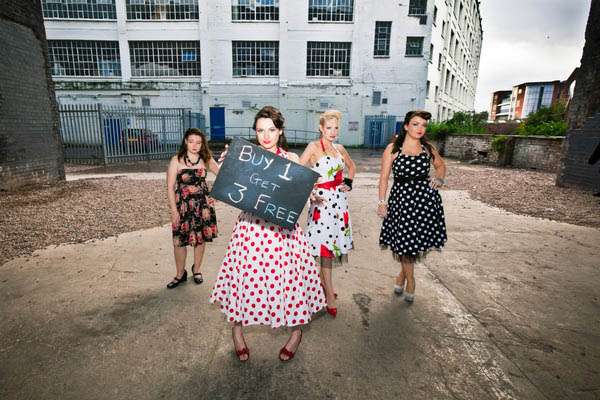 Photography Credit: Lee Allen (full shoot can be seen here)