Photography Credit: Dan Busta
This week I've been thinking a lot about what it means to be a wife…or more specially a 'good' wife. I guess with the new year kicking in and all, I started a-pondering about where I am in my life and what I'm supposed to be doing next…
Anyway, Gareth & I often joke that I'm a bad wife (at least I hope he's joking). The roles are anything but traditional in our house. As many of you will already know, Rock n Roll Bride is the sole source of income in our household and most of the work that goes into it is on my end – that's not to say that the things Gareth does aren't extremely valuable and important – just that he doesn't spend 12 hours a day glued to a computer screen is all!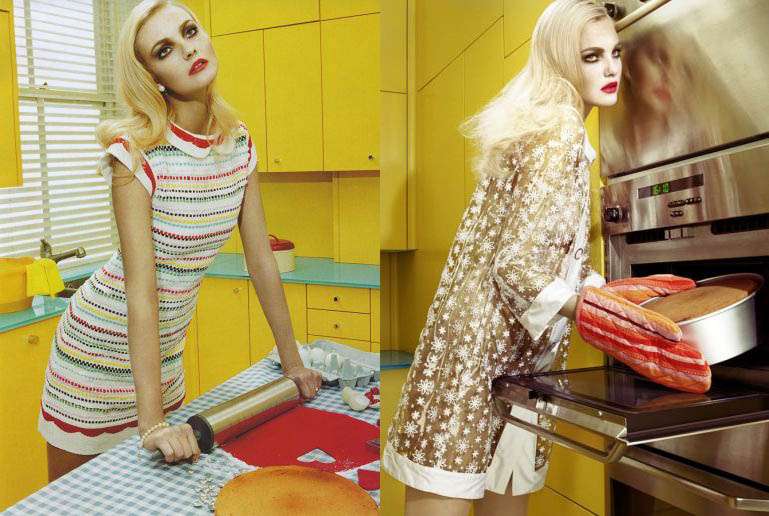 Photography Credit: Home Works by Miles Aldridge for Vogue
So because of this, I hardly do any housework. I put off food shopping until we have literally nothing in the fridge but mayonnaise and gin, having long haired kitties means our carpets are almost always covered in a thick layer of white fur, and my floordrobe has got so huge that we might as well get rid of my wardrobe because there's nothing in it anymore (although in my defense, it does provide a comfy snoozy spot for those kitties of ours).
I joked on facebook and twitter last week, "Our house is not messy, its just like a museum…everything we own is out on display" and baby I wasn't kidding.
Oh yeah and I can't remember the last time I properly cooked!