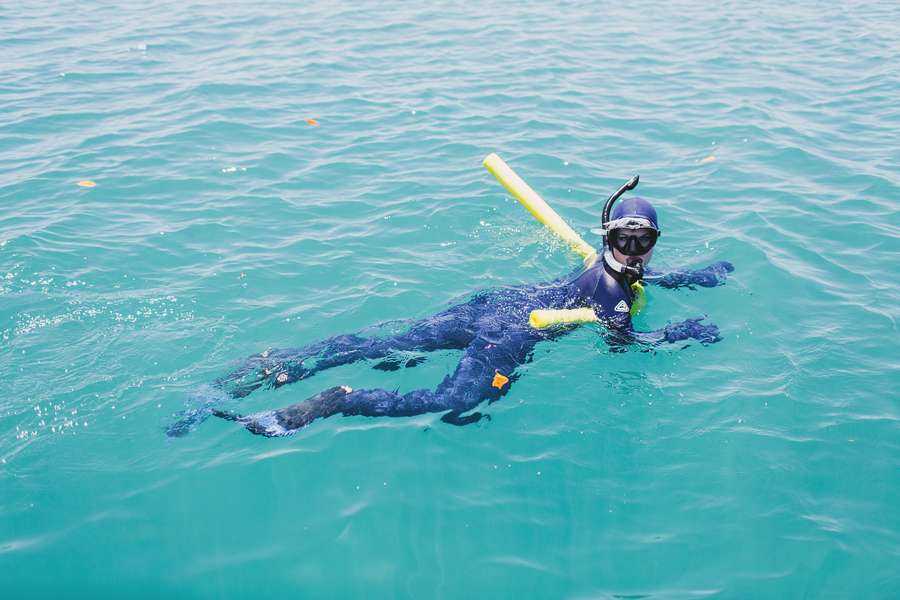 One of my ultimate highlights of my trip to Queensland was snorkelling on the Great Barrier Reef. It wasn't something that I ever thought I'd have the opportunity to experience and I nearly squealed with delight when I found out that it was on our itinerary.
Janneke and I were booked onto a morning Reef Sprinter tour. Our captain Steve was funny, entertaining and the perfect tour guide. The jet sprinter was super fast and it took just 15 minutes to zip from Port Douglas harbour to the Low Isles.
Being one of the wonders of the world and a world heritage site, it's very restricted in terms of where you can actually snorkel and only a few select tour companies are allowed to pull up in this particular area. This not only protects the delicate environment but means that the area wasn't overrun with people. In fact there were just 12 others on our boat.