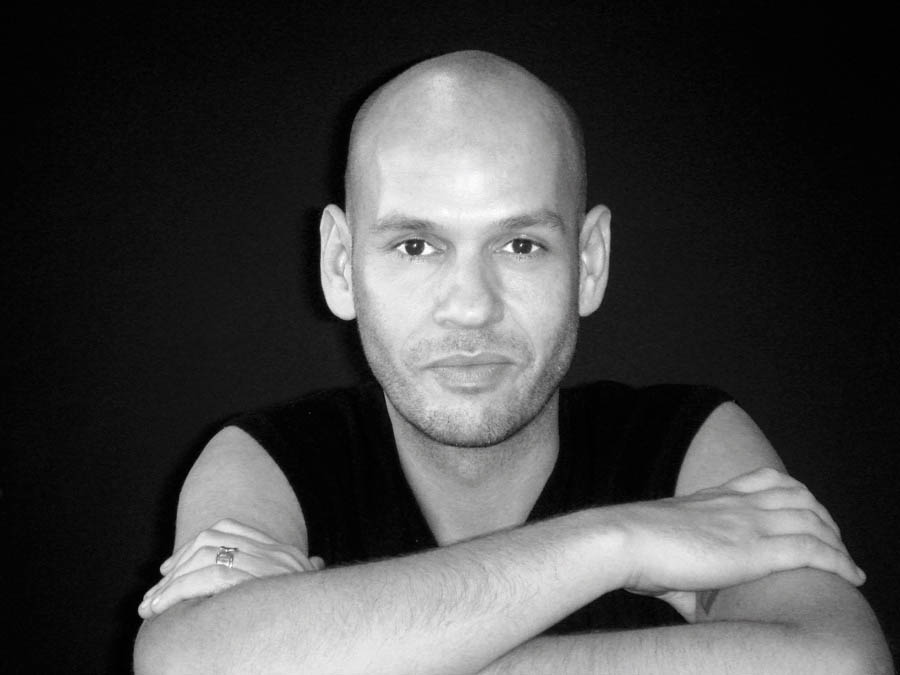 With a penchant for the opulent and dramatic, a style that makes him stand out from the bridal pack, Ian Stuart is a British bridal designer to be reckoned with. His statement style is unapologetic and one that makes people stop and pay attention. And pay attention I did, when an email landed in my inbox from the man himself, asking if I'd like to work with him to design a Rock n Roll Bride/Ian Stuart collaboration wedding dress. I kid you not! More on this soon, but for now…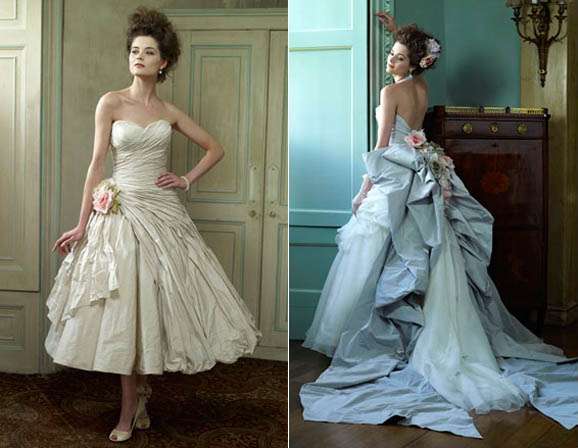 Hi Ian. It's highly unlikely, but just in case some of my readers don't know who you are can you introduce yourself to the masses?
I was always interested in art, travel, fashion and music. I started with an art foundation course and then moved into fashion. I graduated from University and did bridal wear for my final collection. I worked as a junior designer for various labels in London before completely changing my life and moving to New York for 10 years to continue my career. I moved back to the UK in 2000 and set up my own label in 2003.
Your dresses are extremely distinctive. What inspires you?
Music, theatre, movies, people watching, airports, everything!
The bridal market is very saturated. Is it hard for you to compete, especially when you are all at different price brackets?
There are lots of labels in the market without a real designer behind the label. There are lots of dresses available that have not been designed. Whilst price certainly needs to be taken into consideration, but so does quality, fit, construction and branding. That is the difference.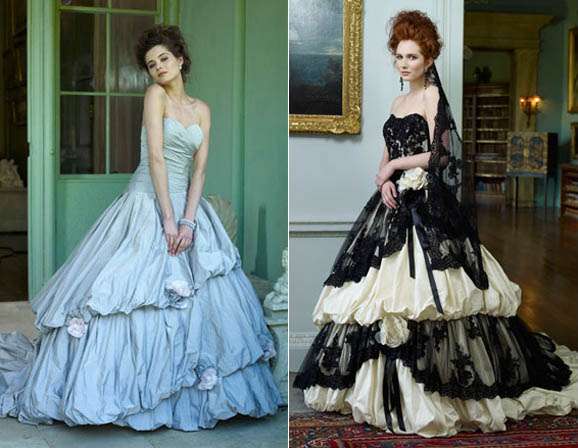 I can imagine the fashion industry can be very bitchy and competitive. Have you ever had to deal with negative opinions or press and how, if at all, did you deal with it?
Yes, it can be quite bitchy and cliquey. However you have to listen to constructive criticism, whether its positive or negative.
You recently won a Wedding Ideas Award for best Mother of the Bride designer. Congrats! Is this an area of your business that you plan to expand? Can you tell us a little more about the collection and why you wanted to compliment your bridal line with a Mother of the Bride collection?
Thank you! It was the first time we won an award for our occasion wear. We originally introduced the collection as a response to lots of Mothers of our brides. 50 year olds of today dress very differently from 50 year olds from 20 years ago…