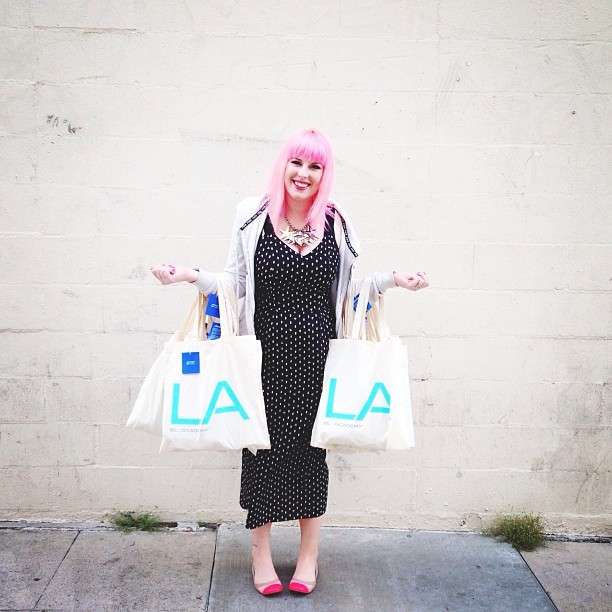 After a blissful few days in Portland, it was time to hit the road and fly down to Los Angeles for the next stop on The Blogcademy world tour. I'm not gonna lie, I've visited LA once before and didn't really fall in love with it, but I was looking forward to experiencing it with my girls and seeing if my mind could be changed. I mean obviously the weather made it much more bearable, it was a scorching 25 degrees a lot of the time which was rather blissful, especially when hearing that it was snowing heavily at home!
The thing that drives me crazy about LA is all the damn driving. The city is so spread out that if you're car-less (as we were) and in the wrong neighbourhood you're a bit screwed. Luckily we discovered an amazing ride sharing service call Lyft and we stayed in a loft just in the heart of Hollywood, right in the middle of the action. Although it was noisy at the weekends, it was the perfect location for us as it was just a short car ride to our workshop space, McCaddenSpace Studio.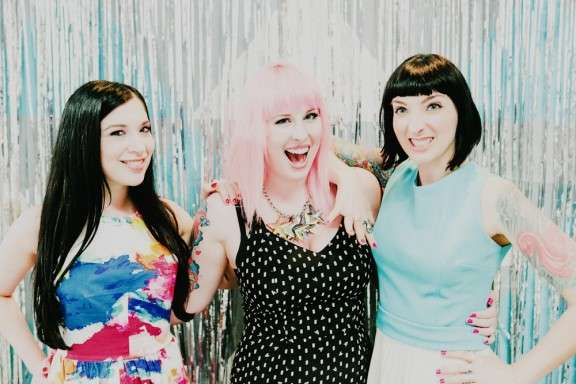 Unlike a lot of LA, there were also plenty of things to do in our neighbourhood that were walking distance. Gala & I quickly became obsessed with the juice bar that turned me into a green juice addict and all three of us agreed that Tender Greens needs to move to our respective cities, like, now. There was a Frog frozen yoghurt stop (yes, the same chain as Snog here in the UK!) and an Urban Outfitters where we stocked up on all our rainbow film!
The workshop fell on my birthday weekend and I was excited to spend it with some many inspiring babes. They spoilt me with unicorns, flowers and yummy cakes!