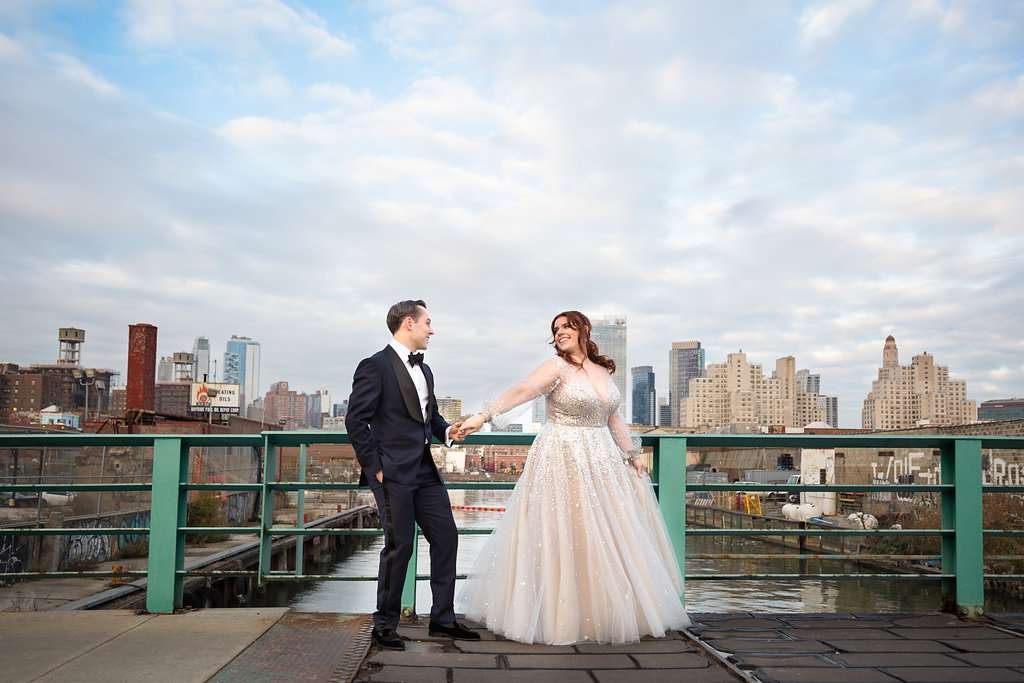 Alysha and Cody's 'celestial neon' wedding was exactly that – a day made of dreams. Their glamorous ceremony, held in the coolest industrial warehouse space in Brooklyn, New York, was bedecked with sparkly, starry wonder and neon lights as dazzling as the couples themselves. It promised to be lit AF, and it totally delivered.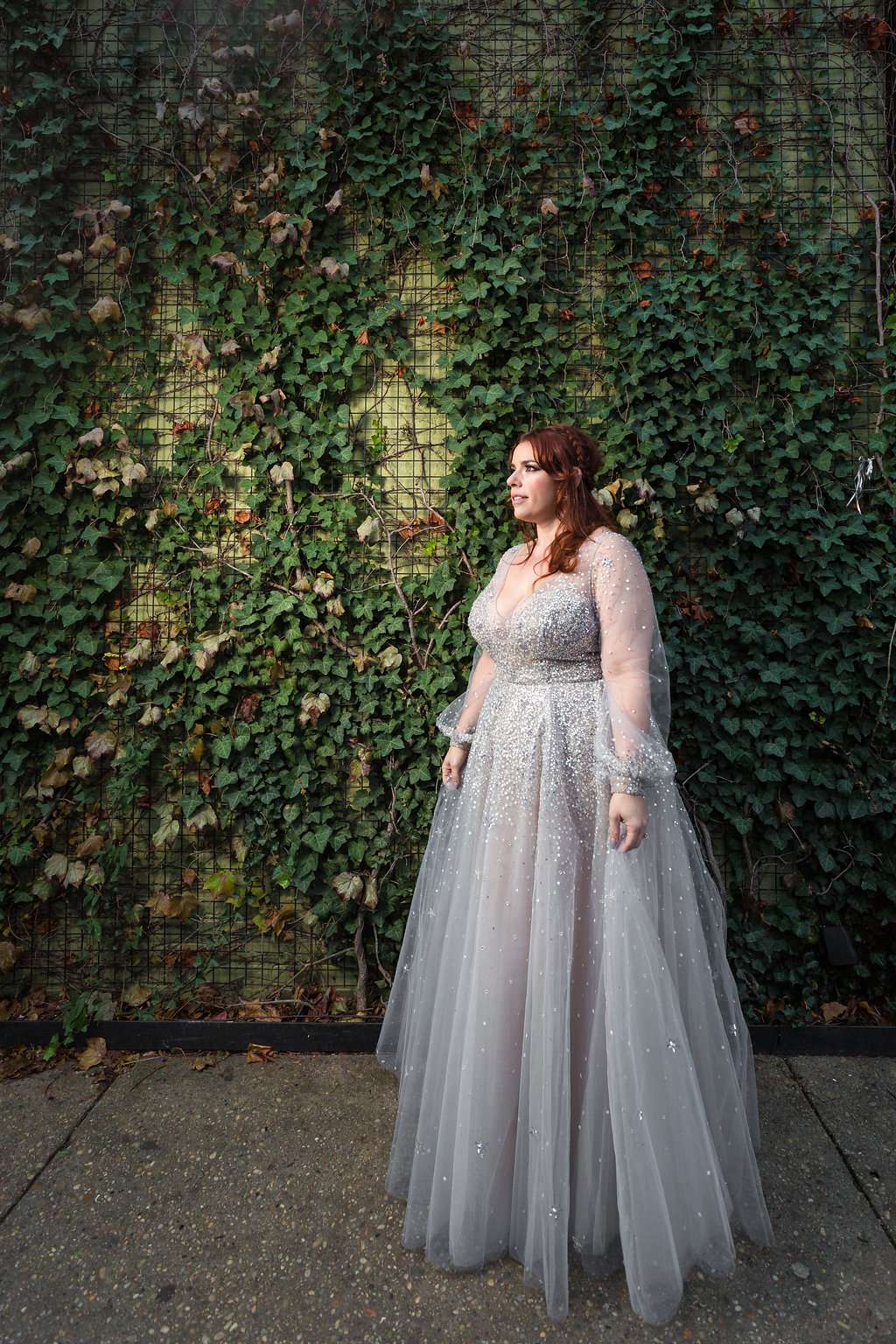 First and foremost, let's talk about Alysha's DIVINE galactic wedding dress, which inspired the whole day. "I I had heard that you're supposed to pick the dress first and then everything else falls into place," Alysha explains. "I knew I didn't want white, so I fell into this dove grey kick, and before you know it I had an appointment at the Hayley Paige trunk show at Kleinfeld. My dress kinda looked like a galaxy, so I thought 'That's it'. I was obsessed with paper moons from the 1920s, so it was a perfect theme: moons, stars and celestials."
This glamorous, old-school celestial vibe extended to the wedding stationery from Go Go Snap on Etsy, and their gorgeous Catbird and Sofia Zakia wedding rings too.