This month, resident charity shopping guru/icon Roo is talking all about finding clothing gems in charity, thrift and vintage stores. Enjoy darlings!
♥   ♥   ♥
The last time we spoke, I was floating on the high of a relatively warm autumn down here in Brighton (I'm not kidding; I went swimming in the sea at the end of October). I'm sad to report that the temperature tables have now rightfully turned, and as a result I've been honing my beady eye in on stocking up my winter wardrobe to accommodate for these chillier months.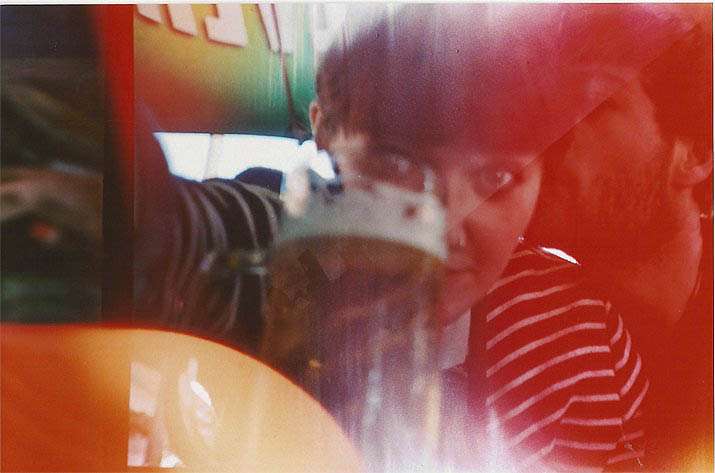 Now, apart from being a little bit skint a lot of the time, it's also worth considering that I have a Mother who is a dab hand with a needle and thread. This has meant that I've grown up understanding the value of clothes – I won't breach onto designer territory just now, because that's a whole different kettle of fish – but I will say that nine times out of ten I'll step into a popular high street store and be blown away by the lack of quality for the relatively extortionate price tag. On more than one occasion I have been the victim of inexplicably frayed edges, missing buttons, and ripped seams, and altogether I find it quite disheartening. That said, I do like to buy my key pieces – jeans, plain t-shirts, jumpers, etc – from high street stores, because we can all wear these things differently. If I am ever conscious of looking like a clone, I would much rather go for second-hand.
'Second-hand' can cover two areas; charity/thrift shops, or 'vintage' shops. I am also acutely aware of value for money when it comes to these two areas of retail, obviously through being a bit of a thrifting fiend, and having a sister who owned her own vintage clothing business. I've seen more warehouses than I can count; inspected wholesale bundles a-plenty and generally sifted through the crap, and I'm always on to a rip-off. This time around, I'm going to share with you my best new purchases of the recent month, and as ever compile a list of do's, don'ts, how to's and why's, so that you might find your own good quality bargains. We're going to focus primarily on charity shops, of course, but I'll also be indicating where tips can seep into the vintage business too, since I feel the line between the two business sectors are blurring.
Finding what you're looking for
As per your household/decorative items, it's advisable to work out what you want before you leave the house. Are you going somewhere? Is it a formal do? Fancy dress? Do you need to be weather-conscious (i.e. cardigans vs sun dresses?) It's worth being aware that charity shops (and vintage shops) set themselves out differently, so knowing what you have in mind is paramount. I've never worked out what my merchandising preference is, so I'll roll with my gut and say that it's dependant on what I'm looking for. If I know I want a new dress but I don't mind what colour it is, then I'll prefer shops that set themselves out by category; dresses, coats, jackets, jeans & trousers, shorts & skirts, and so on. That means that I can look through all the dresses they have at once, and compare my options easily.