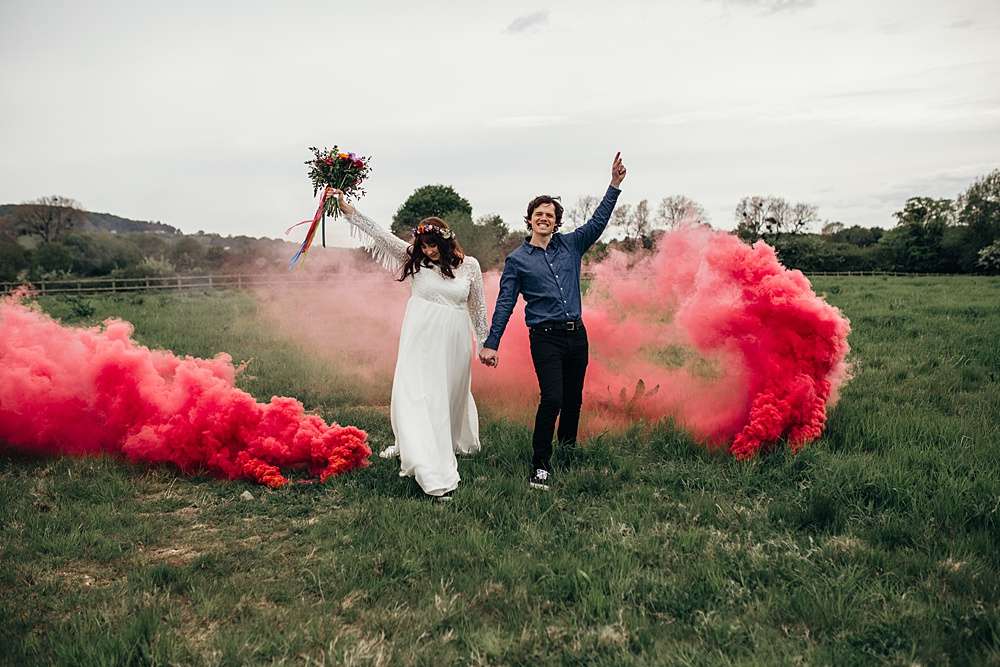 Lizzy and Jack's festival wedding is a thing of beauty; inspired by and featuring things made by lots of their creative friends, they planned a day that was a riot of music, colour, and fun. It was all vegan, too!
As music is super important to the couple – they met in Bournemouth putting on a gig for their degree course, and both work in the industry – they wanted to make it a central part of the day. "For the bridal entrance, I entered the tipi with my bride squad, and with my band – Jack, my dad, and our previous bandmates Fi and Dom – waiting on stage, I joined them on stage to sing Burn The Witch by Radiohead," Lizzy says. "Confetti cannons were let loose and we were off! It felt like such a natural way to kick it all off, avoiding a nerve-wracking walk down the aisle. One of my favourite parts of the wedding was looking out at a sea of cheering family and friends as we were smashing through a Radiohead song, knowing this was going to be an amazing day."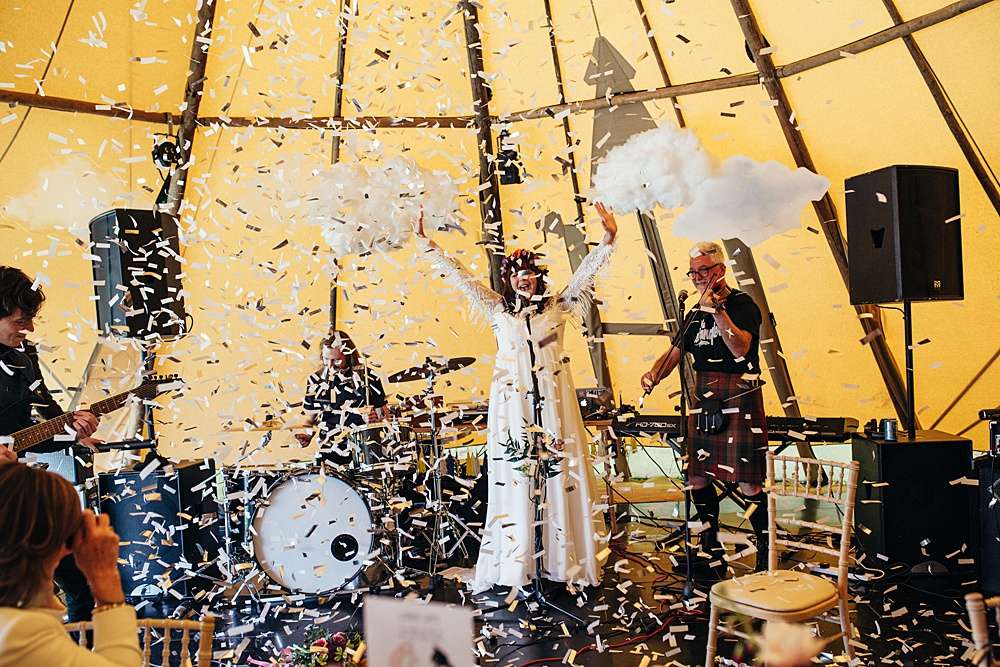 Their wedding venue was a tipi erected in a family garden, allowing Lizzy and Jack to have loads of DIY elements to their wedding. "We tried to cut out all single-use plastics, so collected and painted 100 jam jars for people to keep and drink from. This took my sister and partner about a year – we all had to eat a lot of a specific vegan curry sauce as it comes in tall jars which were perfect!" Lizzy laughs.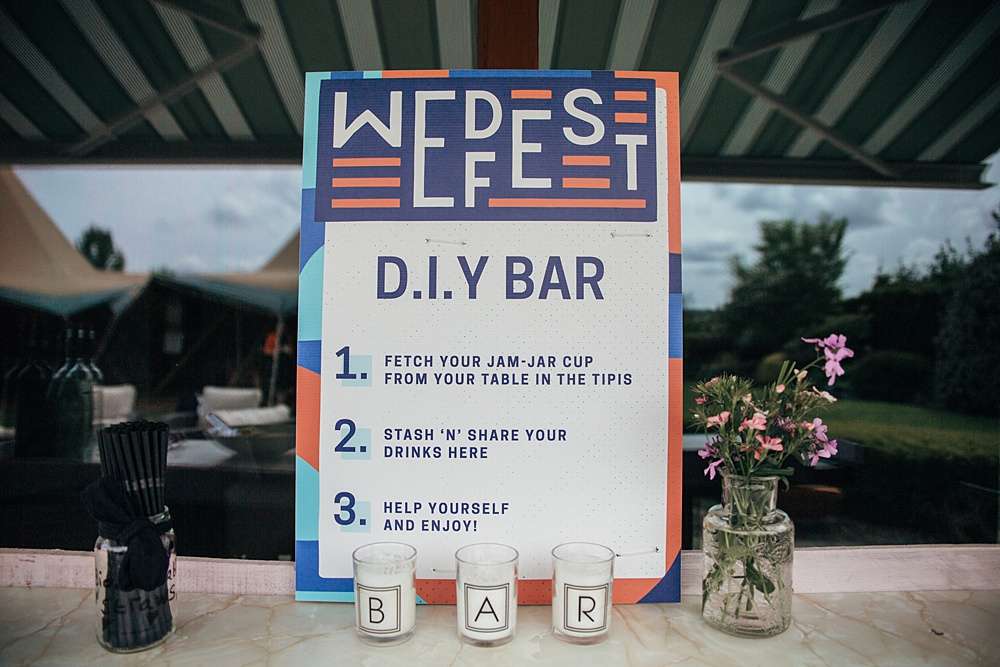 They also decorated the tipi with beautiful fluffy clouds on the stage, which were a thrifty spot: "If you want props, ask retails shops for their old window displays. I got five big clouds to hang from our tipi from White Stuff for a £25 donation to their affiliated charity. Wagamamas kindly saved us 12 Lucky Buddha Beer bottles for our flowers – for free. If you spot things, ask for them. They can only say no! Most people were really happy to be involved, and I sent them photos of their items in use after the wedding and got some really lovely emails back."