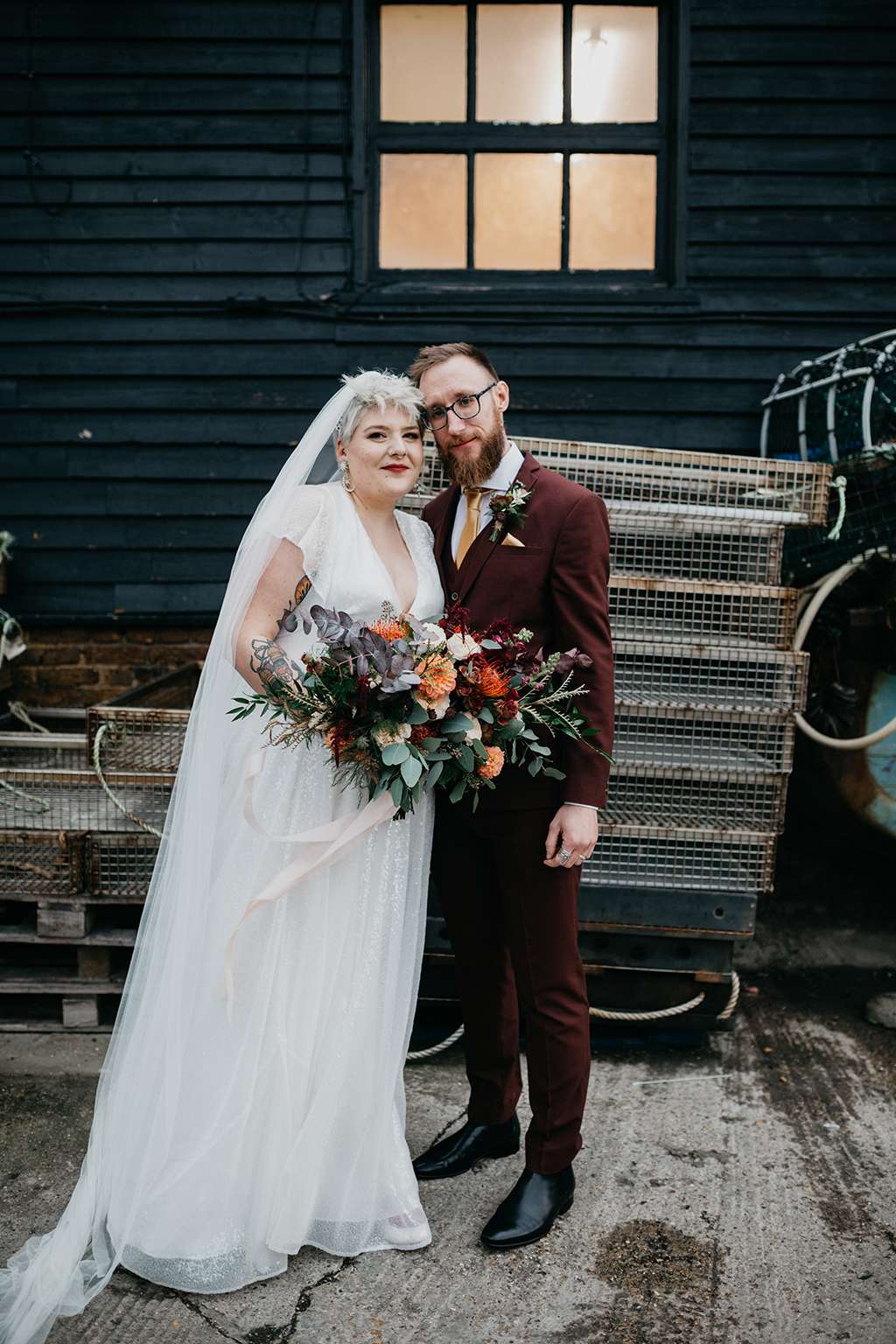 Although Kate and James kept traditional elements in their day, they did so in their style. As they both love autumn, it was the perfect season for their celebration to be held at East Quay Venue in Whitstable.
Kate handmade pretty much everything they used to decorate the venue, which made it very personal to them, and they incorporated their favourite musical influences as their love of which brought them together, too!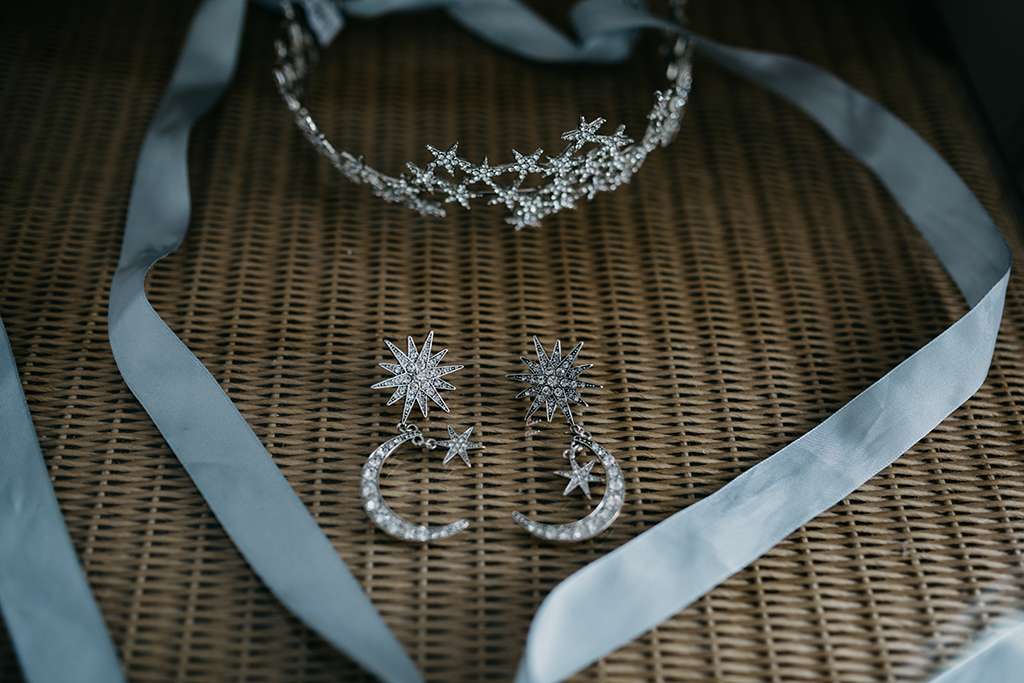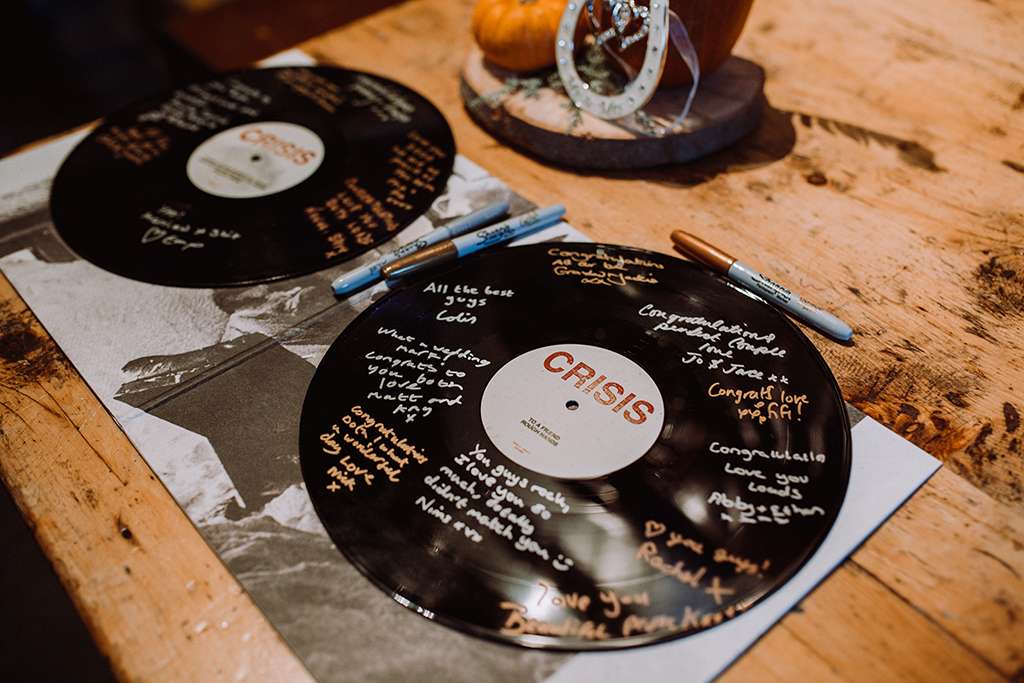 Kate created faux floral hoops for all the bridesmaids, as well as faux flower centrepieces in vintage glass bottles that they had collected from various seaside holidays – in them were the table names which were vinyl records as a nod to their love of music. The table names were romantic quotes from geeky or 80's movies.
As an artworker, Kate also made all the stationery and table plan with faux greenery and for the aisle she decorated lanterns with faux greenery, mini pumpkins and log slabs. She made a light-up 'Hell Yeah' sign for the dance floor, and their guest book was an Alexisonfire vinyl record as they where the first band they discovered which they had a mutual love for.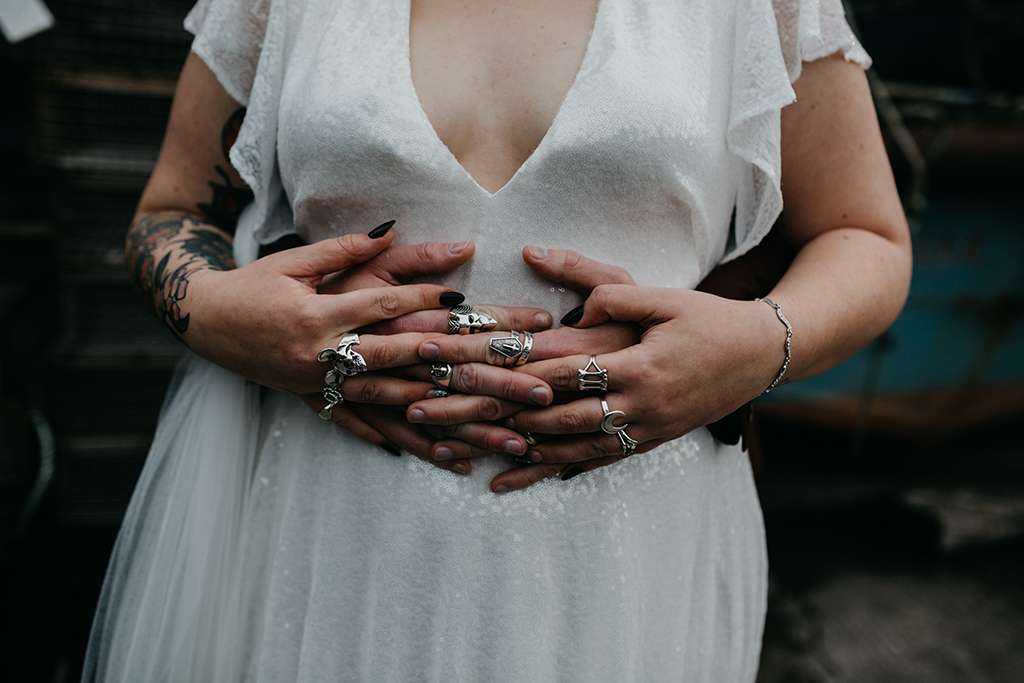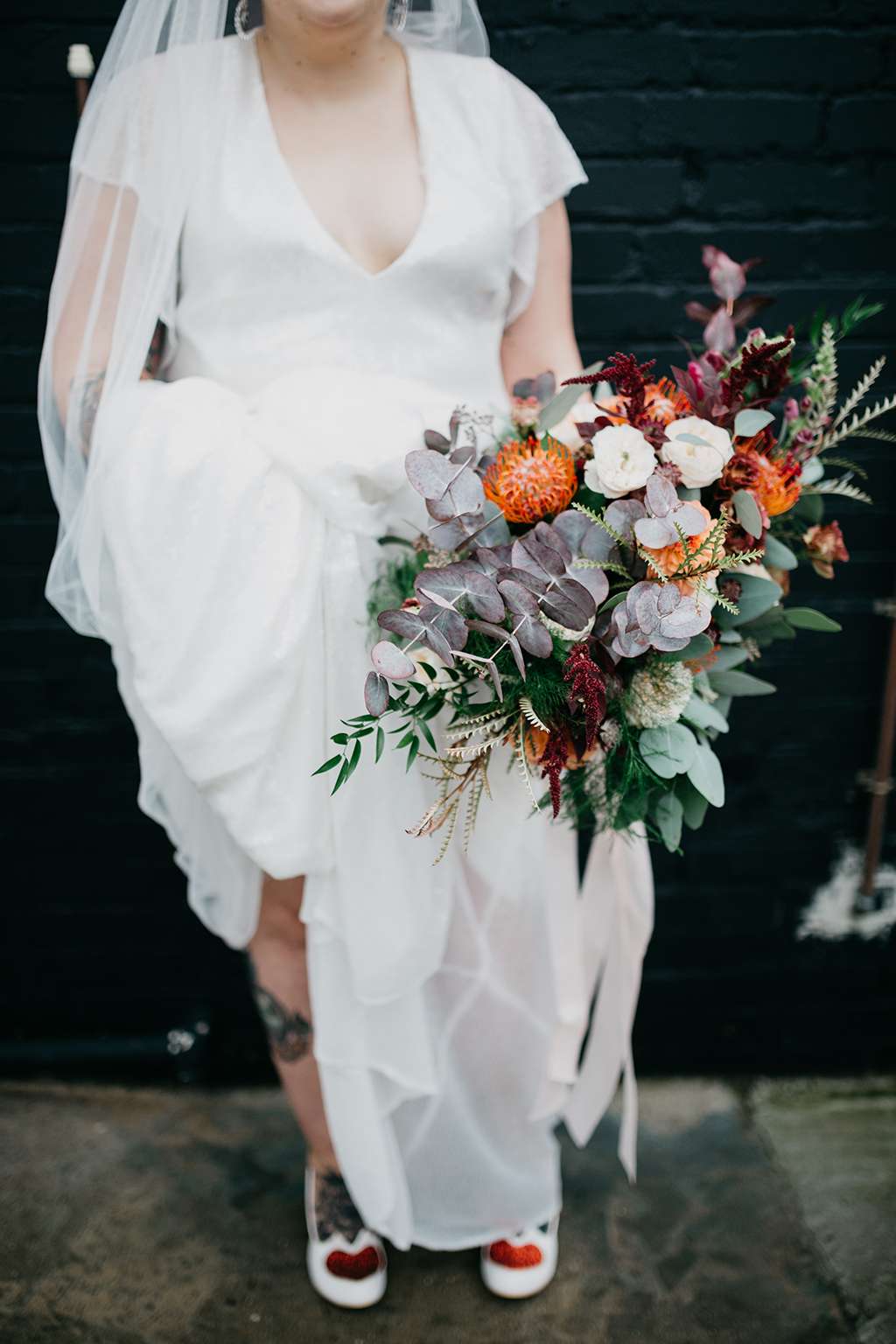 Continue reading