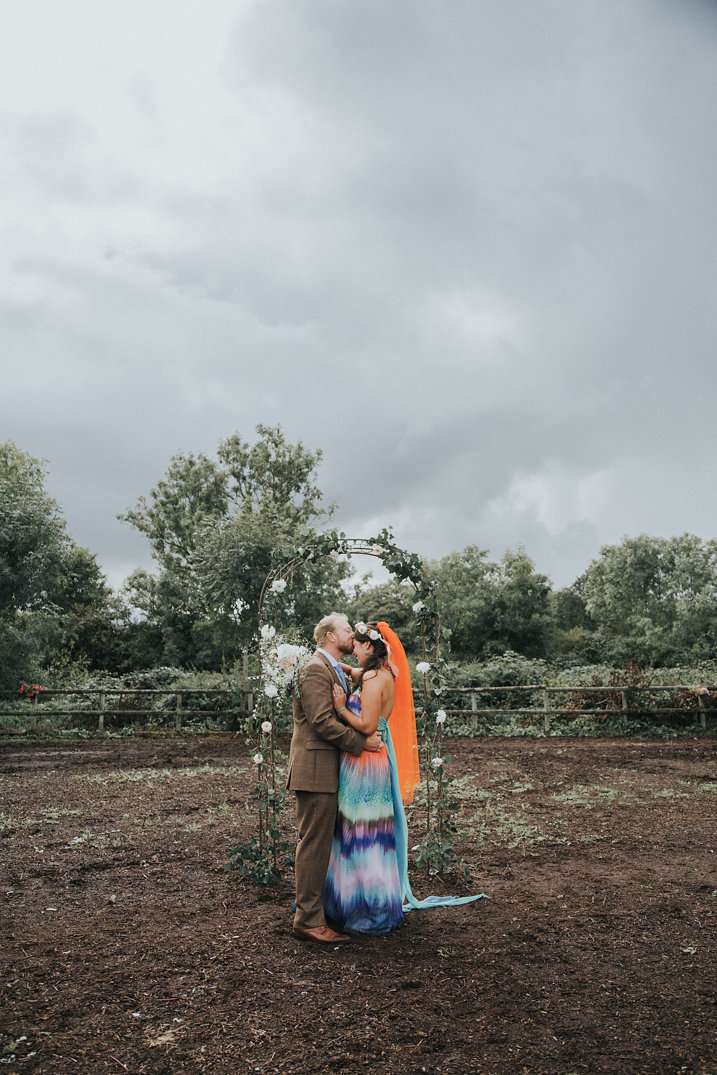 Jess and Sven's weekend long Scandi-boho inspired festival wedding was as laidback as they are, and organised in just FOUR MONTHS! "We work abroad for most of the year, running a sailing boat in the Med," said Jess. "So despite being engaged for well over a year, we hadn't made any effort to even set a date." On a whim in May 2017, they couple decided on that very September, and then planned and organised the whole thing from Mallorca!
The couple had a weekend-long wedding, officially marrying on the Friday at Worcester register office with just close family present. Their humanist ceremony on the Saturday was performed by an officiant (who happened to look like Father Christmas, NBD) and held in a field owned by the family of the bride.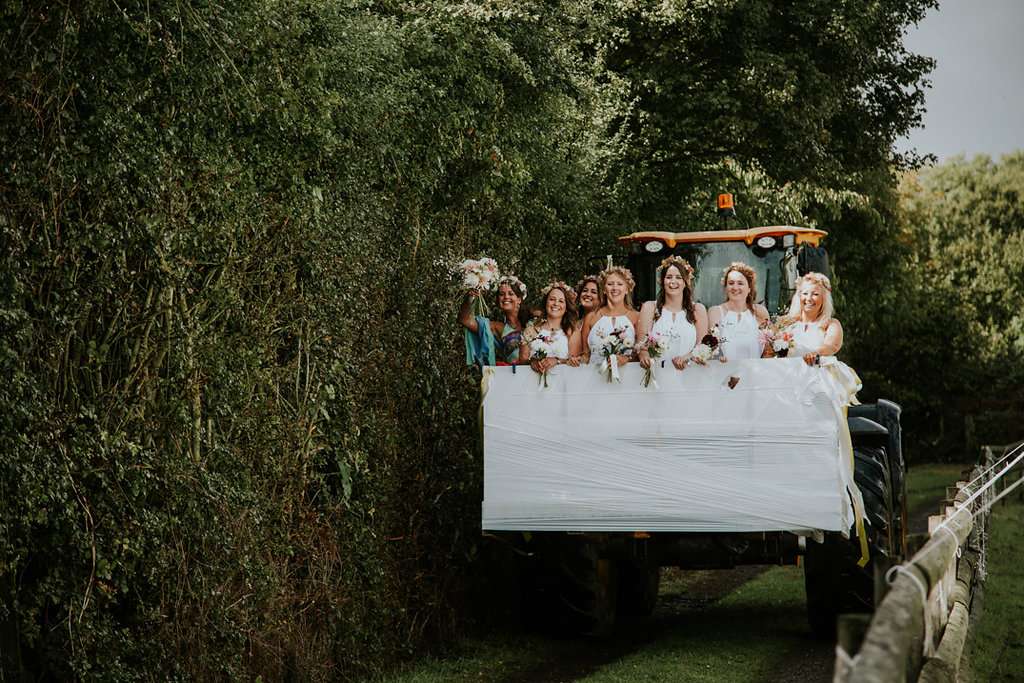 As the wedding was held completely outside in England in September, of course the had the weather to contend with, although thunderstorms didn't dampen their spirits throughout the day, even if the ceremony was very nearly completely delayed due to a massive thunderstorm. "Sven phoned to say all the guests had run inside the tipi to hide, and they were helping themselves to drinks, so they were fine, but I couldn't get there!" After the storm passed, Jess, her bridesmaids and pageboy were transported to the venue in the most unique way – a ribbon decorated JCB digger! Planned by Jess and her Dad as a surprise for everyone else.