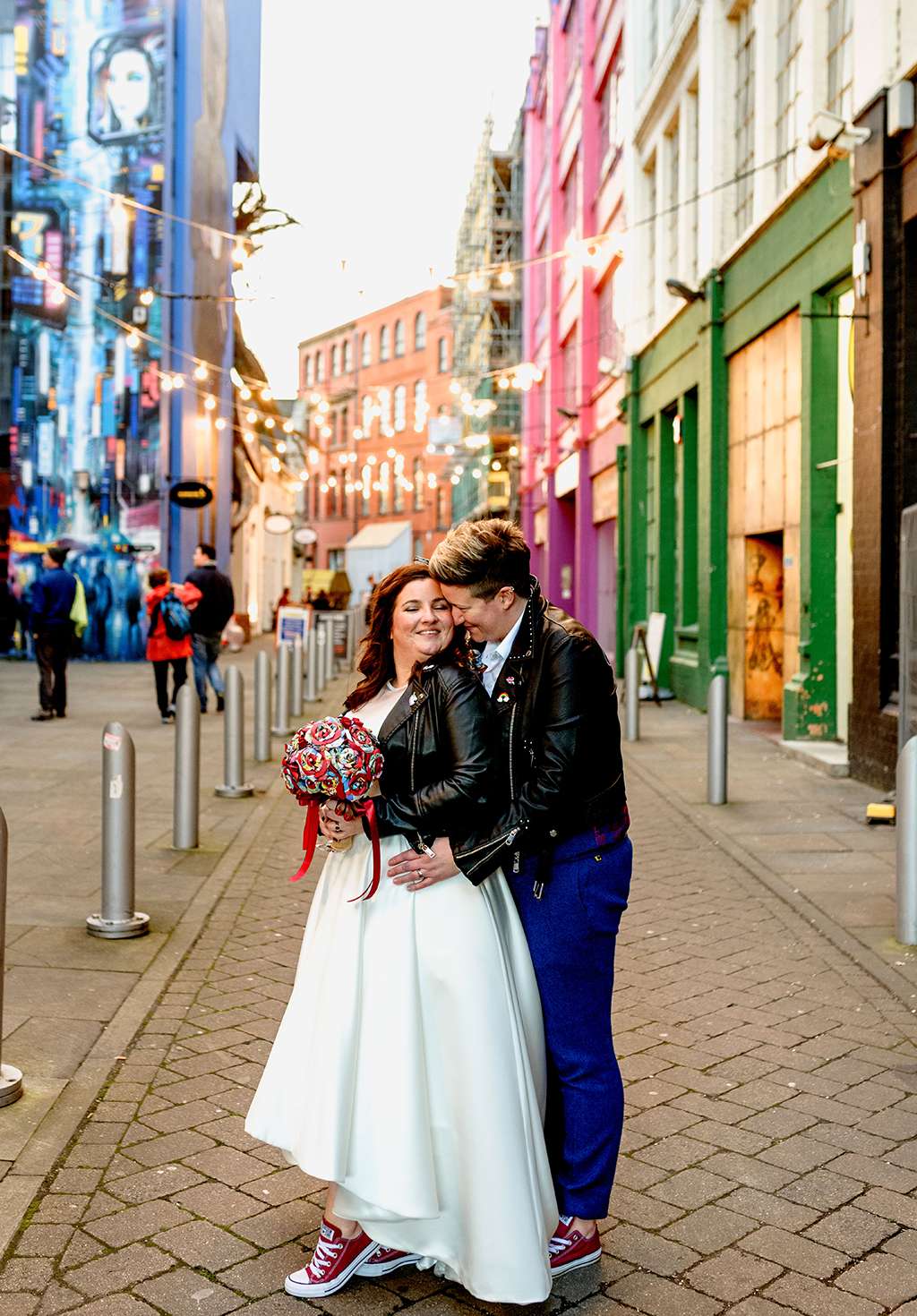 Becca and Suzy met at work nearly a decade ago. They became good friends and that was it – until a drunken Christmas work do tipped their friendship into new territory – they haven't looked back!
Their intimate wedding was held at The Bond in Birmingham in November 2017. Loving how different it was from 'regular' wedding venues, and also in their old hometown of Birmingham, it felt right for the couple as they knew they didn't want a typical venue – and that the surrounding graffiti-covered streets would make for awesome photos.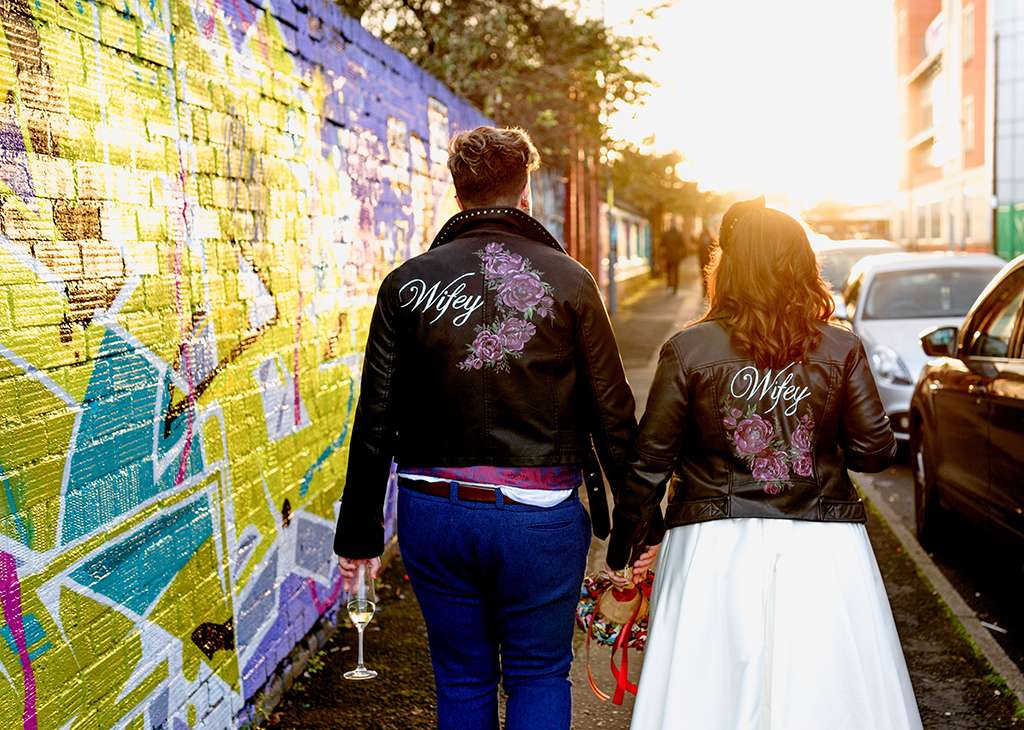 While they didn't set out to have a theme for their day, they joked that as they love red wine, perhaps that should be the theme – and it kind of stuck! They chose lots of things in red wine hues, made a cork board guest book out of used corks that their family and friends were tasked with saving for them. They even had their tables named after their favourite wines from around the world.