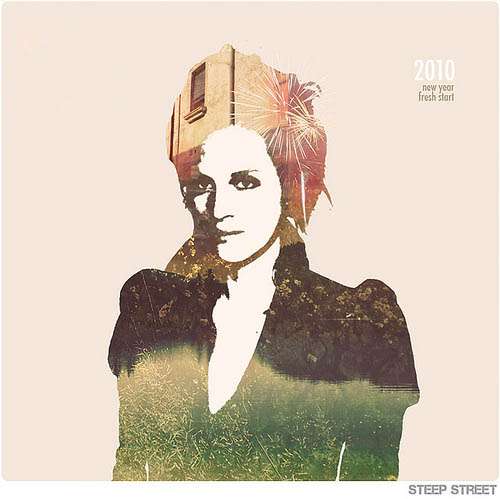 Credit: Steep Street
Hello my dears and welcome to the first Thursday Treats of the new decade! Just as big, just as inspiring and just as fit to bursting with links and fun a-plenty. Let's crack on shall we?
♥ 2010 may only be in it's infancy, but it has so far been a very exciting year for Rock n Roll Bride! Not only was I featured in Cosmopolitan Bride, was included in Bride Tide's prestigious '100 Wedding Blogs (and Twitters) to Follow in 2010' awards, (#1 under the 'Offbeat' section – hell yeah!) but I was lucky enough to be asked to model for the infamous Julia Boggio and her Vintage Boudoir series. I braved the snow yesterday and headed up to her Wimbledon studios for a day of fabulous retro hair & make up, styling to die for and to pose and pout my little ass off. I can not wait to share all the details and the photographs, but for now, why not check out my sneak peak shots that I took of (some!) of my outfits with my new favourite toy.
♥ I nearly died when I saw this Vivienne Westwood wallpaper a while back, and I felt like I'd gone to heaven all over again when I saw these dresses made from it
♥ Punk rock wedding decor ideas and inspiration
♥ Red shoes, converse, succulents and a double feature on Southern Weddings blog
♥ Bright & bold
♥ Soft pink gown
♥ Someone please get married here! Pyramid chapel
♥ Barn wedding with autumn details
♥ Angelic dresses with a flirty, fun twist
♥ Vintage brooch & heirloom jewellery bouquets
♥ Darling vintage Alice in Wonderland Inspiration
♥ Sweet rooftop wedding with cute short dresses, sparkly shoes and yellow chrysanthemum bouquets and balloons
♥ Oh yes. There is not other way to describe this wedding than utter simple perfection