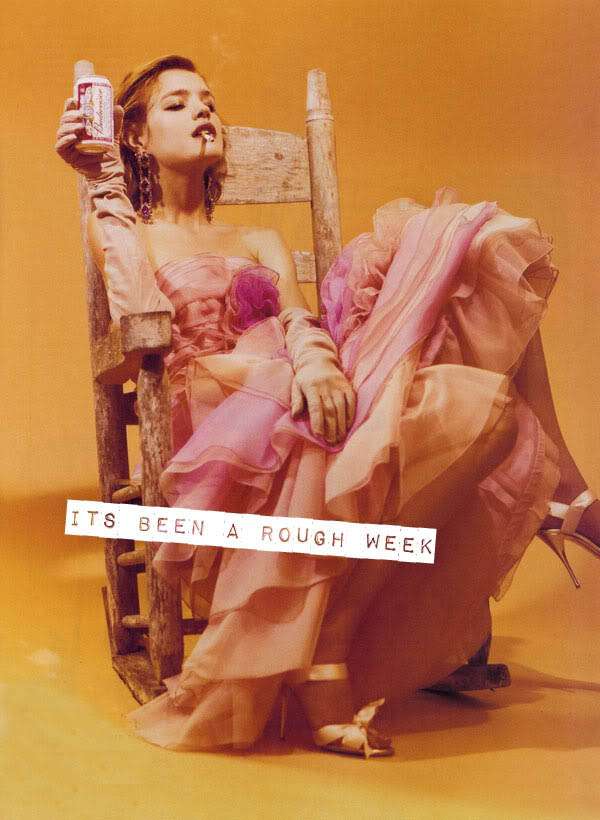 Photography Credit: via Vogue Italia
This morning I have a special announcement and I'm thrilled that I can finally share my latest project with you. Over the past few months I have been working with the wonderful Abbey of Sugalily to create an exclusive (and of course awesome) piece of Rock n Roll Bride memorabilia for you guys.
Have you been stressing with your wedding planning? Getting all in a cafuddle about to what you should be organising next, when all your wedding appointments are and how much you've spent? Or are you a wedding industry professional and you can for the life of you keep track of all the 'stuff' that's going on?
Well my dears, I'm here to help. In collaboration Sugalily and notonthehighstreet.com, I am proud to announce the launch of the Rock n Roll Bride wedding planning notebooks and the 2012 wallplanners! Some of you may remember I did a similar project last year with Sugalily, but as these things always go, this year we've gone bigger and better and we're also pretty thrilled to have notonthehighstreet.com on board too.
The demand for a book for brides to keep track of their wedding planning was there when we launched last year's planner so I hope you all like what we've come up with…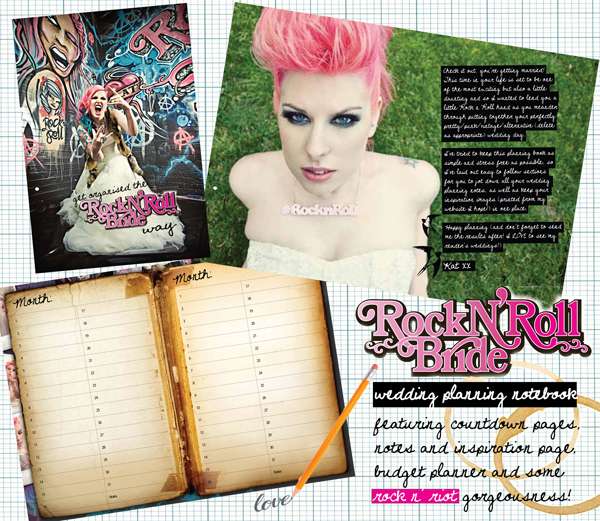 Preview of the wedding planning book for brides
The soft back notebook comes in a handy handbag size (a5), crammed full of gorgeous imagery and design. There is an inspiration and notes page, budget planner and a 12 month diary portion of the book, which is date-free so you all can use it no matter which stage of your planning you are at or when you're getting married
We were blown away by the response to the 2011 wallplanners, so we hope you like the 2012 design just as much…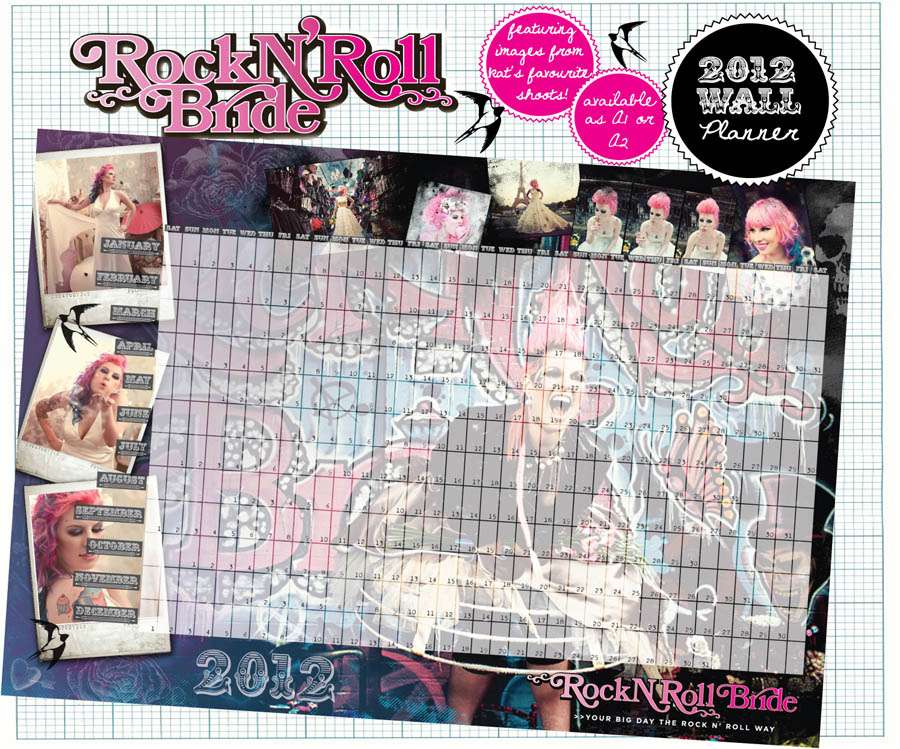 Preview of the 2012 wallplanner design