Sorry, this product is now sold out!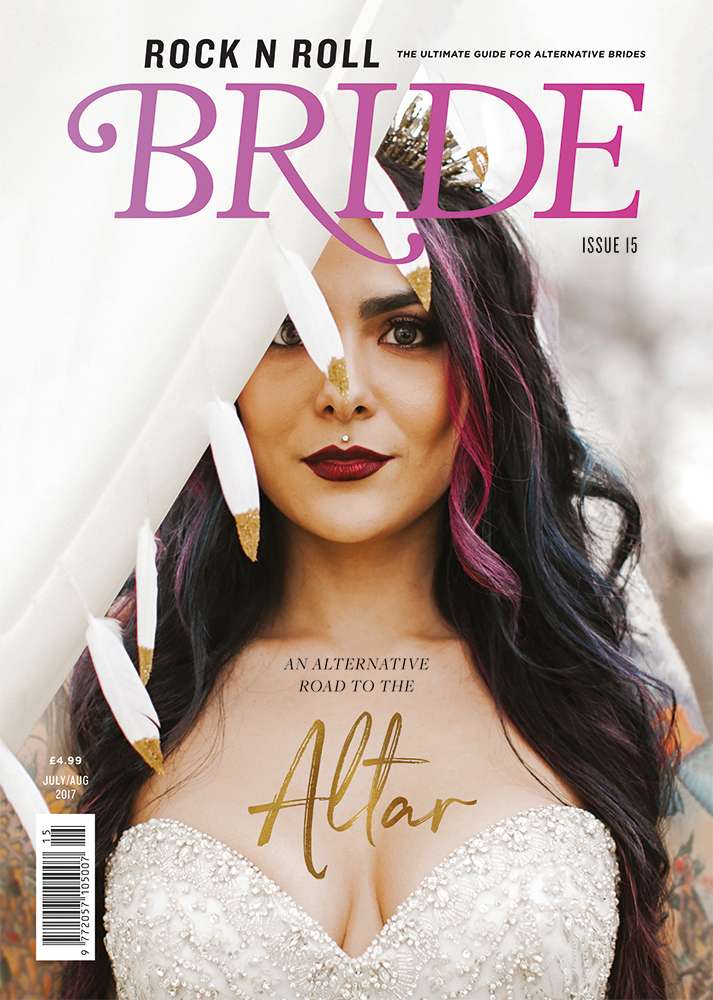 Yasssssssssss! The time has come for a brand new issue of Rock n Roll Bride magazine to hit the newsstands, and this post is your chance to get an exclusive peek inside. Available in WhSmiths, Sainsburys and newsagents up and down the country from July 6th, if you'd like to grab one RIGHT NOW you can do so by pre-ordering directly from us (and UK shipping is still free!)
Ooh la la, that babe on the cover though! Damn, Deisy is such a beauty and her incredible 'Dark Garden' themed wedding is featured inside. Ass soon as we saw this shot we knew she had to be our cover star. Thank you to Jamie Allio for submitting such a gorgeous wedding.
Here's a little peek at some of the real weddings and the articles that will help you plan your own perfect day…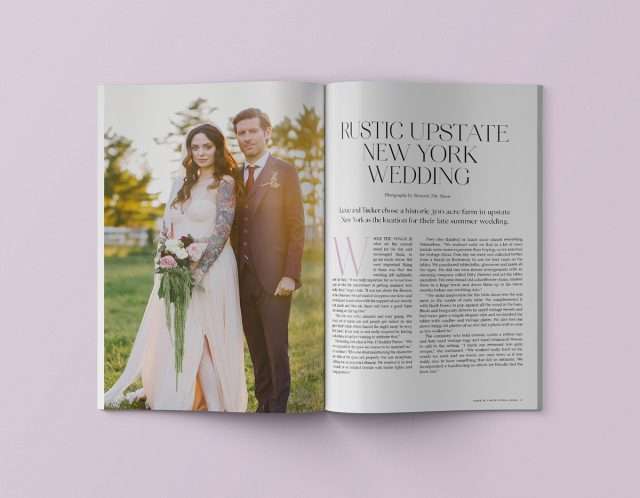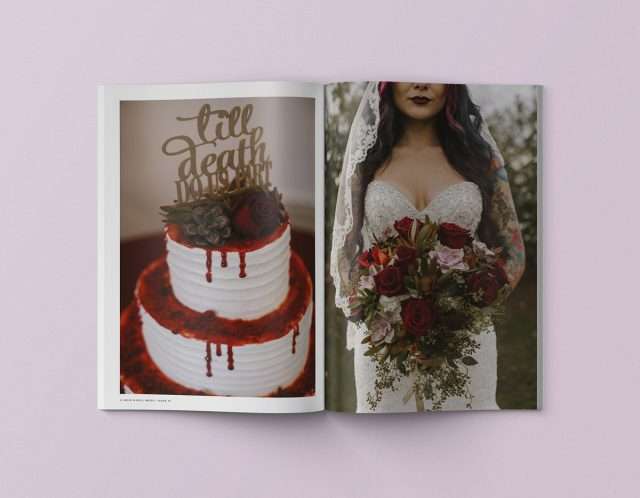 What a bunch of babes! Look at that DRESS (yes, she embellished it herself)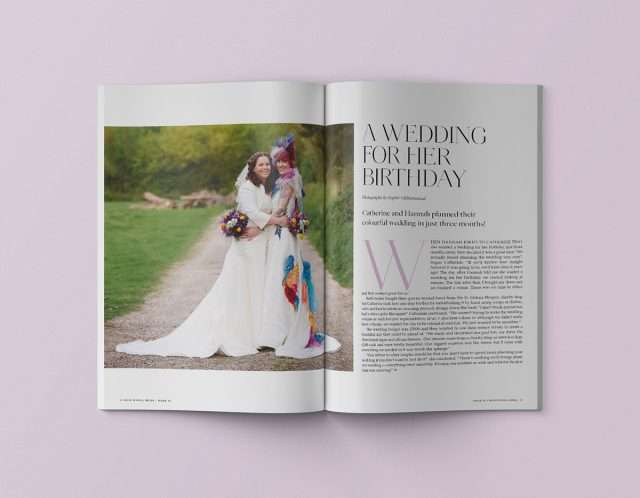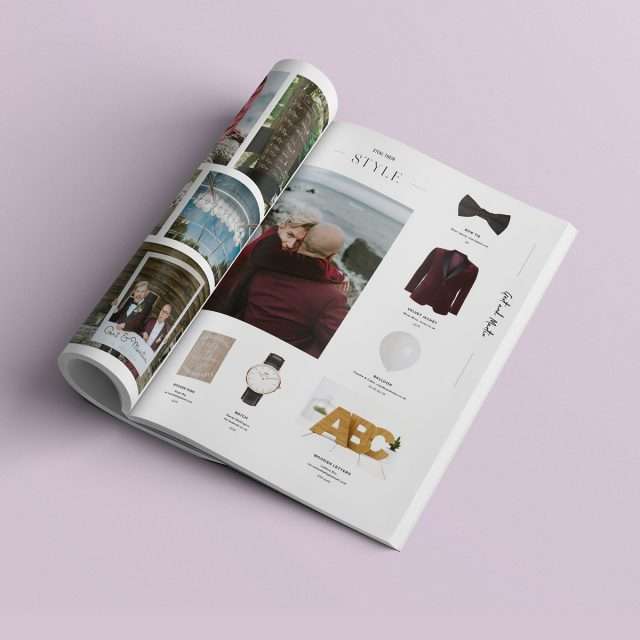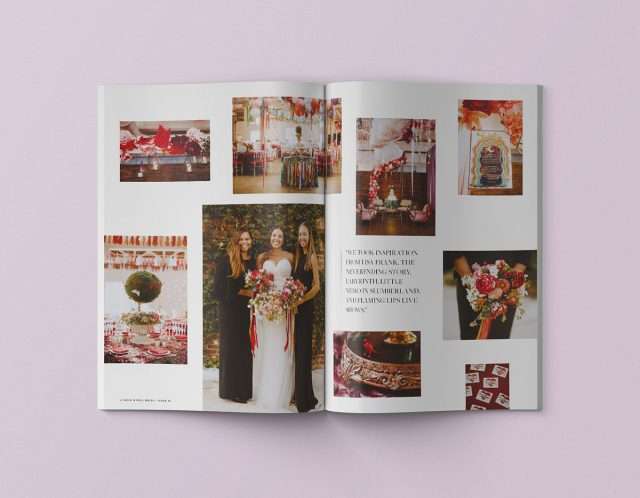 Is the man in your life being a bit bloody useless? Subtly leave your copy open to this page where he'll find it…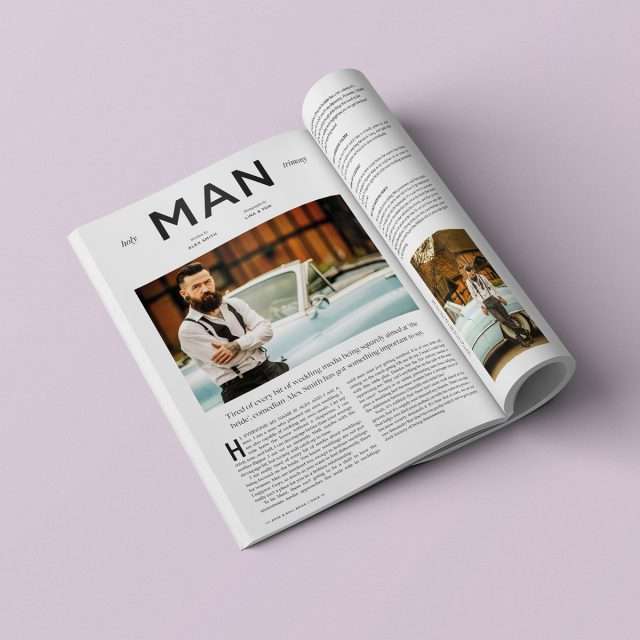 Self care for reluctant brides – this is a must read for anyone struggling with the whole wedding planning thing. Just because you're getting married doesn't mean issues such as depression or anxiety just evaporate. Writer Lauren McMillan had written us such a brave and helpful piece and I can't wait for you all to read it.