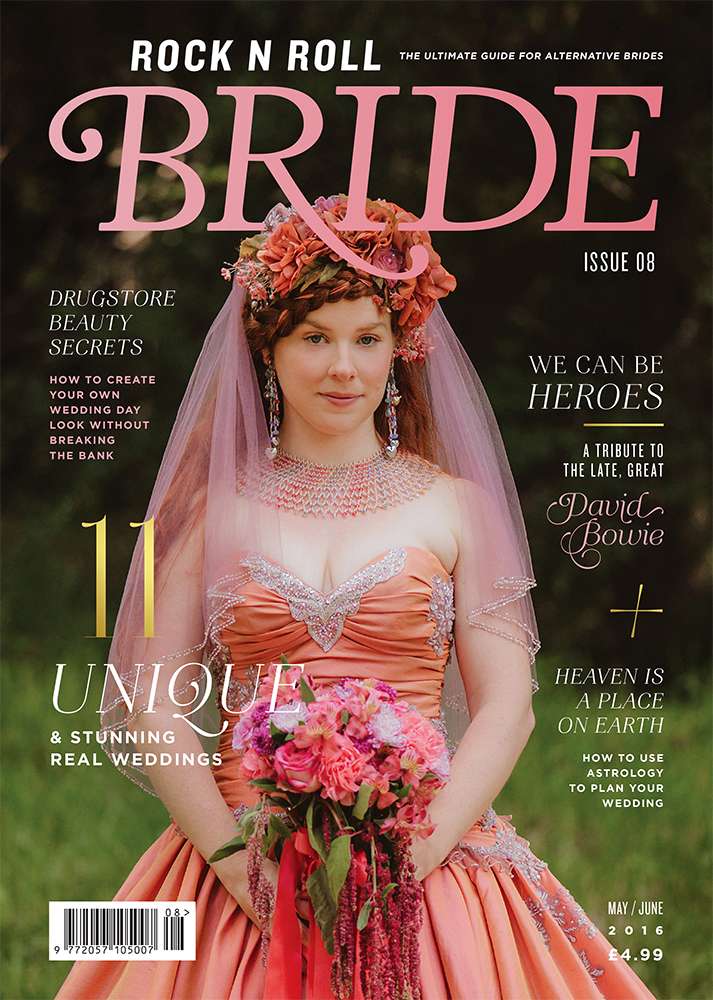 It's that time again, the new issue of Rock n Roll Bride magazine is now available for online pre-order. Would you get a load of that babe on the cover! Melissa's rainbow wedding is featured inside, photographed by the incredible Helena and Laurent Photography. Can you believe she made that amazing dress herself!?
If you're buying the magazine every issue, why not save yourself the trouble and subscribe instead? The cost is exactly the same, £4.99 with free UK delivery, yet you're guaranteed never to miss one! If you want to be one of the first people to get your copy when it hits the shelves make sure you subscribe RIGHT NOW, during this pre-order period, as your subscription is posted out on the same day each month (its to do with how PayPal organises recurring payments).
Inside issue 8 you will find the most stunningly awesome real weddings of any wedding magazine (this is a FACT).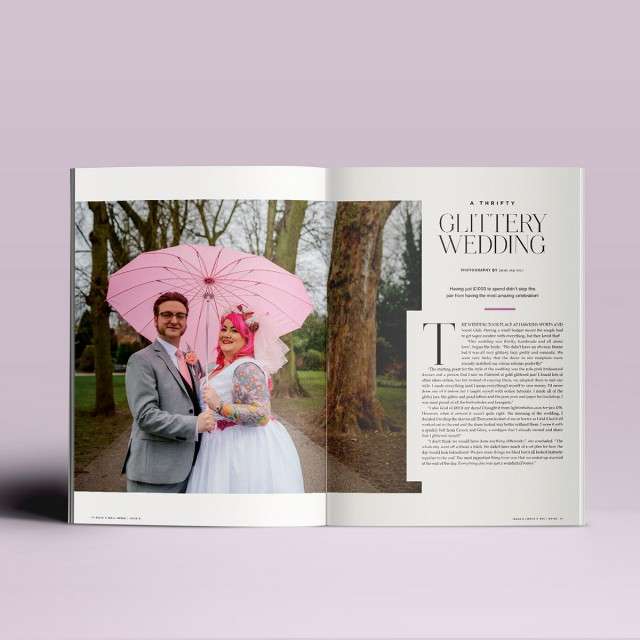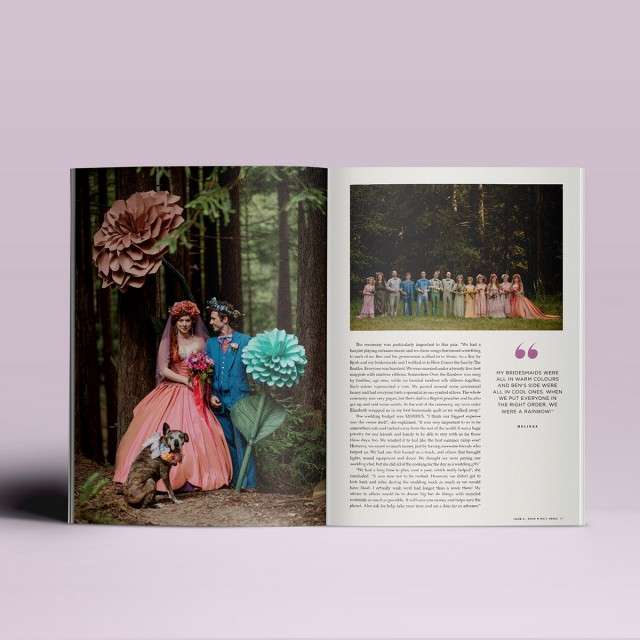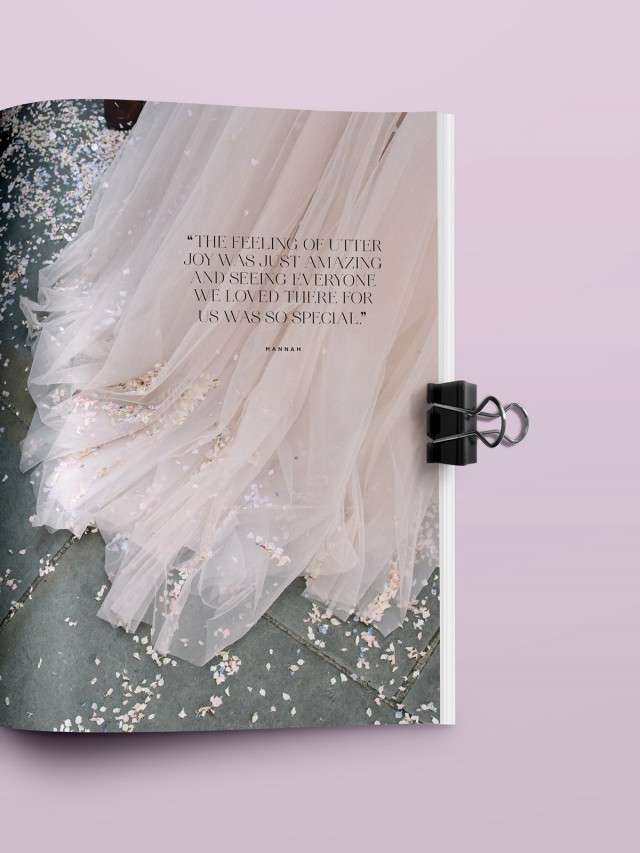 … and product ideas to help you 'Steal their Style'.