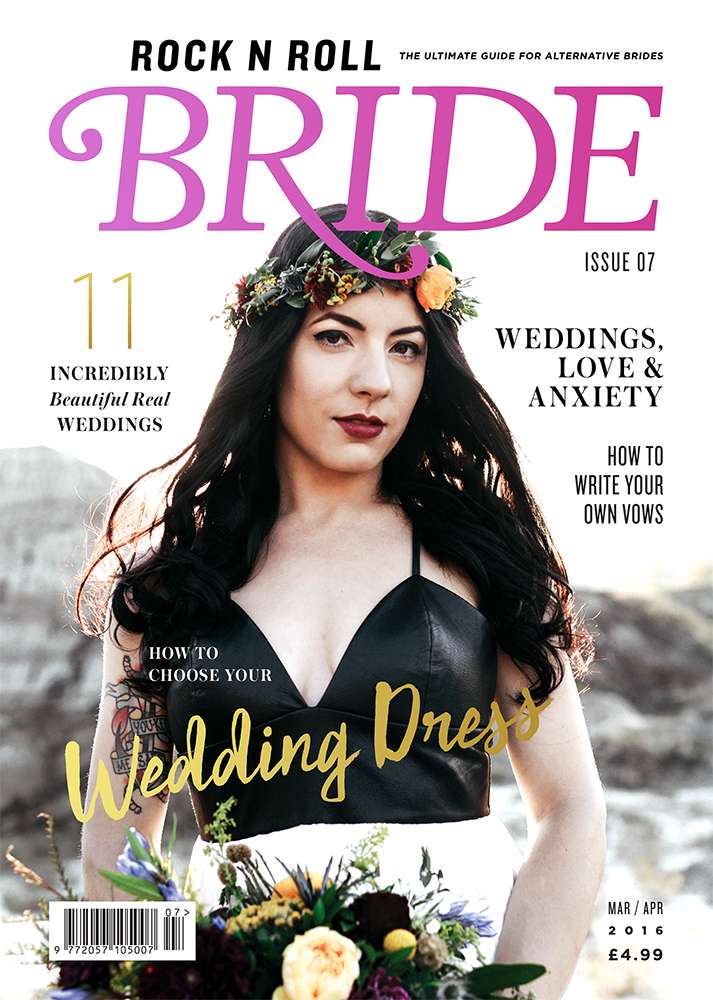 Happy Friday gorgeous. Your weekend celebrations should start right now because issue 7 of Rock n Roll Bride magazine is now available for pre-order! It seems like only last week I was saying the same thing about issue 6, where has the past two months gone?!
Would ya get a load of these real weddings? Seriously, I'm so lucky that I have the coolest readers on the planet. You make putting the magazine together a total breeze! Our stunning cover model this issue is Jadea, whose full wedding story is featured inside. The Shot was taken by the incred Brooke Davis of Blush Photography. SWOON!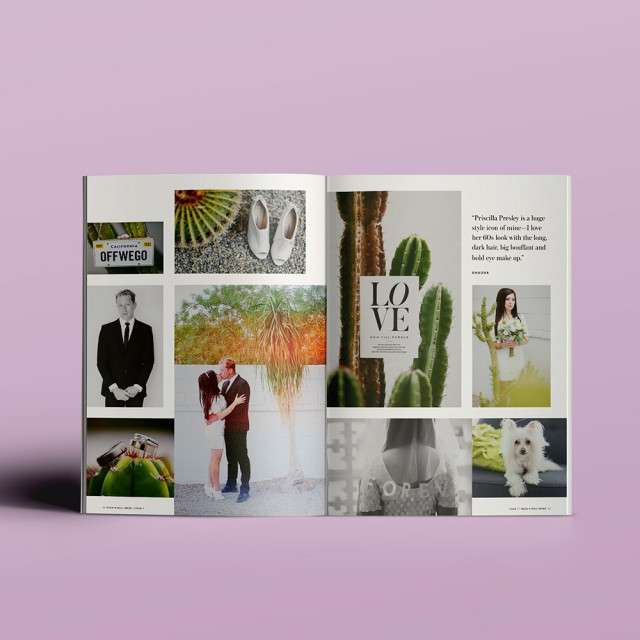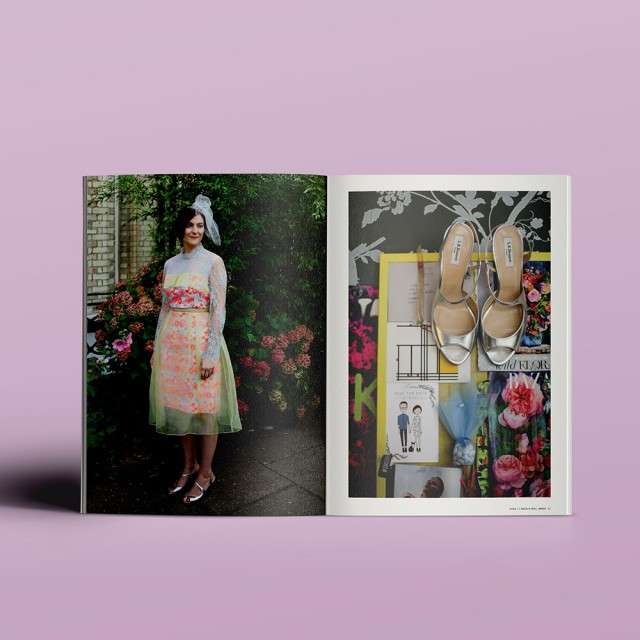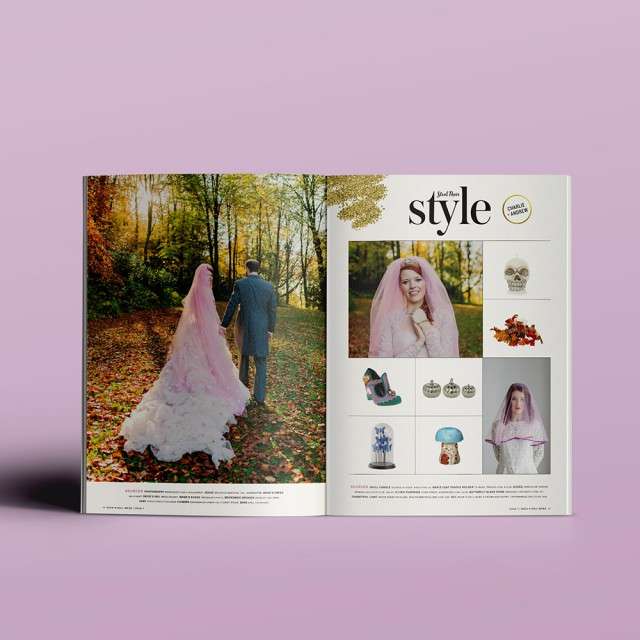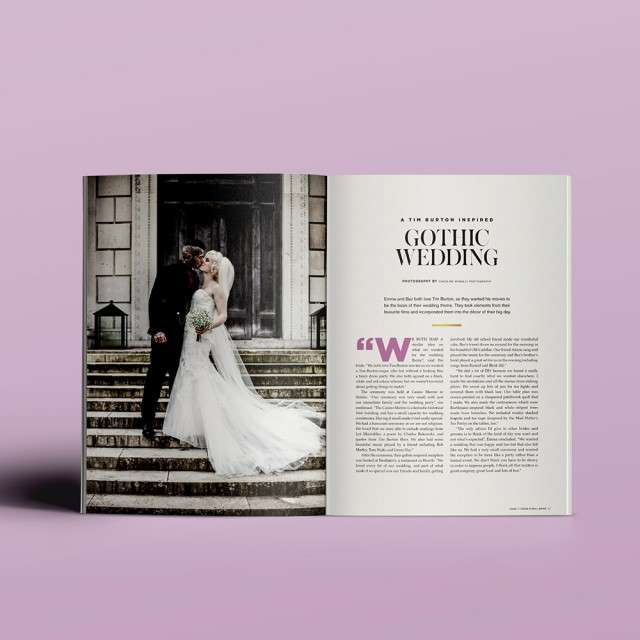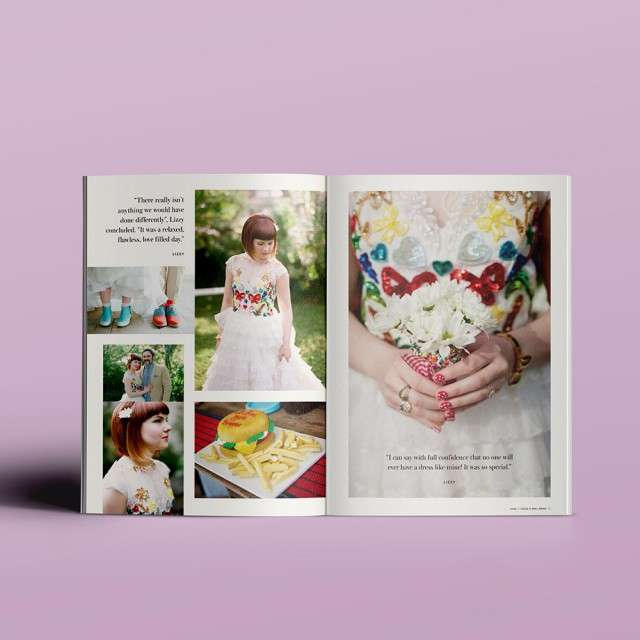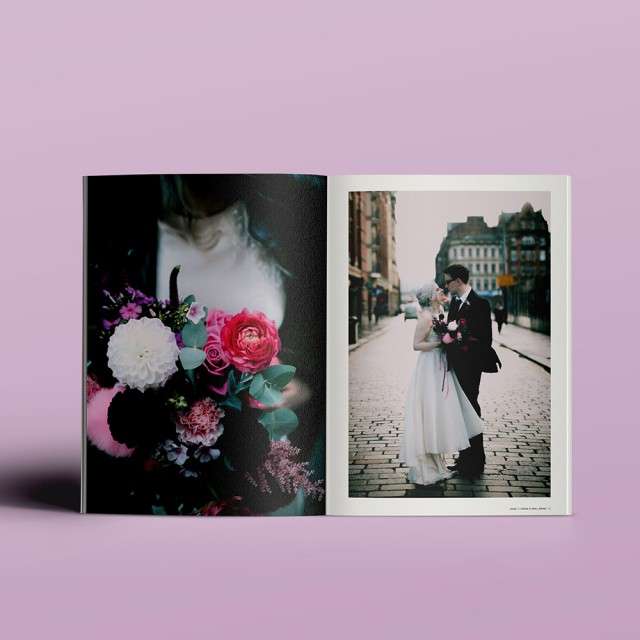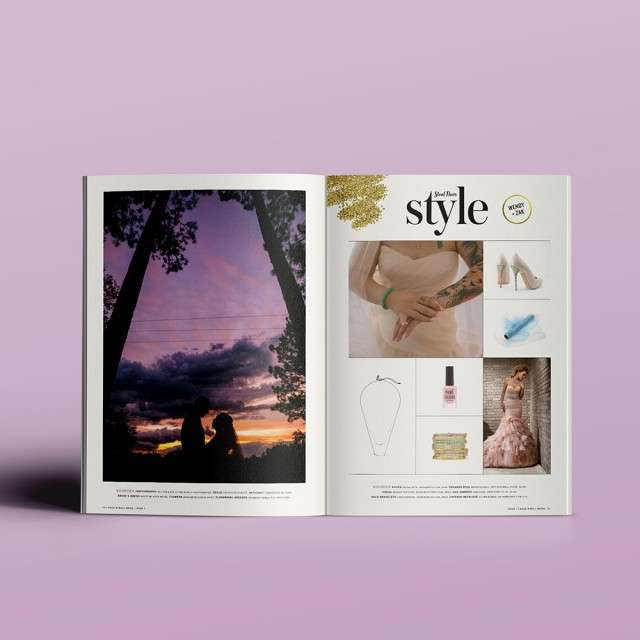 That's just the tip of the iceberg too. The issue features 11 gorgeous weddings spanning over 100 glorious pages. Oh I'm so damn good to you!
Unlike most other wedding magazines, I pride myself on the fact that ours isn't just advert after advert after advert with a few fluffy articles thrown in. When I was engaged all I wanted was practical advice about how to pull the thing off, and the magazines I read just seemed to be focused on the pretty, superficial and spendy stuff. I love writing longer advice pieces for you guys, and working with writers who feel the same.