I get a huge number of emails from brides (& grooms!) to be asking my advice on alternative and ethical wedding ring sources. I know a couple of great wedding ring designers, but up until now I've always replied with a bumbling response about etsy and hoped they might find their perfect ring with a hardy search.
Until today that is.
I was thrilled when CRED Jewellery got in touch about working with Rock n Roll brides and I'm even more thrilled that I get to showcase their designs, and their ethics, with you today.
CRED pride themselves on only using fairtrade gold and have been pioneering ethical jewellery since 1996. "CRED gold is traceable, accountable & has 40 times less of an environmental impact than a standard ring", they say. "We were the first to realise the importance of, and to create a transparent supply chain for the gold – so the couples can trace their rings back to the exact location in the world that the gold in their rings came from, and know that it was produced in an ethical way."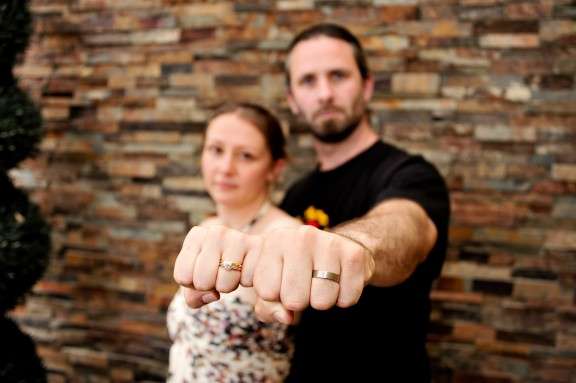 "We work directly with the miners to make sure they are working in safe conditions & lessening their impact on the environment, and we made sure we pay them a decent, guaranteed living wage. Our work and development formed the basis of what is now the Fairtrade and Fairmined standard for gold and silver in the UK & Europe (and soon to be the USA). The rings are made in the UK with the gold from Peru. Every design can be tweaked to your specification, or we can design a completely unique creation."