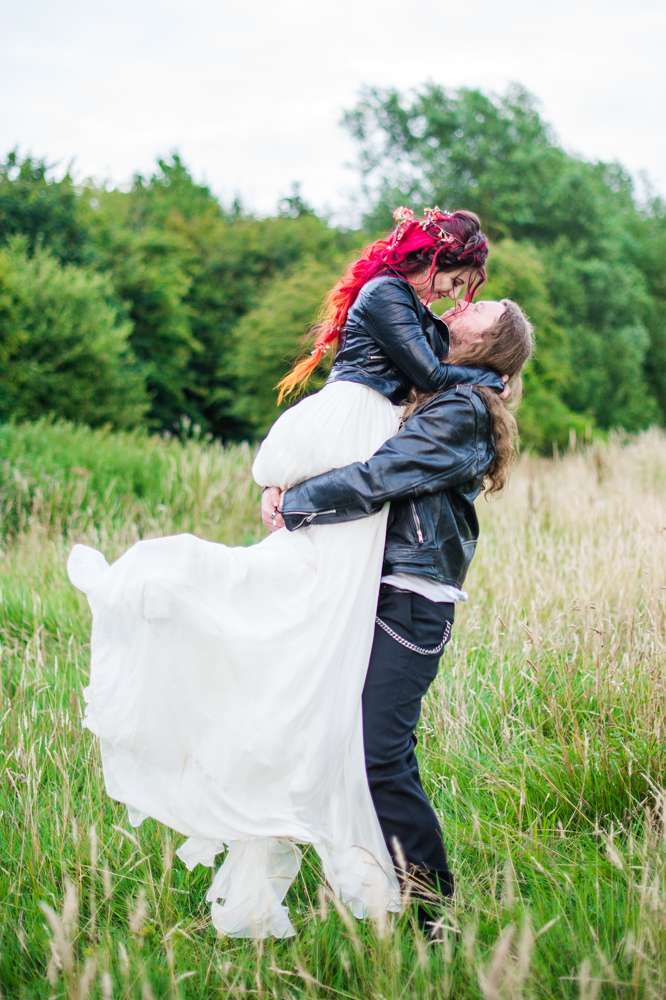 Andreea and Steve's rustic luxe tipi wedding was a perfect blend of Romanian and English cultures with a Midsummer Night's Dream feel. Read on to see the best, most ethereal bridal hair you've ever seen, and a parrot ringbearer. Yep, you read that right!
It's easy to see the Midsummer Night's Dream influence on this wedding. Andreea's hair is incredible on it's own – long and flowy and such a GORGE shade of red – but woven with flowers it's basically the fairy princess hair of dreams. Andreea's stunning wedding dress was from Natalia Vasiliev, the perfect middle ground between a fuller skirt and being able to actually move on your wedding day – just look at the movement in that skirt!  She finished her look with a necklace and earrings that belonged to Steve's late mother, and Jeffrey Campbell 'Lolita' shoes. Her bridesmaids also wore flowers in their hair to match their trailing bouquets,  and cornflower blue dresses to tie in.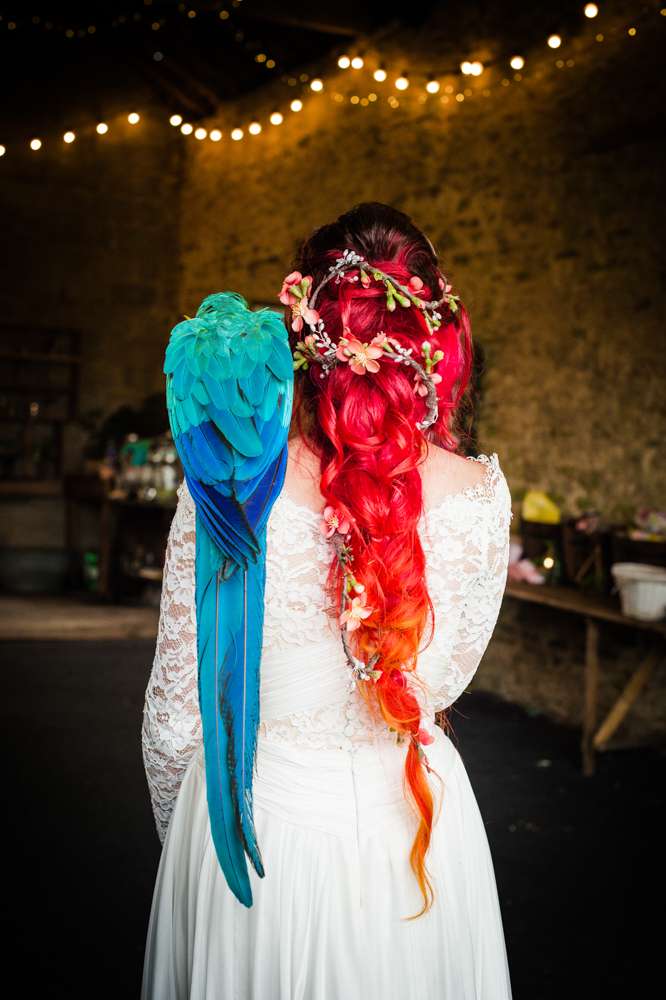 Their hand-fasting ceremony was held outside in front of a wooden frame covered with stunning blue and lilac flowers by The Luxe Design Co. After an emotional first look, Andreea's dad walked her down the aisle in his full ceremonial outfit. They were also accompanied by by Andreea and Steve's pet parrot, Jay, who came down the aisle on Andreea's shoulder!