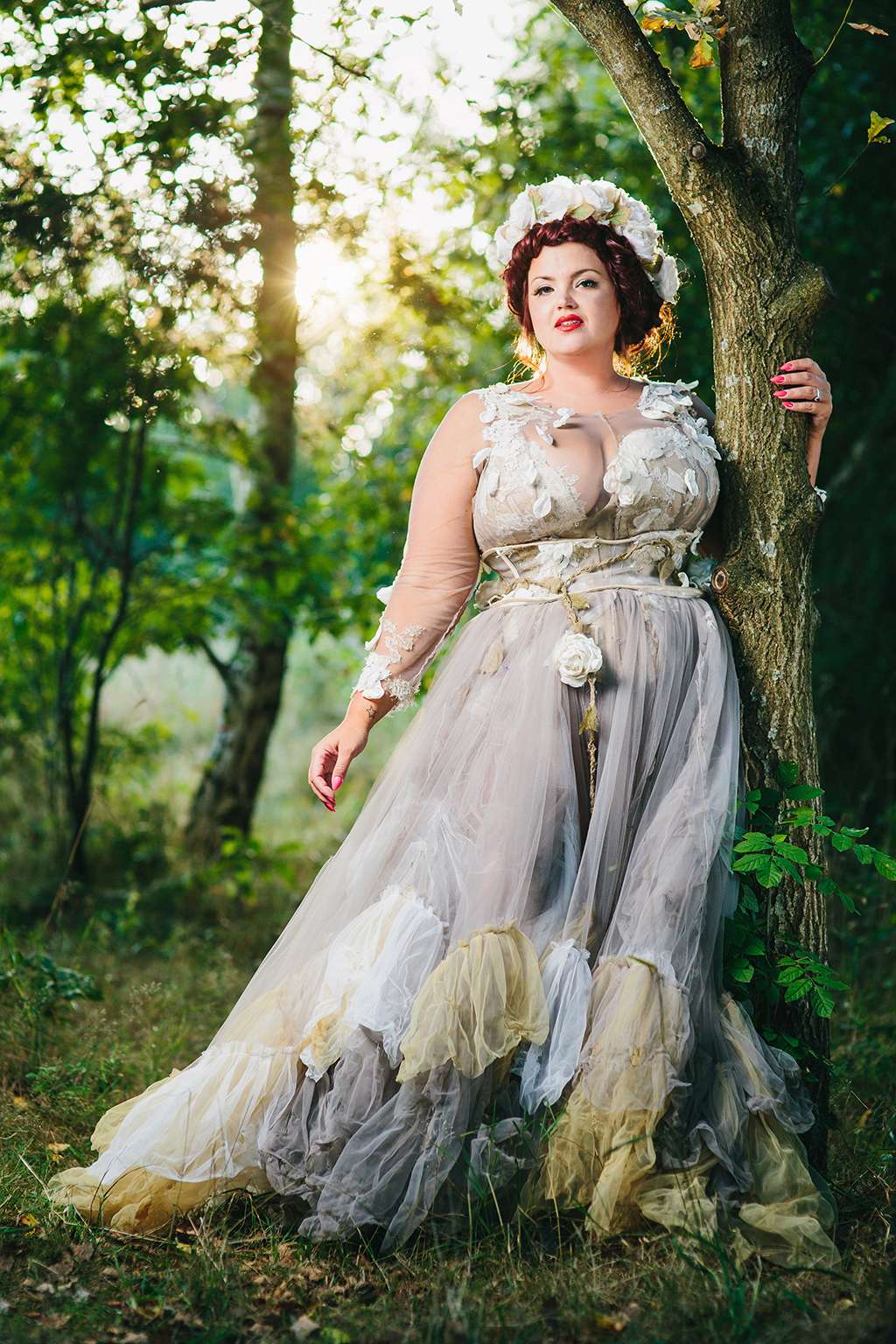 Whatever your dress size, most brides-to-be have some pre-wedding wobbles about the photographs. You want to look your best because these photographs are going to be looked at for a very long time! Plus-sized brides particularly seem to lack a lot of confidence when it comes to being in front of the camera. Which is why we are totally thrilled that plus size mega babe and model Georgina Horne is here to share her tips and advice.
As a plus sized model, there are several questions that I get asked on the regular, one of the most common being "I am fat/ plus- size/ large and I am having a photo shoot/ getting married/ want to look good in photos, how do I pose?!"
There is no quick answer or magic formula to suddenly turn you into a posing wizard I'm afraid, and everyone wants something different. Some people want to appear slimmer, others want to be confident but everyone just wants to know how they can look and feel their very best.
I think over the years I have become more chilled about having my photo taken. For some people, it can be a shock to see a candid photo with a dozen chins and squinting eyes, but I now have made peace with the fact that I have many different looks. Sometimes I do look a bit rough and bad-angled – but that's OK.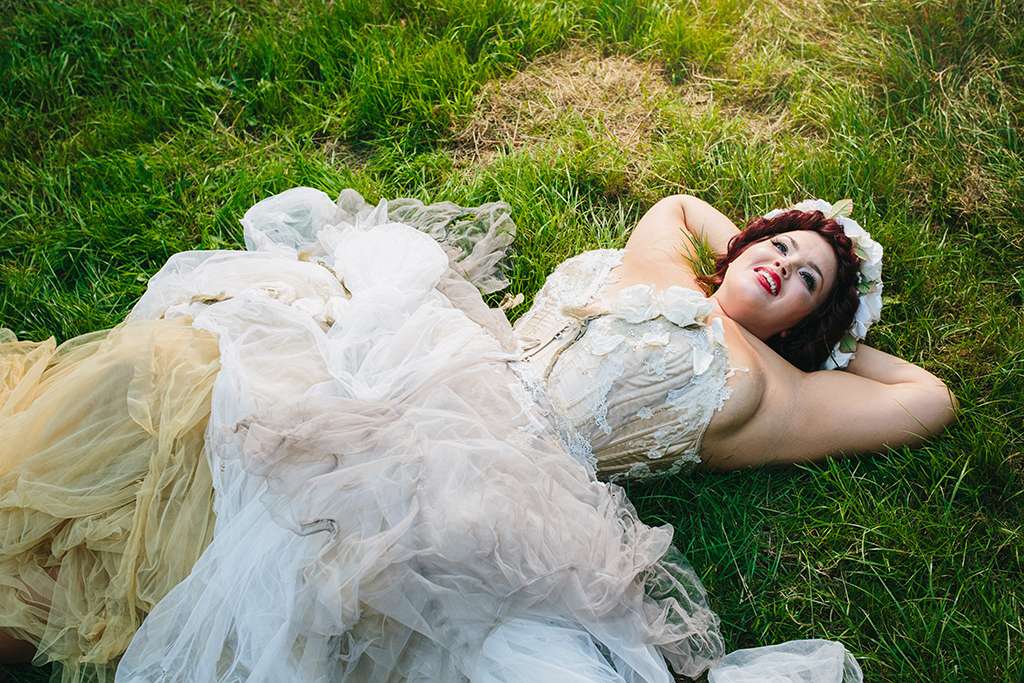 Ask to see past examples of your photographer's work
Being a bigger girl means I do sometimes get paranoid. What of the photographer I'm working with is disgusted by my body? What if they can't make me look good? What if I don't look good?! And, you know what, maybe they don't like my body – but tough shit, that's their job to make you look and feel your very best, whatever your size.
A good photographer knows how to work with ALL bodies, no matter how they look. Before you book someone, look at their portfolio and see if they've photographed plus sized babes before. Do they look happy, confident and ask you hope you'll look in your photos? If you don't see any – ask them!
Vocalise your concerns
Your photographer is not a mind-reader. If you are particularly conscious of something, then tell them! They might be able to suggest poses where you'll look and feel your best or shoot from different angles to highlight your best assets.
You could also show them a few examples of photos of yourself that you do like and some inspiration of other plus sized brides that you've found online. It's important that you're on the same wavelength but also that you're being realistic. If you are a voluptuous size 20, don't expect them to make you look like a size 12 in the photos. Tell them if you need their guidance or input or posing help, and the more photos they take the better, never forget that! God bless the digital age.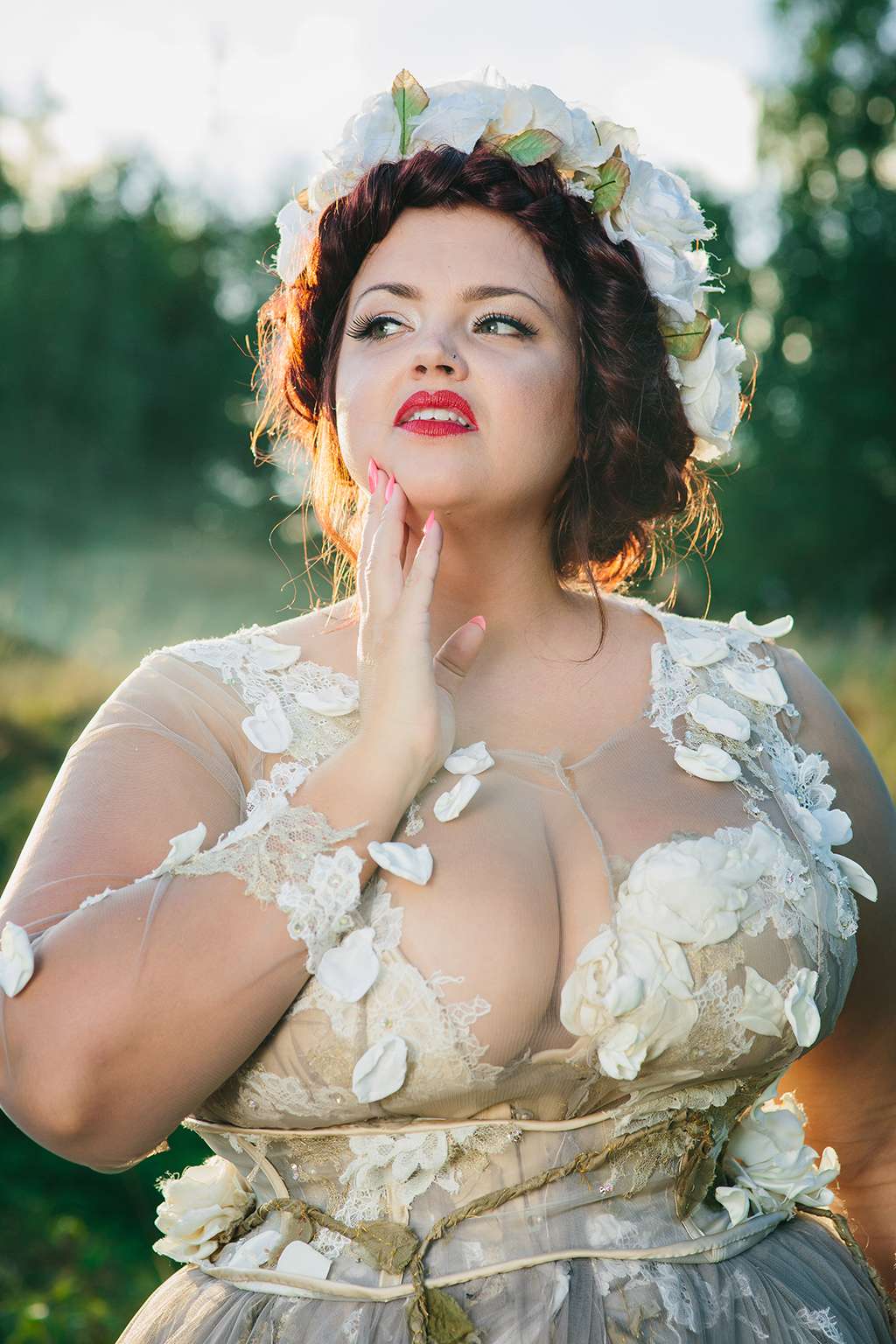 Continue reading