I was lucky enough to meet Konrad Dziedzic aka Konfral a few weeks ago when he offered to come and shoot my with my lovely Restoration Cake cake which was made to celebrate the launch of the new look Rock n Roll Bride. Here's the man behind those shots…in his own words.
Who are you and what do you do?
My name is Konrad Dziedzic, a.k.a. "Konfral" and I'm a lifestyle, portrait and wedding photographer. You can catch up with me on Twitter @konfral and see my latest work on www.weddingshire.co.uk or www.konfral.com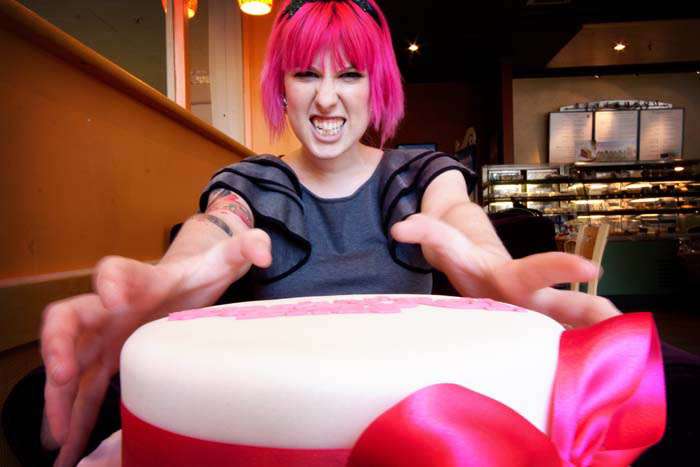 Where are you based and what cities/countries are you available to for work in?
I'm currently based in Chiswick, West London and I'm more than happy to travel across the UK and Europe for a good photo opportunity. I was fortunate enough to visit and shoot at some breathtaking locations while working for a major cruise ship company, and I'm always on the lookout to add to that list. I am originally from Poland, and this is where I first started in the wedding photography industry, back in 2001. Although I've been living and photographing in the UK for a couple of years now, I still get to photograph weddings "back at home". The ability to speak both lingos makes me a preferred choice for mixed Polish-British couples, too.
Who/what are your biggest influences? Who do you really admire?
The list of amazing photographer I look up to is quite long, but let's just mention Jasmine Star for what she achieved through blogging and Marta Potoczek and Bartosz Jastal for taking Polish wedding photography industry to the next level.