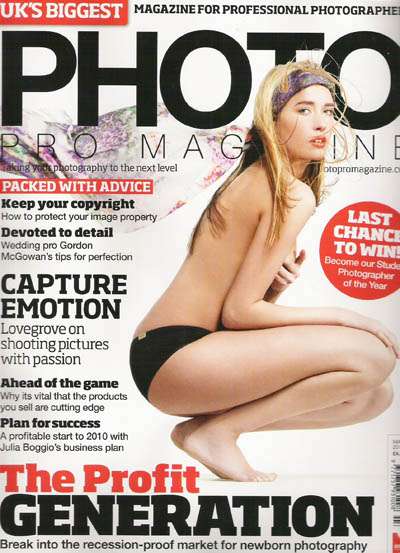 The best thing about writing for Photo Pro magazine, except obviously squealing everytime I see a copy in WH Smith, is the reaction of my subjects when I show them a copy.
Oh my goodness! Han and I are freaking out. We can't wait to see it for real and would DIE for a copy. If you can't swing it, the scans at least would be so cool.
Big hug!
Kelty
Yep, they are right to freak out. The images look amazing in print don't they?