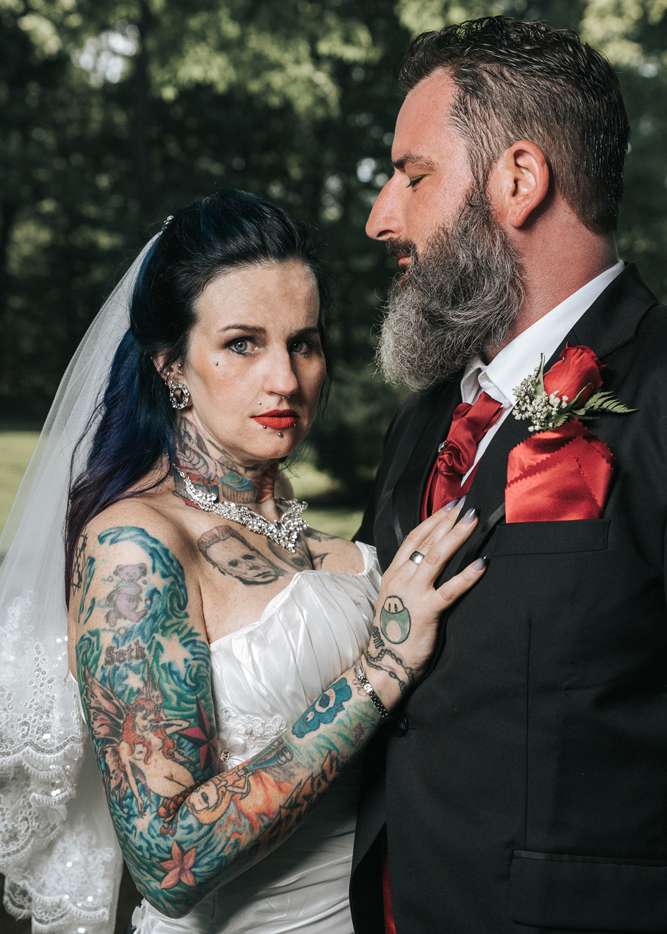 Heather and Timmy's outdoor Ohio wedding was horror-film inspired, even down to the date – 27th May was Vincent Price aka the King of Horror's, birthday!
Although they met through a mutual friend when they were younger, it was only later on that Heather and Timmy found each other. Their connection wasn't during the happiest time in either of their lives –  Heather was dealing with her son being hospitalised by a poisonous spider bite and Timmy's girlfriend had just passed away – but they were able to help and comfort each other through it. Heather explains,"Timmy was there to help me go through very tough times and I knew instantly that I wanted to spend the rest of her life with him. Timmy's not only my best friend and the love of my life – at the same time he saved it."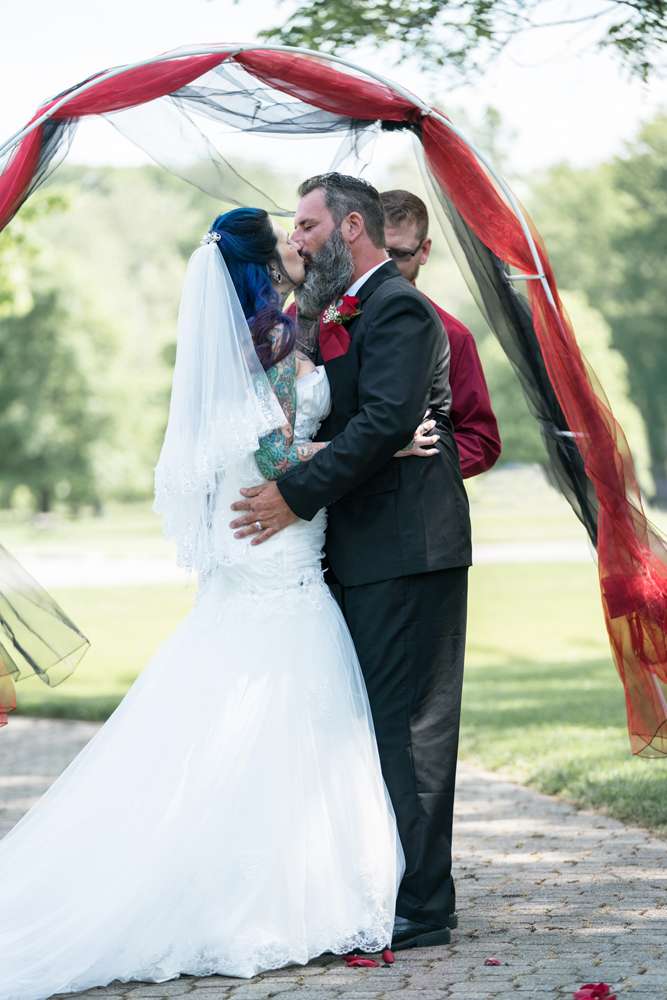 Inspired by Edgar Allen Poe, Vincent Price and the Bride of Frankenstein, their colour scheme was deep reds and blacks. Heather's wedding dress  featured a coloured lace-up corset back for a splash of colour, and was a bargain at $75 on eBay, as were Timmy's suit and the bridesmaid dresses.