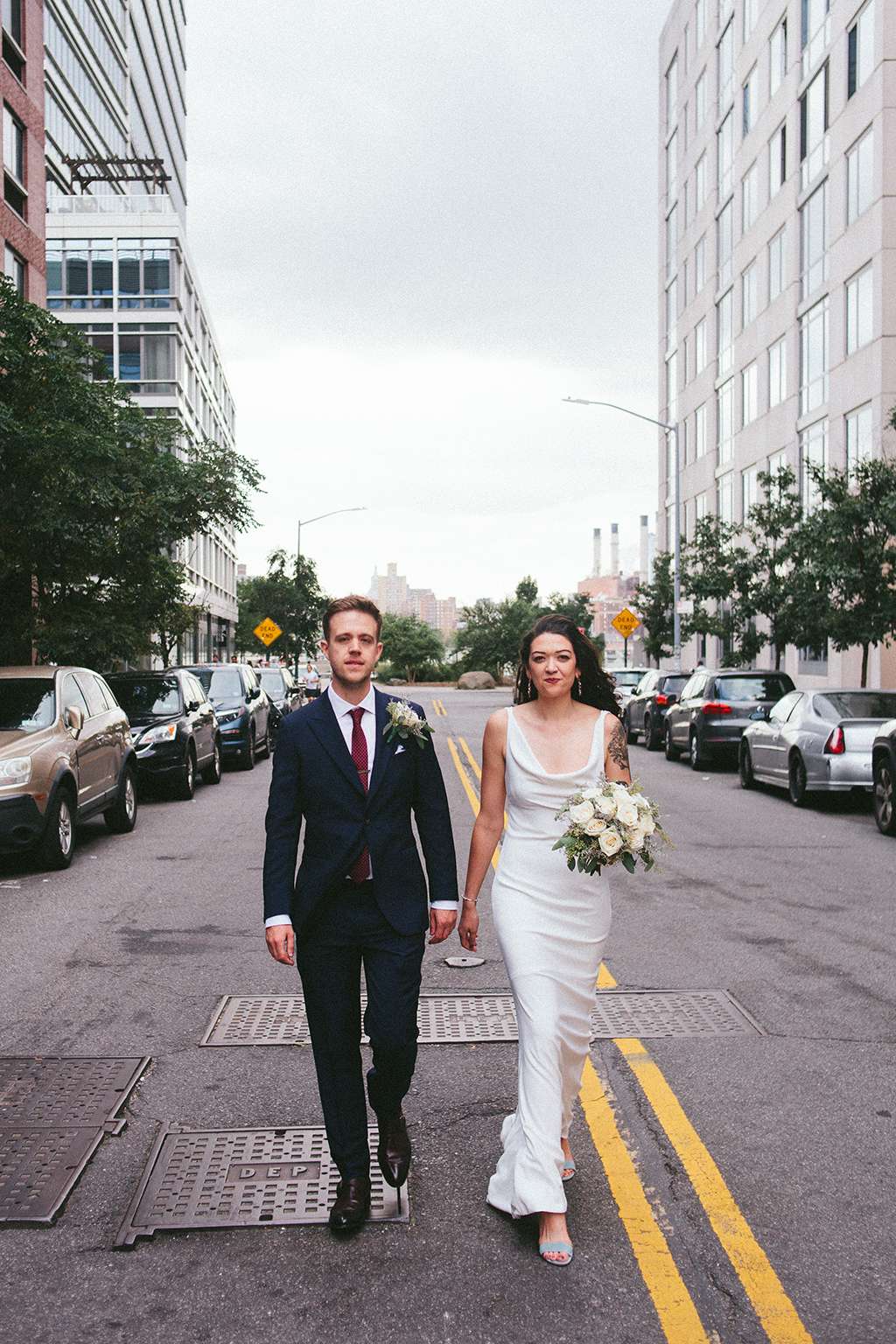 They say inspiration can hit you at any moment and Hannah and James were inspired to get married at Granite Prospects at Brooklyn Bridge Park by going on strangers' wedding websites!
"We saw a couple getting married there and we thought it was a great place – plus it was cheap and easy!" explained Hannah. As a long-distance couple, getting married was particularly exciting for them as they often had to go long stretches of time living in separate countries. "It's meant that now we can now live together in London with more sense of security and less fear of being separated again," Hannah explained.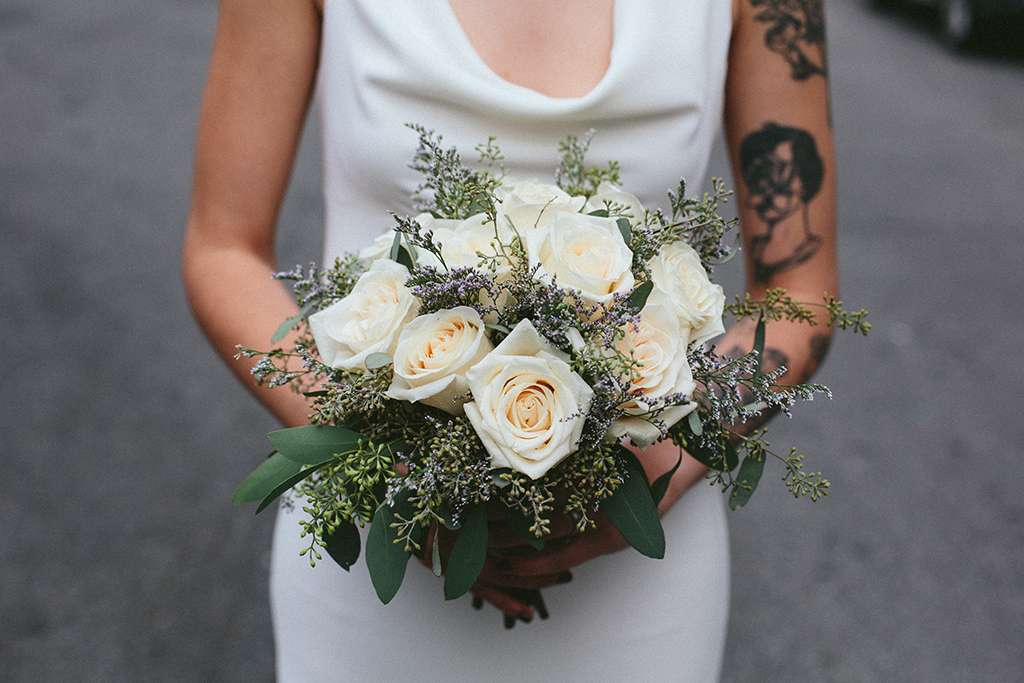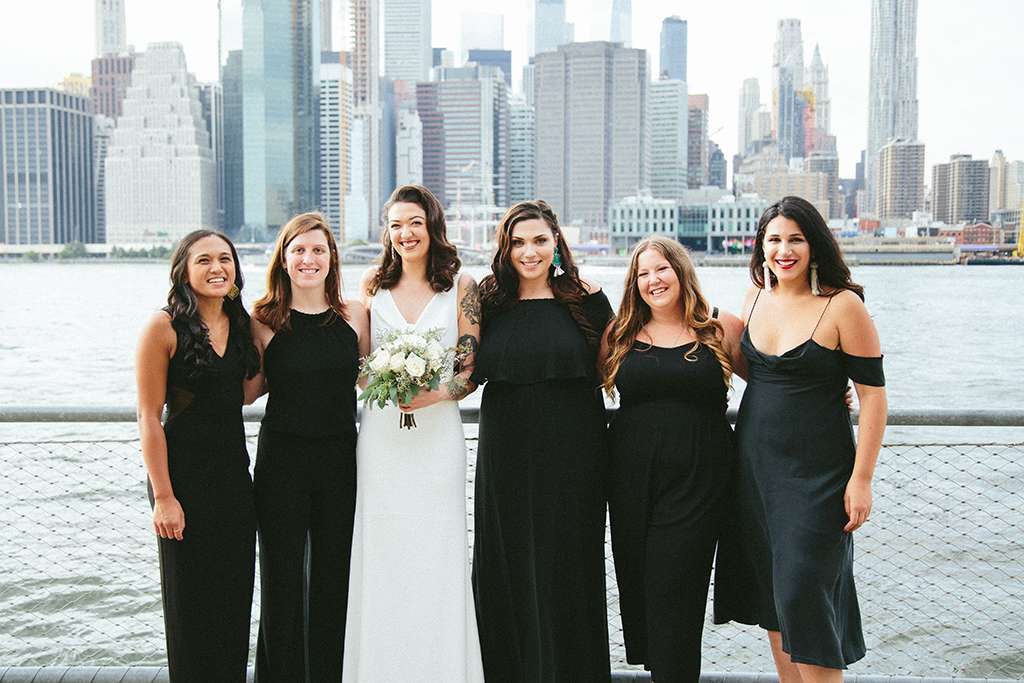 With a $10,000 budget, the couple didn't necessarily have a wedding theme, but Hannah knew she wanted lots of white and greenery in her florals to give a fresh, natural, clean look. Above anything else, their aim was to have a day that was very representative of them – relaxed, no frills or fronts, just genuine and fun.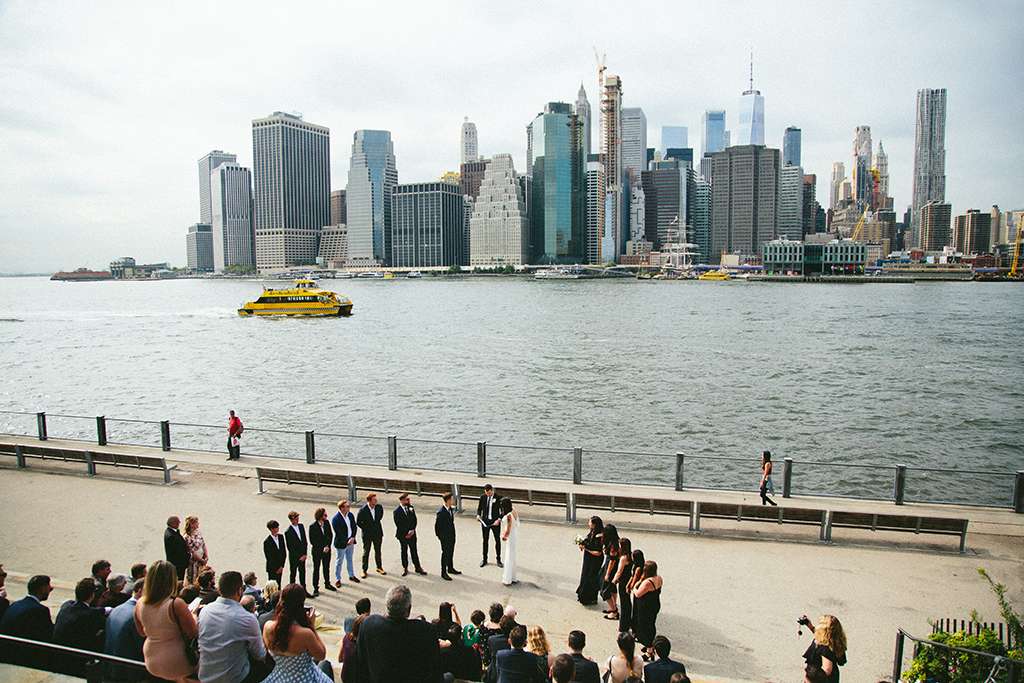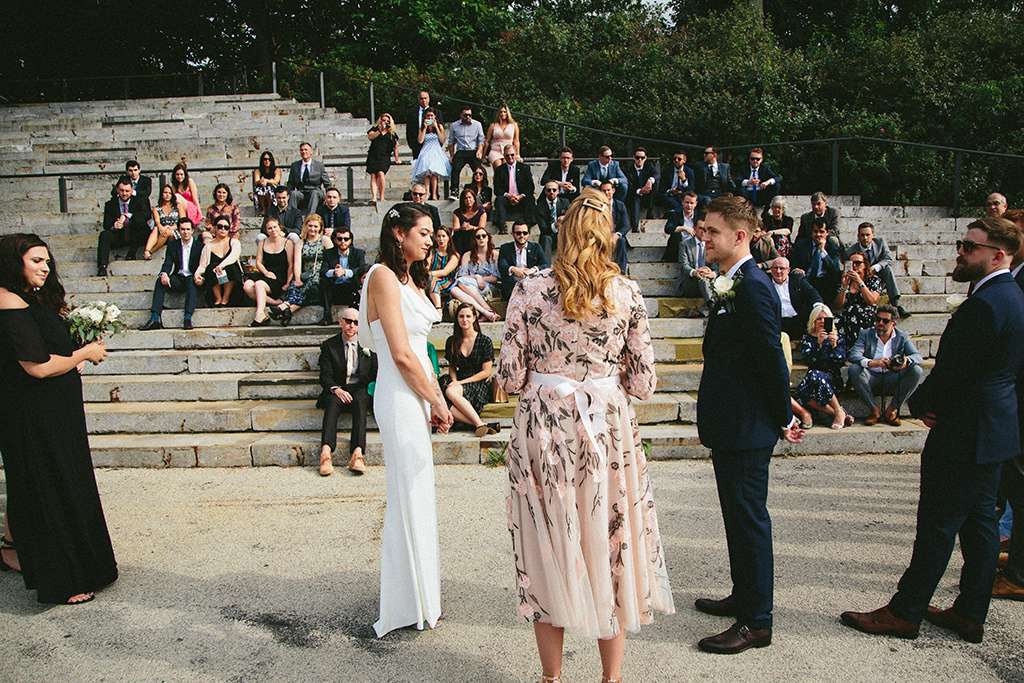 Continue reading