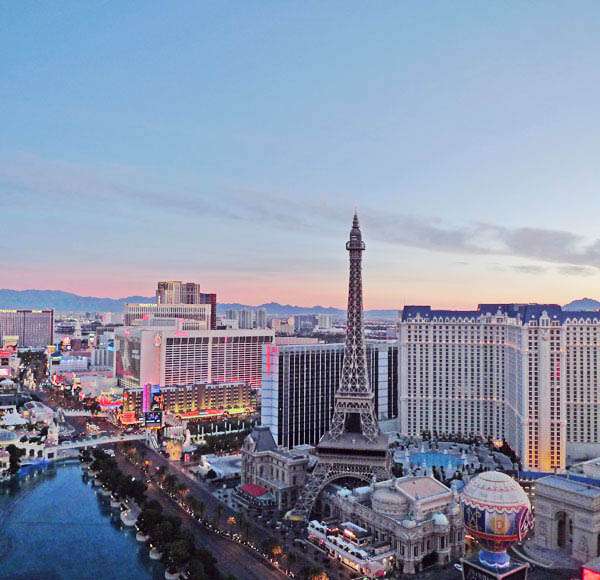 The view from Gala & Nubby's suite at The Cosmpolitan. Not too shabby…
What time is it? What country am I in? How do I form sentences again…?
Greetings. This morning's blog post comes from a head that still hasn't quite got back on UK time. It may have been a week since I landed back at Heathrow, but I'm still finding it hard to get back on track! However waking up at 2pm and going to bed at 4am could work for me I reckon…
Those of you that follow me on Twitter or Facebook will have been lucky (or unlucky, whichever way you look at it!) to have been force-fed regular updates from my Las Vegas adventure over the past few weeks, but today I thought it necessary to put off getting back to work just a little while longer in order to share some of my favourite photos and fun times from Viva Las Vegas.
I'm sure some of you are sick to death of hearing all about it already…sorry about that…but for the rest of you I hope you enjoy this extra epic extra huge post dedicated to one of my new favourite places, the city they call Sin…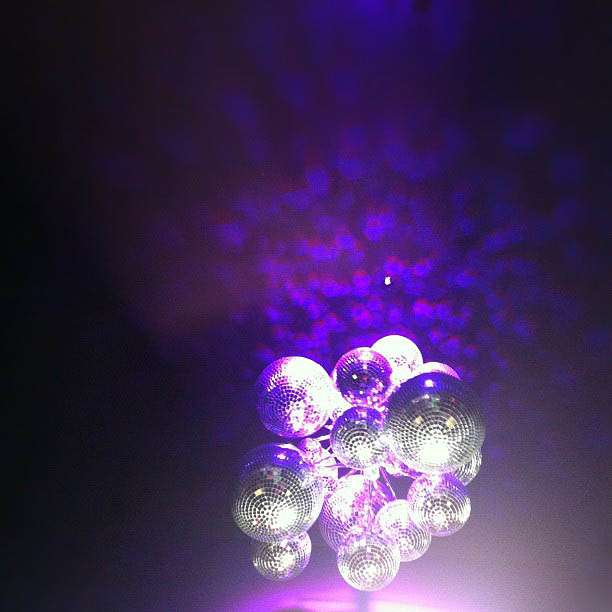 Glitter balls at Gallery Nightclub, Planet Hollywood
I visited Vegas primarily for WPPI with David & Lisa, however I was also lucky enough that my girls Gala & Nubby came into town at the same time so we were able to hang out and do fun girly things all week! Soooo what started as just another work trip was transformed into a magical holiday packed with full on adventure, sequins and giggles (oh so many giggles!)
Warning this is a really long and very image heavy post! I suggest a cup of tea and a hobnob or two while you have a nosy through…
Day 1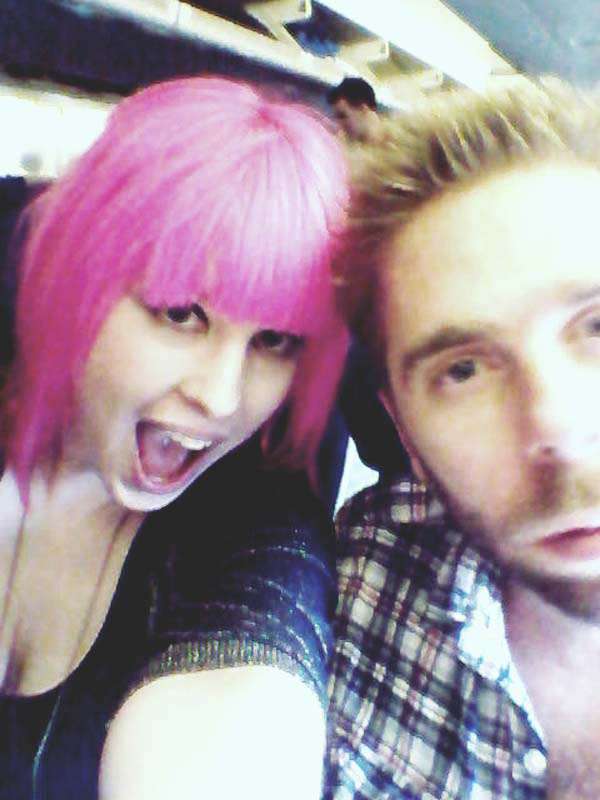 Excited on the plane (please excuse crappy front-facing camera phone photo!)
David & I arrived early evening on Thursday. Feeling a little worse for wear jet-lag wise we kept our first night simple. We went for a wonder down The Strip from our hotel, The Stratosphere, and ended the night with a few drinks in the hotel bar. I'll be straight up honest with you, I wasn't too sure about our hotel before we got there. It pretty far up Las Vegas Boulevard, right at the north end and just before you hit the downtown area, and wasn't anything like the fancy smancy themed ones that everyone else we knew seemed to be staying in! However it was way cheaper than a lot of the other hotels, since we hired a car it was easy to get into the hub of Vegas, just 5-10 minutes… plus parking in all the hotels is FREE. Amazing! Hiring a car was the best thing we did as although cabs are not too expensive (about $15 + tip from one end of The Strip to the other) they certainly do add up!
Day 2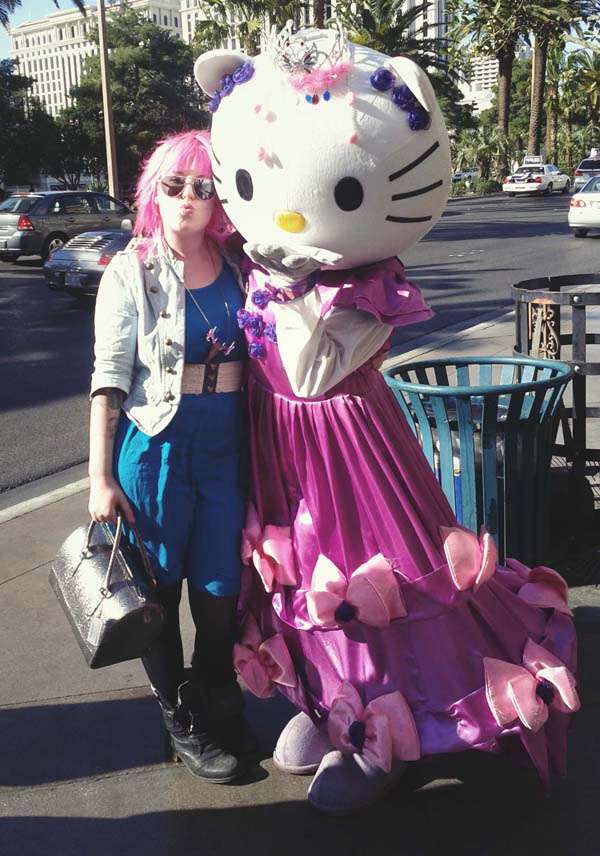 Oh, Hello there Kitty!
What happens in Vegas stays in Vegas right?! After a day of wondering around and getting our bearings (and posing with the locals see above…) David & I decided a proper night out was in order. We started off by meeting Erin of Knot Couture who I've chatted to a lot online, before heading to see…The Chippendale's!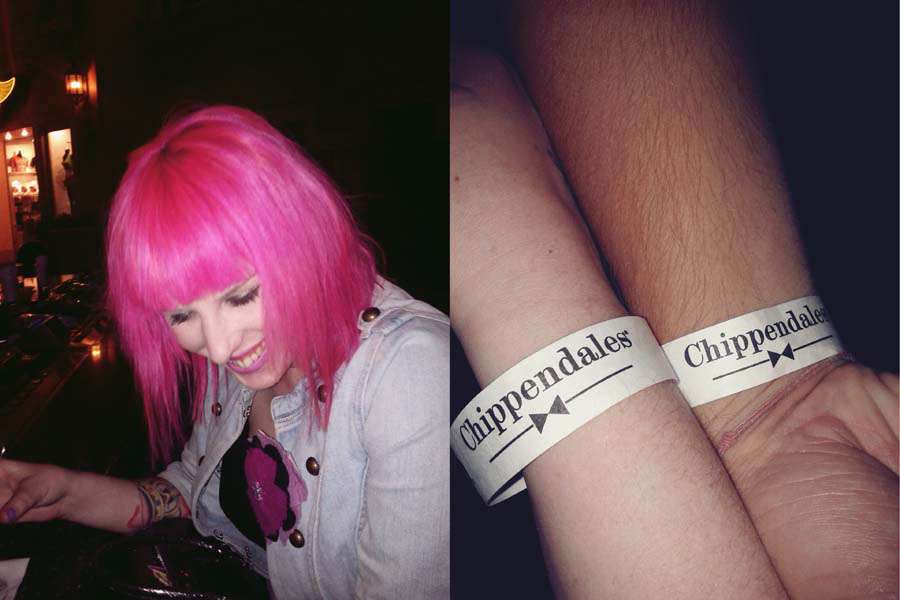 It wasn't grown up, clever or classy but oh boy was it funny! The girls who were called up on stage to do 'tasks' with them were seriously brave (or just very drunk!) If you're in Vegas with some like-minded silly friends I'd totally recommend letting your inhibitions go and seeing them. Perfect for an unclassy hen do!
We ended the night by dancing to the wee hours at a 24 hour nightclub (yes, only in Vegas could a 'day club' be as popular as a night club!) We felt roughidy rough rough rough the next day but it was worth it!
Day 3
Feeling slightly delicate, we took day 3 at a nice slow pace. We tried out the oxygen bar in our hotel which was surprisingly brilliant for our hangovers, followed by an IHOP breakfast.