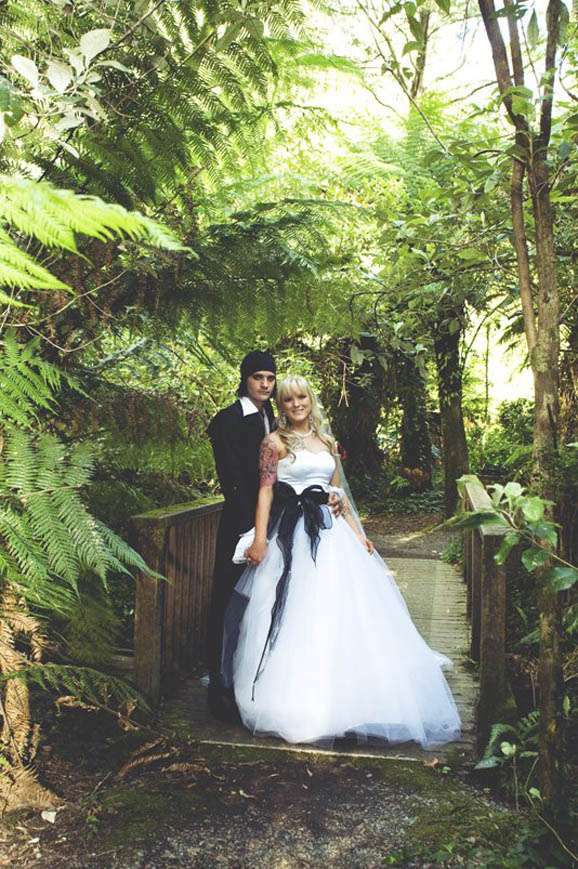 I have to say when I first laid eyes on Bodie & Beck's wedding I went all girlish and excited and started thinking very naughty thought about that party of groomsmen… I'm sorry, I'm sorry… but come on! How sexy are these boys? I even sneak peeked a shot of them on my facebook page (to share their beauty you understand) and… well… I've never seen so many smitten girls all in one place. It was pretty funny!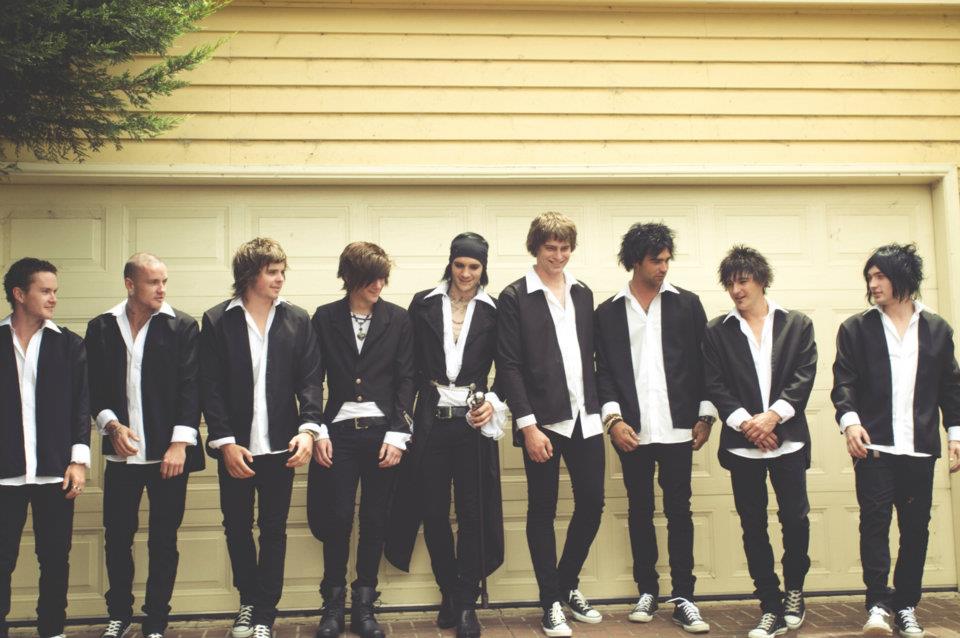 But just when I thought it couldn't get any better, I saw the rest of the wedding! How gorgeous is the bride (hello tattoo envy anyone?!) In fact I just about cried with jealousy over how damn cool the whole thing is… and they are. I'm very professional indeed. I love this wedding more than life itself. Who's with me?
The Australian couple were married at Lyrebird Falls in Kallista, Victoria. The groom's mother made Beck's dress and Bodie's outfit in it's entirety. What a talented lady!