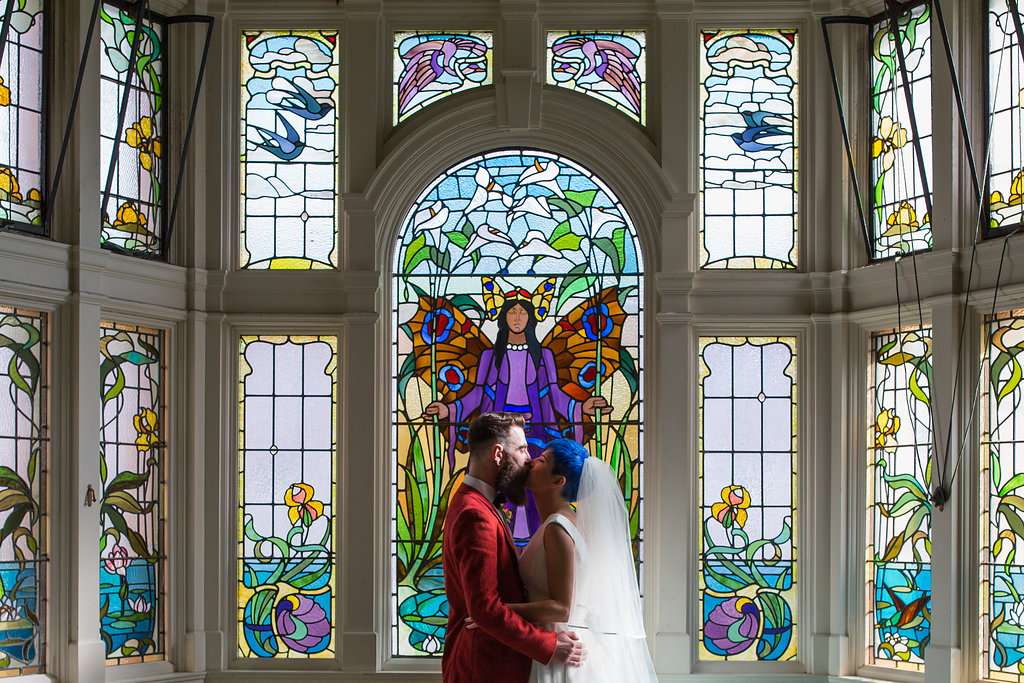 Where do we even begin with Bobbi and Graham's wedding? The venue being an old Victorian baths? The amazing bridesmaids dresses in that gorgeous bright colour palette? The living room are that served as a top table and giant servings of paella made freshly in front of you? The space hoppers and garden games? All of it!?
They described their wedding as 'a fun and colourful kids party' (which is the best description everrrrr): "Fun and photographs were the inspiration – we printed out hundreds of photos to hang up around the venue and they just reminded us of all the adventures and fun we've had along the way, and all our friends and family that have helped make amazing memories. We just wanted a day that captured that really." They also made for a great conversation piece amongst their guests.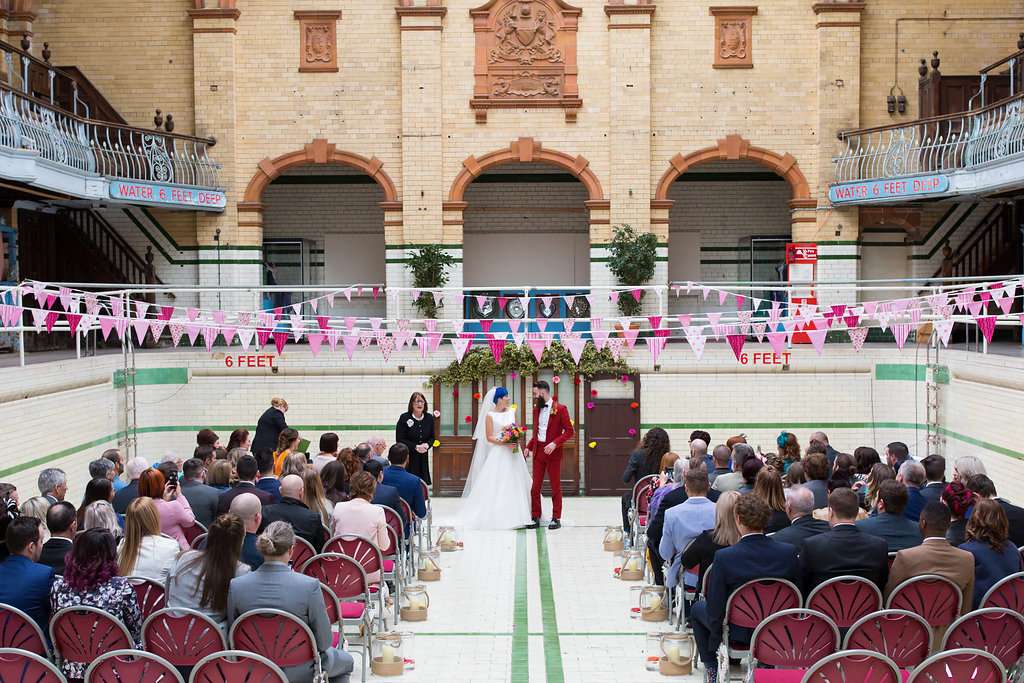 Their venue, the Victoria Baths in Manchester, was the perfect space for their wedding. Not only did they have three swimming pools to use as they wished (empty, obviously), but they also had the gorgeous Turkish baths, balconies and changing rooms at their disposal, all set up with gorgeous green tiles and stained glass windows. Bobbi and Graham used each space to their advantage, with a ceremony area in one pool, reception tables in another, and garden games too, all following the colourful and eclectic decor theme. It also made for the most amazing portraits when they went to explore with their photographer, Shot by Amy, after the ceremony.