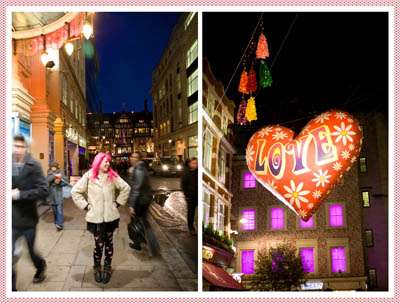 Credit: Leah McCormick
Those who follow me on Twitter and Facebook will know I've had a rough few days of late. I've been letting things (or should I say certain people!) get to me and it must stop! Arrgh… so I apologise for that right now. However, in a much more positive vein, I am very excited to get going with this week's Thursday Treats as it always cheers me to share such internet wonderfulness with you all, my dear readers and loyal fans 😛
♥ First off – erm..hello? How fabulous are the photos at the top of this post? It was taken by the amazingly fun, cool, quirky and chatty Leah McCormick who I was lucky enough to meet on a cold day in London just before Christmas. I took her for a walk around Soho and down Carnaby Street where she went nuts over the Christmas decorations. Well they are pretty gorgeous aren't they?
♥ 10 of the weirdest wedding invitations – I think they're all pretty damn cool actually!
♥ Eeek! My Vintage Boudoir shoot from Julia Boggio is almost ready to share! Julia just send me a little teaser…man she's naughty, now I'm even more excited to see them! How awesome are these going to be huh?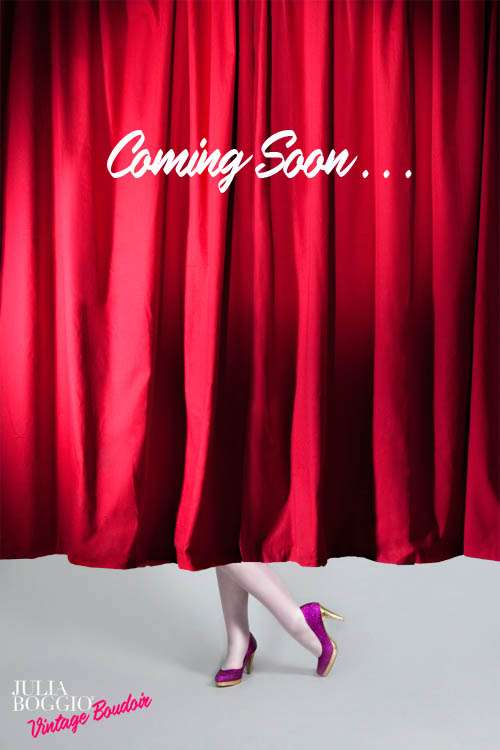 ♥ Tantrums & Tiara's have named their newest hair comb after moi et ma petite blog. Thank you
♥ Beeeautiful vintage winter engagement shoot
♥ N.E.E.T magazine are neeeeat indeed. This fashion spread rules
♥ Sweet little pinup hotness
♥ Culture Bridal Couture. Oh my.
♥ Steampunk wedding cake – yum!
♥ Mountains of pink ruffles
♥ One Love Photo's awesome wedding show set up – who wouldn't book them!?
♥ Yes, cutlery can be beautiful
♥ Be sure to match your pooch with your shoes (via Erin ever After)