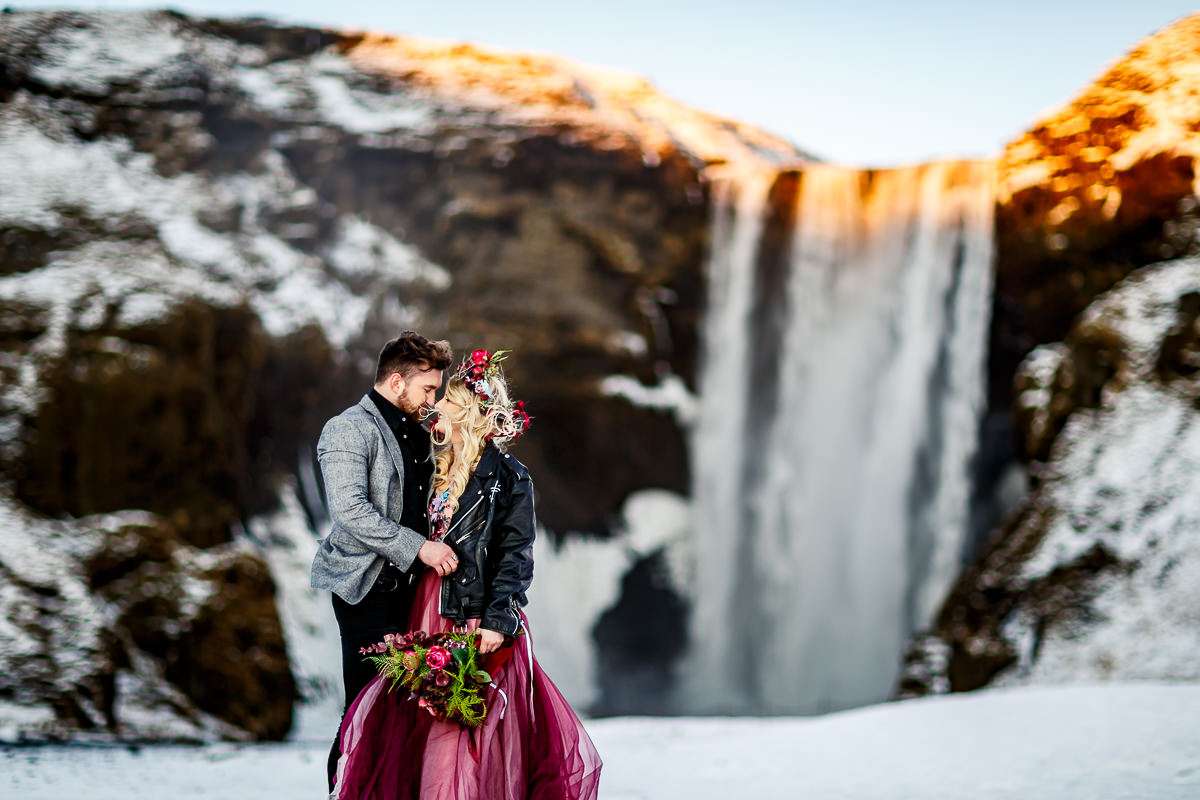 This shoot takes place in one of my favourite places in the world, Iceland, the home to some of the most beautiful landscapes you've ever seen. They don't call it the Land of Ice and Fire for nothing, do they? In fact, the über-creative photography duo Lina + Tom looked to this nickname as inspiration for this styled shoot.
"We've visited Iceland a number of times," Lina and Tom explain, "and even got engaged under the northern lights there! So we wanted to celebrate the beauty of the country our way. We know it's become very fashionable to shoot in Iceland in the last few years, yet every time we see a wedding or elopement shoot there, they all seem to have that muted, dark tone to them, and many look the same. There's nothing wrong with that look, but this isn't our Iceland: in our Iceland, the sky is so blue on a crisp winter's day, the snow is so bright, an the sun so warm on your face. We wanted to create a shoot in Iceland that reflected the vibrancy we see, combined with our love for alternative wedding style."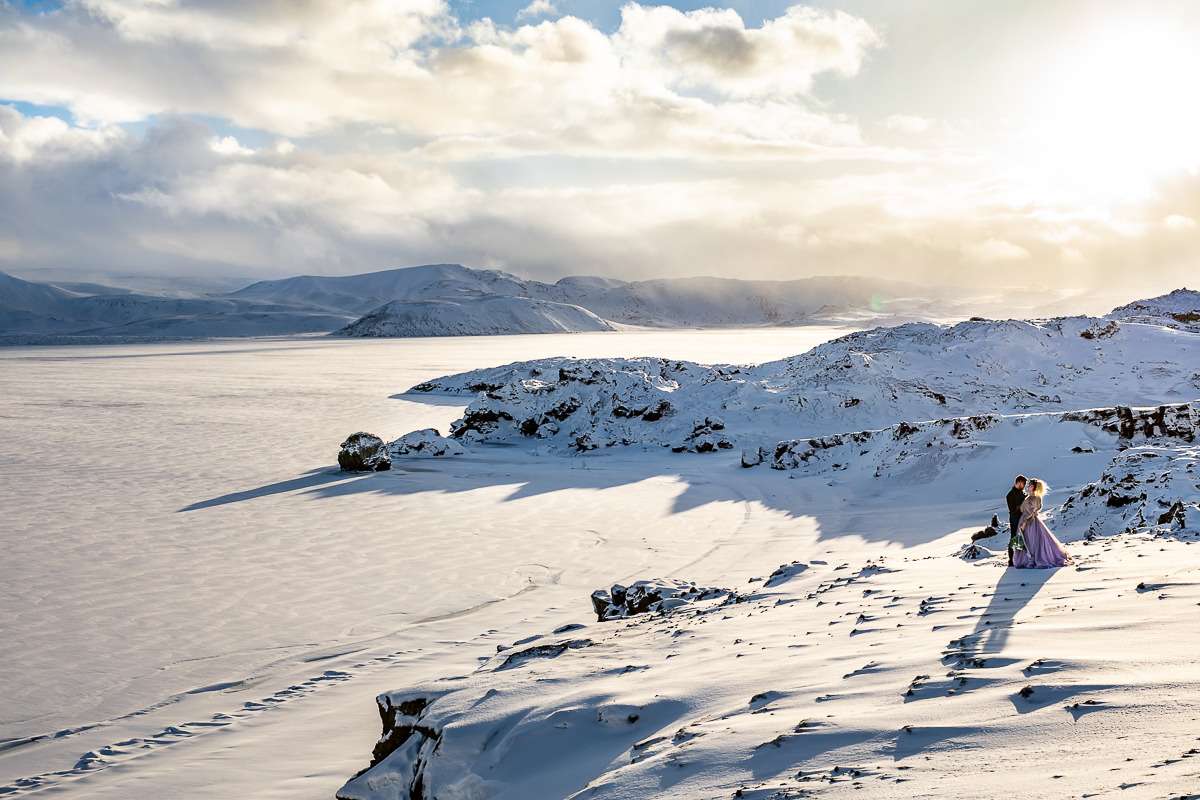 To showcase the best of the gorgeous country, Lina and Tom styled three different 'looks' over two days in Southern Iceland, including Kleifarvatn, Stokkseyri, Skogafoss and Vik, with Vigdís at Lux Weddings Iceland helping to ensure they weren't encroaching anywhere that they shouldn't be.
Their first look, inspired by ice, featured gorgeous Bowen-Dryden separates (including a DIVINE violet skirt which required its own suitcase – and rightly so) and a suit from The Vintage Suit Hire Co. Leah Stocker and Abbi Beaumont from Belles Beauty highlighted this icy feel with a kickass white eyeliner (I will be trying this immediately) and a messy ponytail, accessorised with a gorgeous Love From Becky headpiece.